aaron diehl & dan tepfer at greenwich house, nyc, apr 27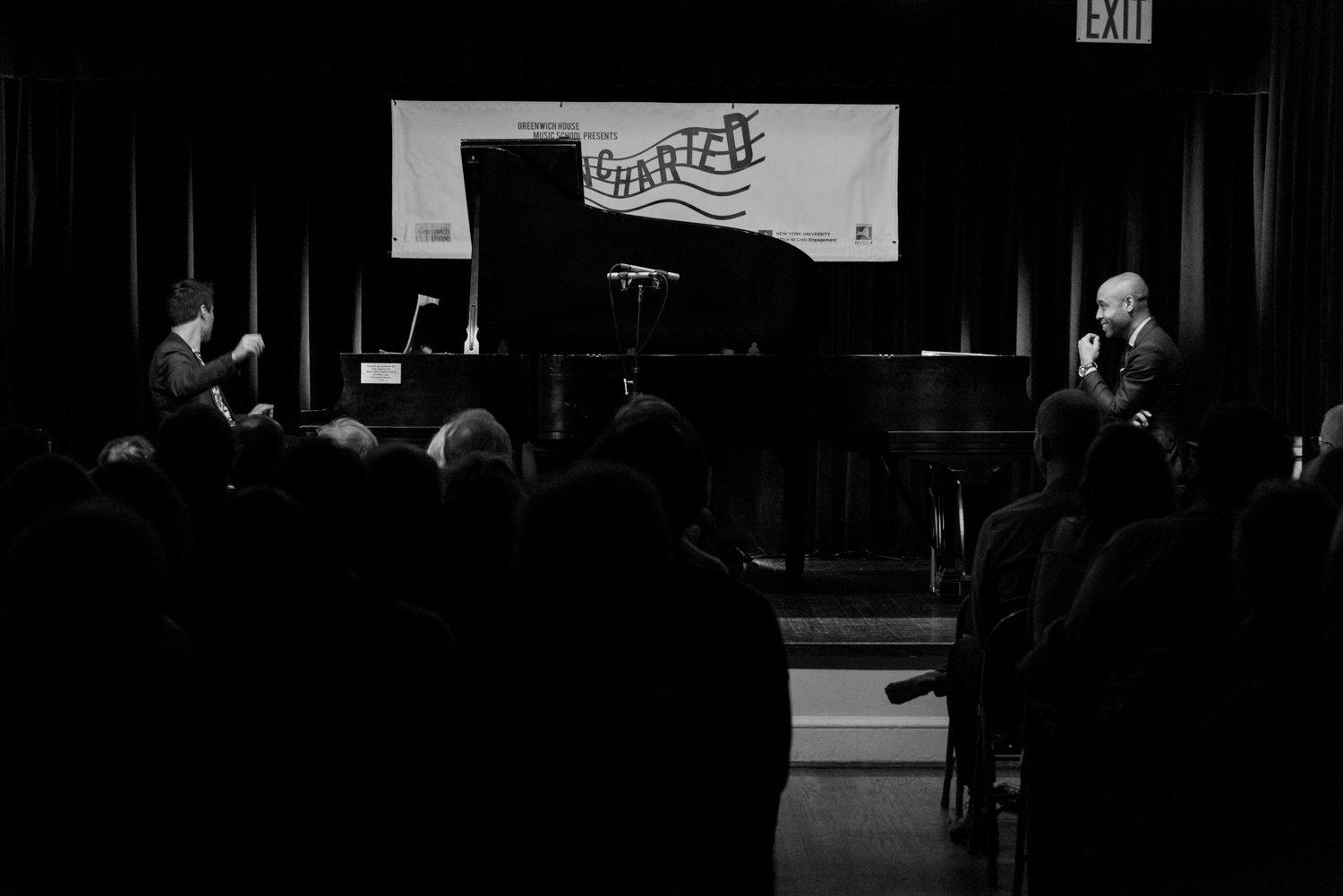 photography by Clara Pereira / text by Filipe Freitas
Having two pianists playing at the same time is not so common and it might be a challenge, but the experience resulted efficiently for Aaron Diehl and Dan Tepfer whose different minds and approaches to music complemented each other for an earnest performance on Thursday, April 27 at Greenwich House in NYC.
The event was part of a concert series named Uncharted, a program that features New York-based artists premiering new projects or meeting with new collaborators for the first time on stage.
The duo started predominantly jazzy with three standards in a row: "All the Things You Are", "Everytime We Say Goodbye", and "Honeysuckle Rose".
However, the repertoire presented was drawn from different sources and an excerpt from J.S. Bach's "The Art of the Fugue" was handled by incorporating lots of musical adventure. The music of Bach was revisited again at a later time with four of his famous "Goldberg Variations".
Classical music was also addressed in its contemporary form by two solo moments. If Diehl was soulfully amazing in his depiction of a Phillip Glass piece, Tepfer deserved the effusive accolade he got from the audience with his interpretation of an Etude by the Hungarian composer Gyorgy Ligeti.
They returned to jazz and the four-hand piano version with a medley that included "Someone to Watch Over Me" and "Body and Soul", leaving Parker's "Billie's Bounce" to the final, where they embarked on a friendly duel overflowing of rhythmic and melodic consciousness.
For the encore, they opted for a nice and soft rendition of "Darn That Dream", played with an inherent classical feeling.