AARON PARKS LITTLE BIG cd release party + david virelles solo set at (LE) POISSON ROUGE, nyc, DEC 19
photography by ©Clara Pereira / text by Filipe Freitas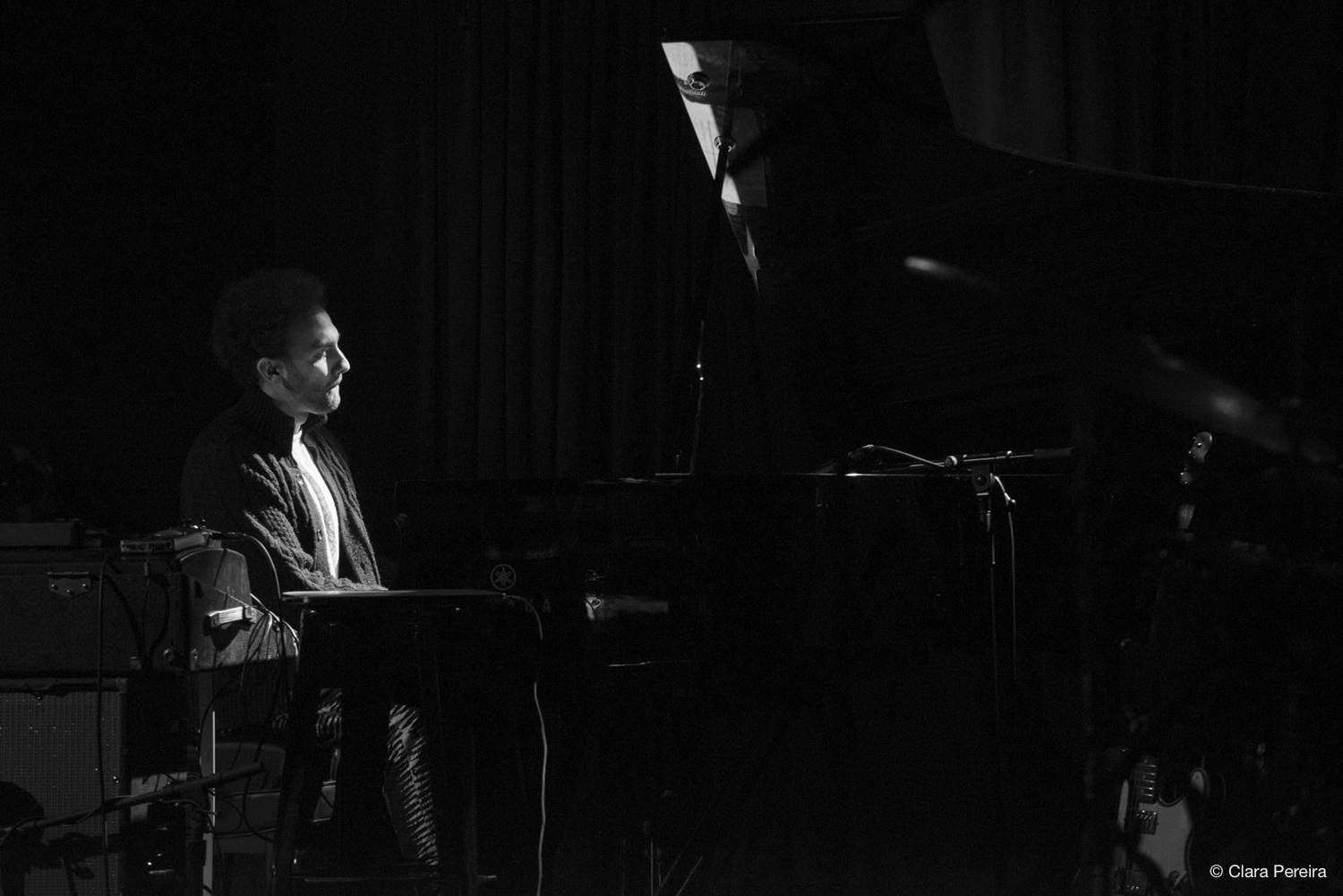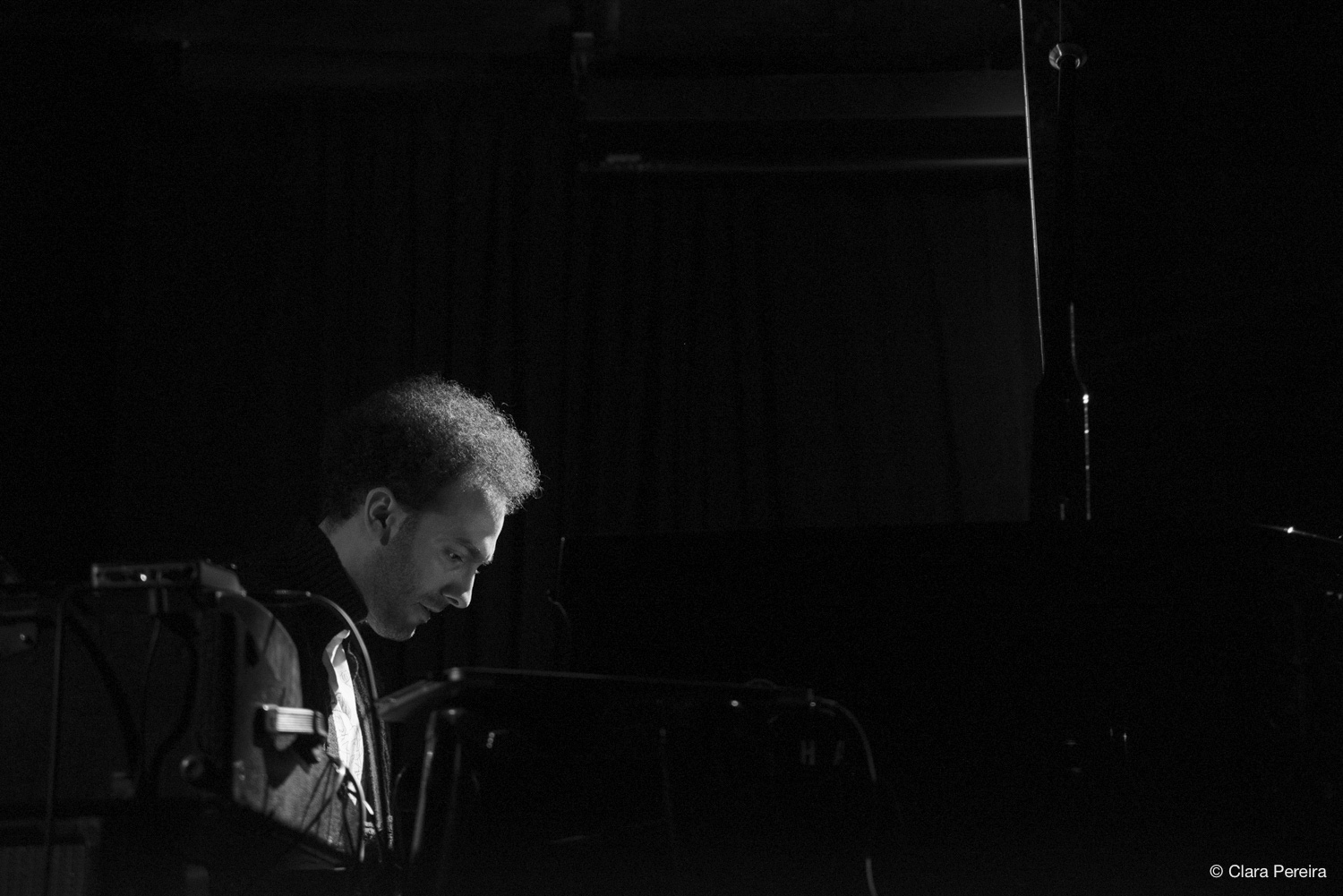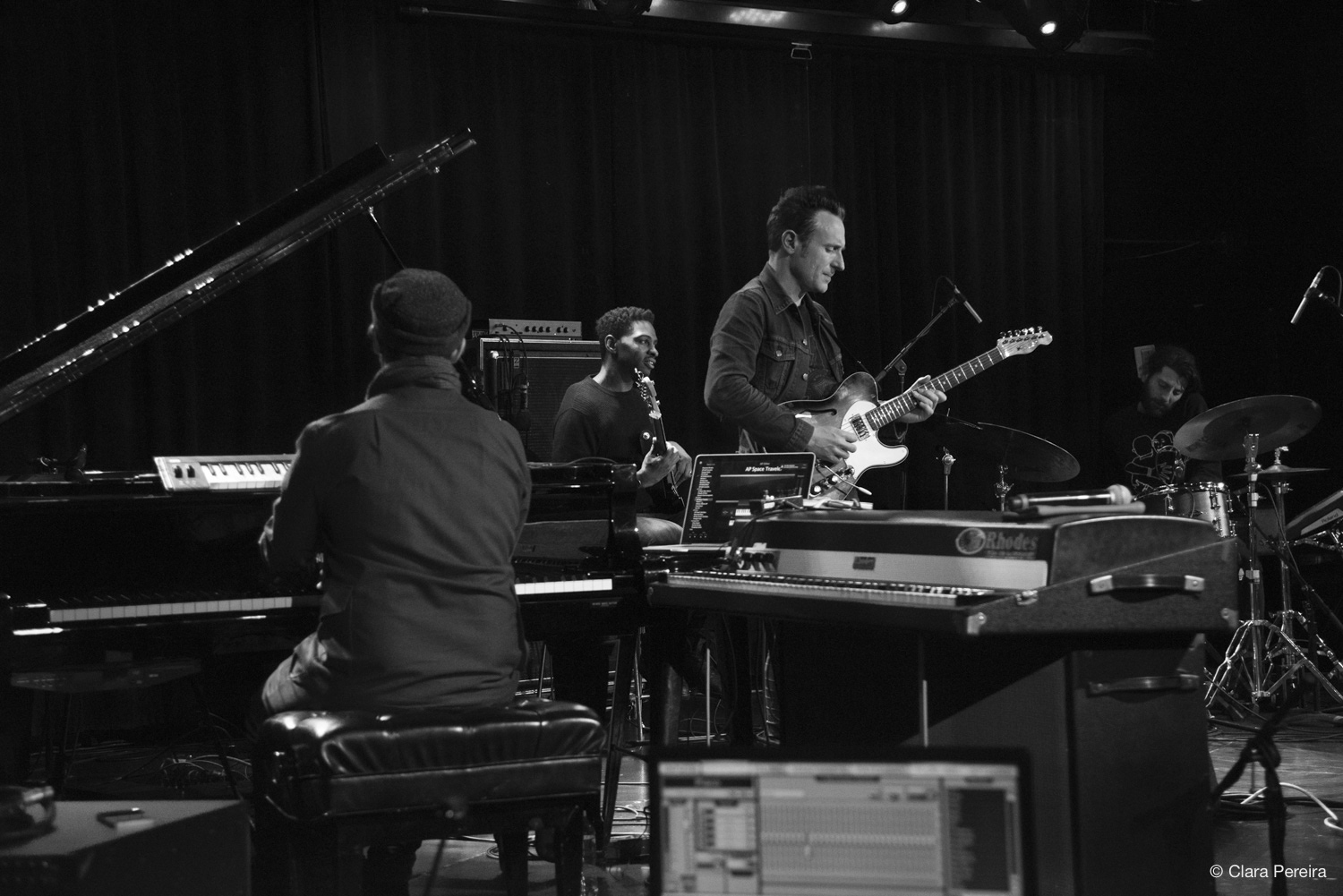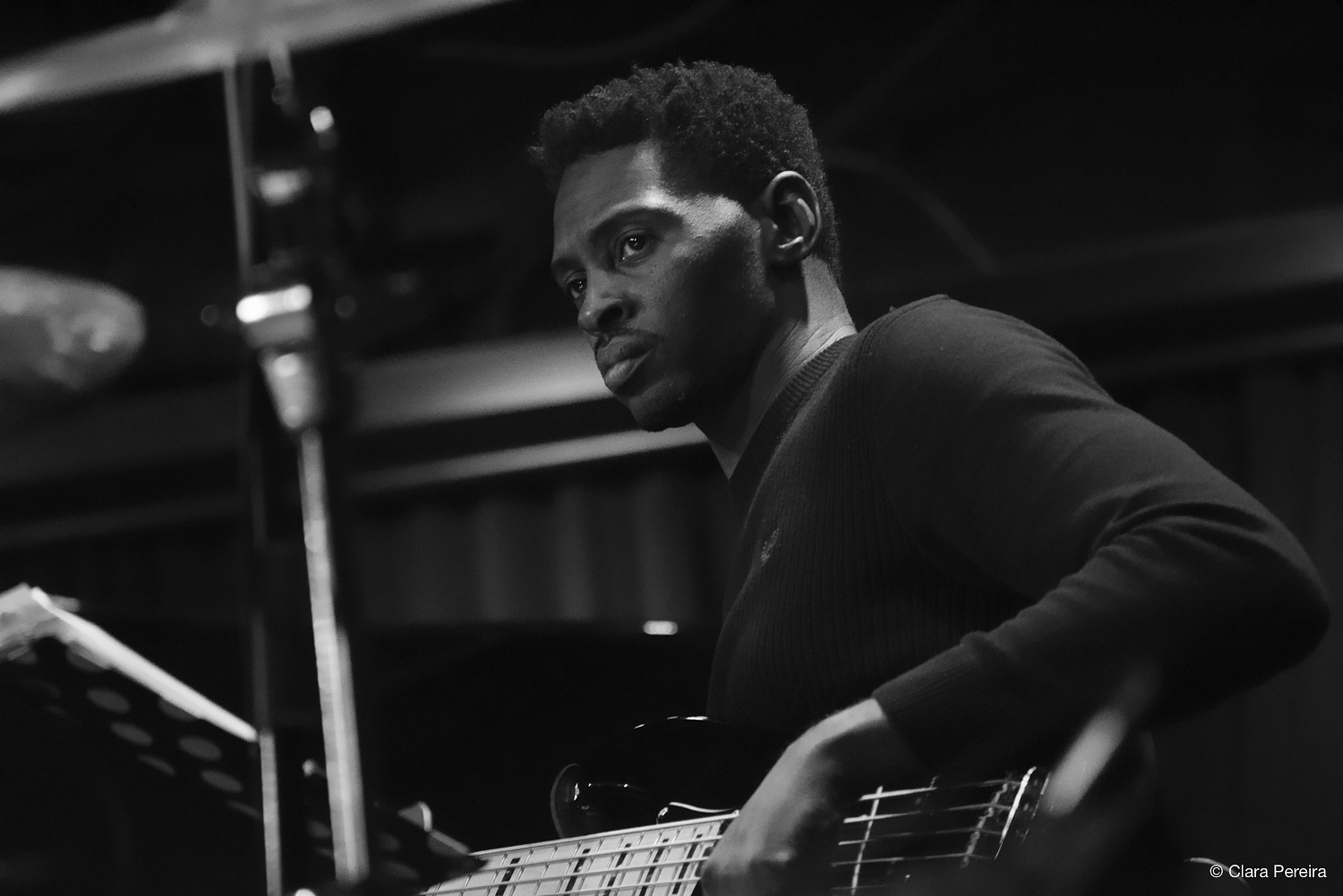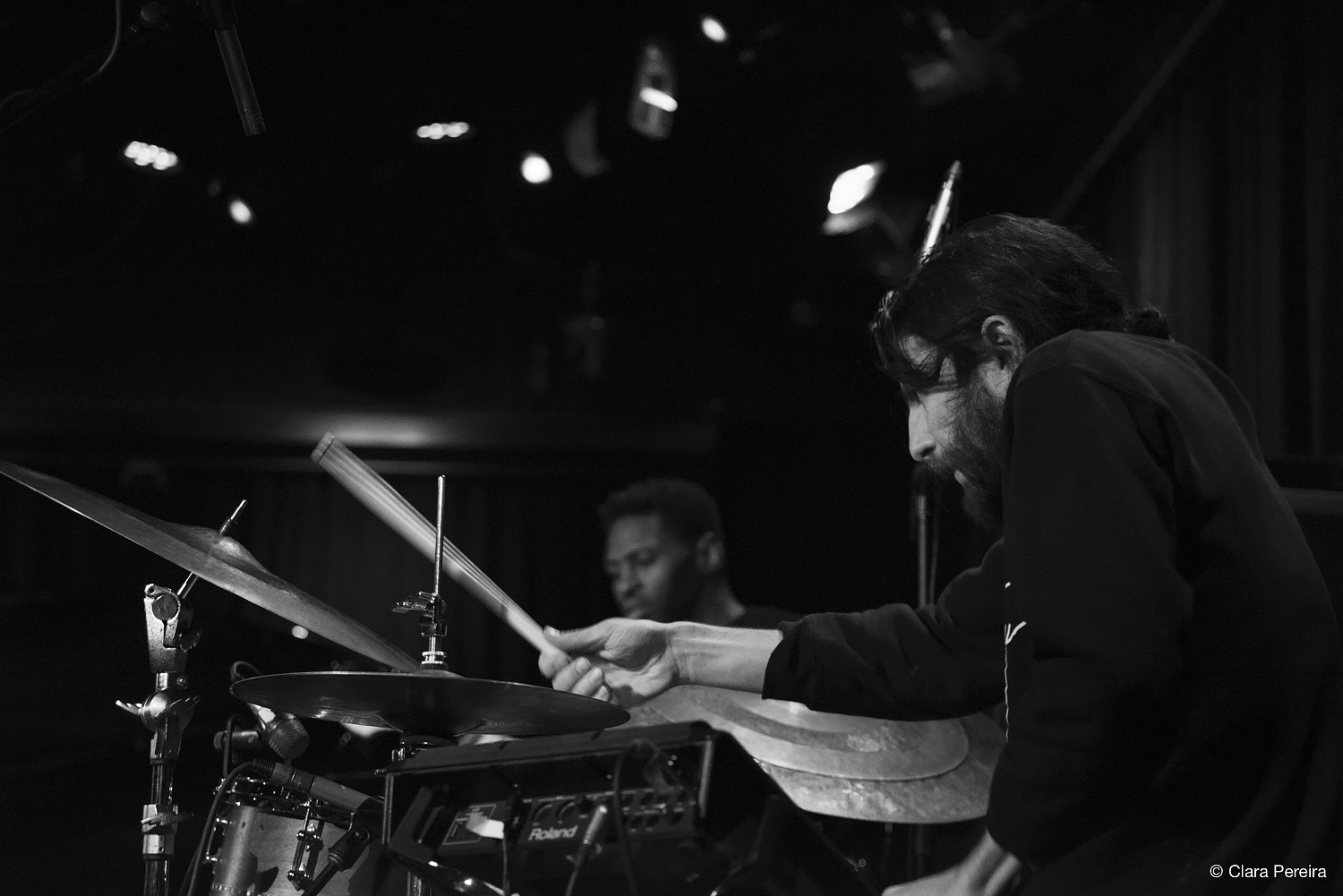 Last week, pianist/keyboardist Aaron Parks led his rock-infused quartet Little Big to (Le) Poisson Rouge in New York, presenting some of the originals he wrote for the band's eponymous album released in October on the Ropeadope imprint. With him, on the bandstand, were Greg Tuohey on guitar, David Ginyard on electric bass, and Tommy Crane on drums.
Prior to the band's appearance, the Cuban-born, New York-based pianist David Virelles opened the night with an enchanting solo piano set, driving his musical instincts into a crossroad of jazz, classical music, and Cuban folklore. Performing mostly originals, well rooted in the Cuban tradition, this rhythmically daring pianist also brought some jazz standards, which he rendered in his unique style. "All The Things You Are" was one of them.
The Little Big CD release show offered some feel-good vibes and contagious pop/rock spaciousness, especially in its extremities. They kicked off with "Doors Open", the last track on the album, and closed in an equally effective manner with "Kid", curiously, the album's opener, which featured Parks running miles on the keyboards with Tuohey breaking the flow with punctual high-pitched strokes immersed in effect. Throughout the concert, the guitarist used and abused of these gestures at will until making them sound monotonous. The last section of this piece showcased the band building hard-rock muscle.
Ginyard and Crane shared empathy for groove on the solemn "The Trickster" as well as on the funkified "Professor Strangeweather", which reached a climactic peak while pianist and guitarist exchanged lines with enthusiasm.
"Digital Society", propelled by a stylish Afro-funk groove in the first instance, was also got caught by energetic rock riffery, having the periodic distorted spasms of Tuohey as an intensifier and Crane stretching out during the concluding vamp.
With supplementary beats added digitally, "Aquarium" flew under an atmospheric neo-soul ambience before a cyclic groove in seven takes over. It felt simultaneously airy and slightly psychedelic in essence.
The concert was marked by occasional moments of inspiration, but sometimes too cerebral, even a bit automated, to make me totally connected. However, it revealed Parks and Crane in excellent form, and the audience seemed satisfied with what they were hearing.