ALTERNATIVE GUITAR SUMMIT 2017 AT LE POISSON ROUGE, NYC, MAR 10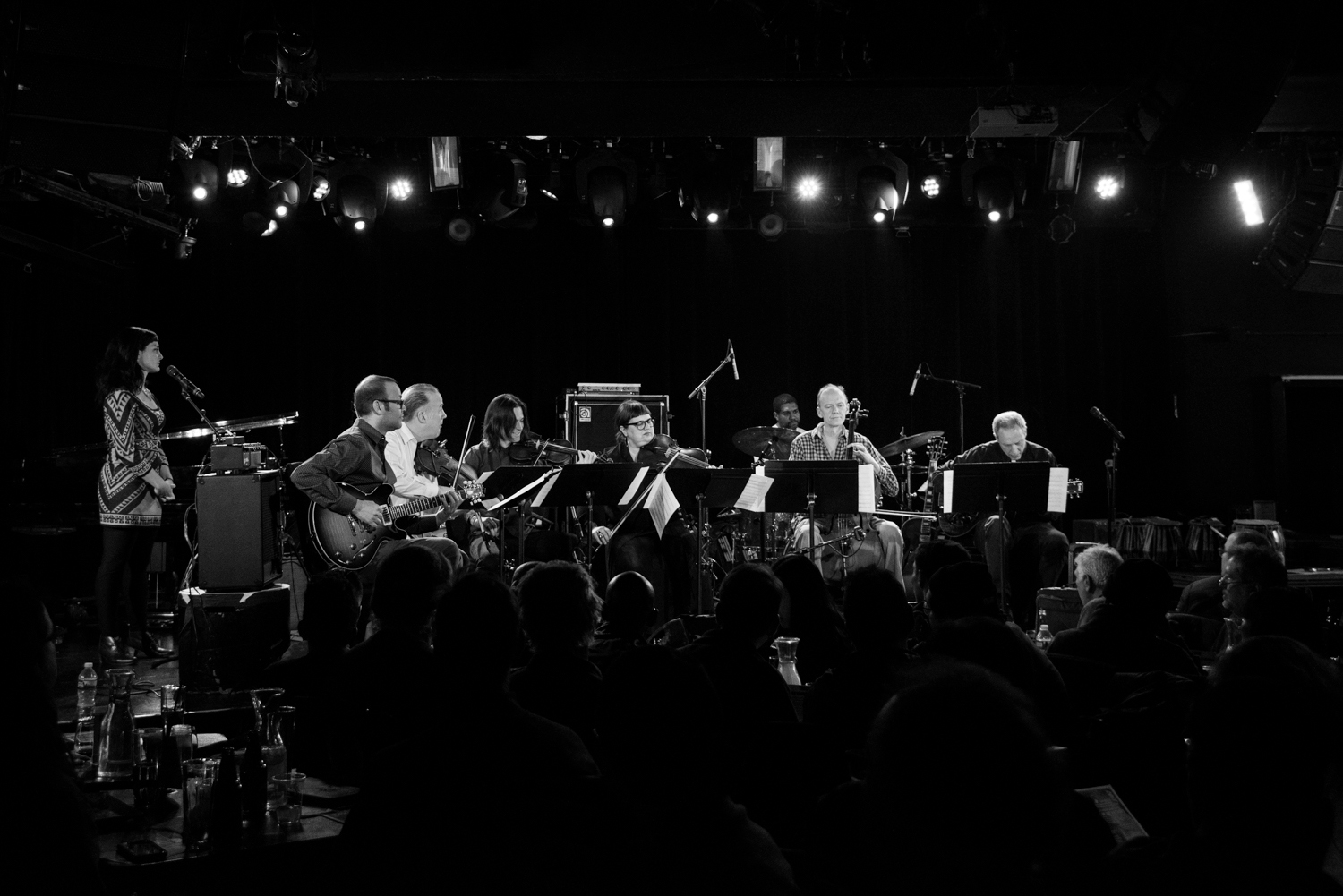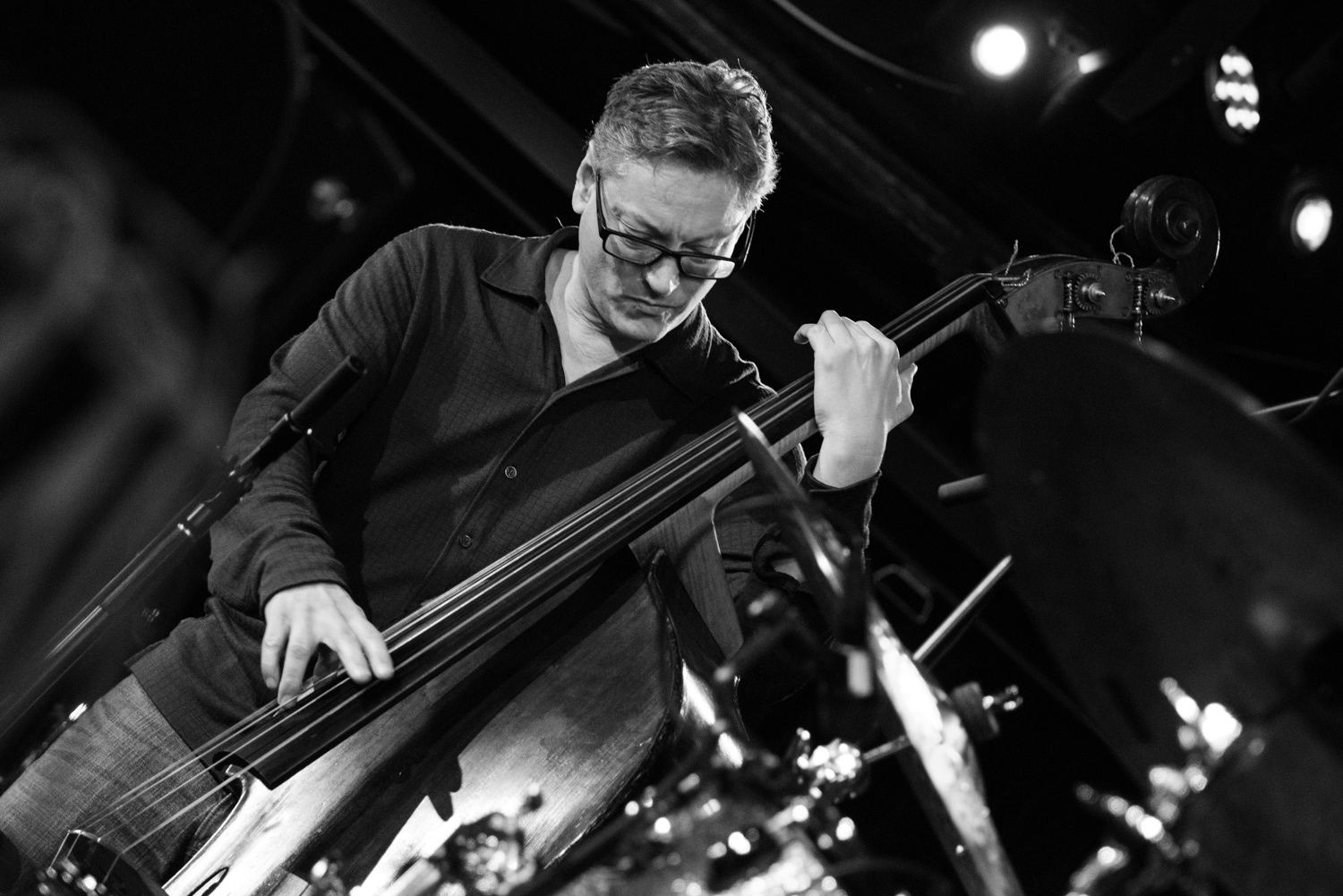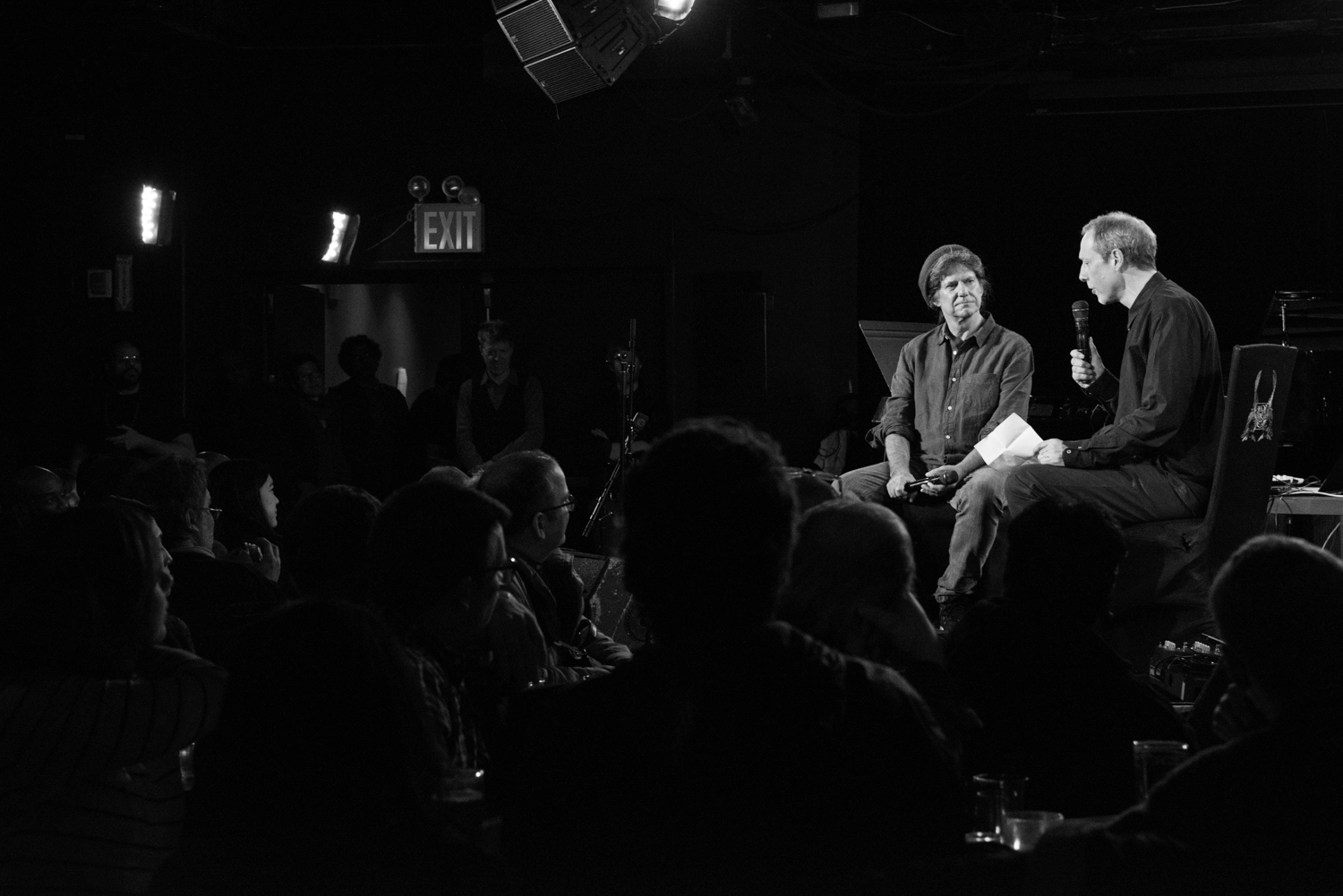 photography by Clara Pereira / text by Filipe Freitas
The Alternative Guitar Summit is an annual musical event that occurs in New York City and whose goal is showcasing some of the most creative guitarists on the scene while honoring a living composer.
The inspiring guitarist Pat Metheny, who just launched a new book comprising 150 of his compositions, was the chosen honoree for the seventh year, succeeding to singer/songwriter Joni Mitchell and pianist Carla Bley, last year's selections.
Le Poisson Rouge was the perfect venue for the first day (out of three) of the festivity, which started with a guest appearance by Bill Frisell, who performed an improvised solo number.
His atmospheric voicings deeply rooted in a mix of jazz and folk gave place to a rock-inflated approach delivered by Nir Felder, who was accompanied by Matt Penman on bass and Nate Smith on drums. They articulated "Unity Village" with a pop/rock feel while "H&H" was vigorously whipped up to swing in an uptempo rhythm.
Guitarist Joel Harrison, founder and producer of the event, stepped onstage with his String Choir. Swapping from slide acoustic guitar to electric from one song to another, he also had the company of Liberty Ellman on guitar and Camila Meza who was summoned to lend her voice in one of the pieces.
The latter did her own thing afterward with a guitar in her hands and singing every note of her solos. "Dream of the Return", composed by Metheny and Pedro Aznar, was sung in Spanish - 'It's right up my alley', she said. Young pianist James Francies backed her up.
The last performance of the first half was from guitarist Mike Moreno, who admitting to be very nervous, was highly expressive in his crystalline renditions of "Always and Forever", a beautiful ballad, and the iconic "Bright Size Life", outlined with experimental freedom. Providing him stable support were Doug Weiss on bass and Kendrick Scott on drums.
Pat Metheny, interviewed by Joel Harrison, talked about his past and present, his former disregard for the rock genre in favor of pure jazz, his love for melody, and his guitar influences: Wes Montgomery, Kenny Burrell, and Jim Hall. He was visibly grateful and flattered for this tribute.
Pakistan-born American guitarist Rez Abbasi spread the exotic scents of the Middle East into the room with a microtonal acoustic interpretation of "This is Not America", as well as an electrified version of "We Live Here". On both songs, he incorporated the eerie vibes of keyboardist Ben Stivers and the entrancing rhythms of percussionist Sameer Gupta.
An impetuous quartet led by guitarists Miles Okazaki and Liberty Ellman delighted the audience with expansive strokes of modernity. The group, rounded out by Stephan Crump on bass and Damion Reid on drums, was spontaneous in coloring "Kathelin Gray" and "Question and Answer" according to their own vision and style.
The closing performance was from Nels Cline Trio. The explosive guitarist who convened bassist Jorge Roeder and drummer Gerald Cleaver for this adventure, was spasmodically freewheeling during "80/81", delivered like a free jazz-rock distorted eruption. They withdrew calmly with the ballad "Story From a Stranger".
Alternative Guitar Summit is a relevant happening in the city of jazz, celebrating people and music and promoting innovation and creativity.