andre matos quartet at rockwood music hall - NYC, jan 20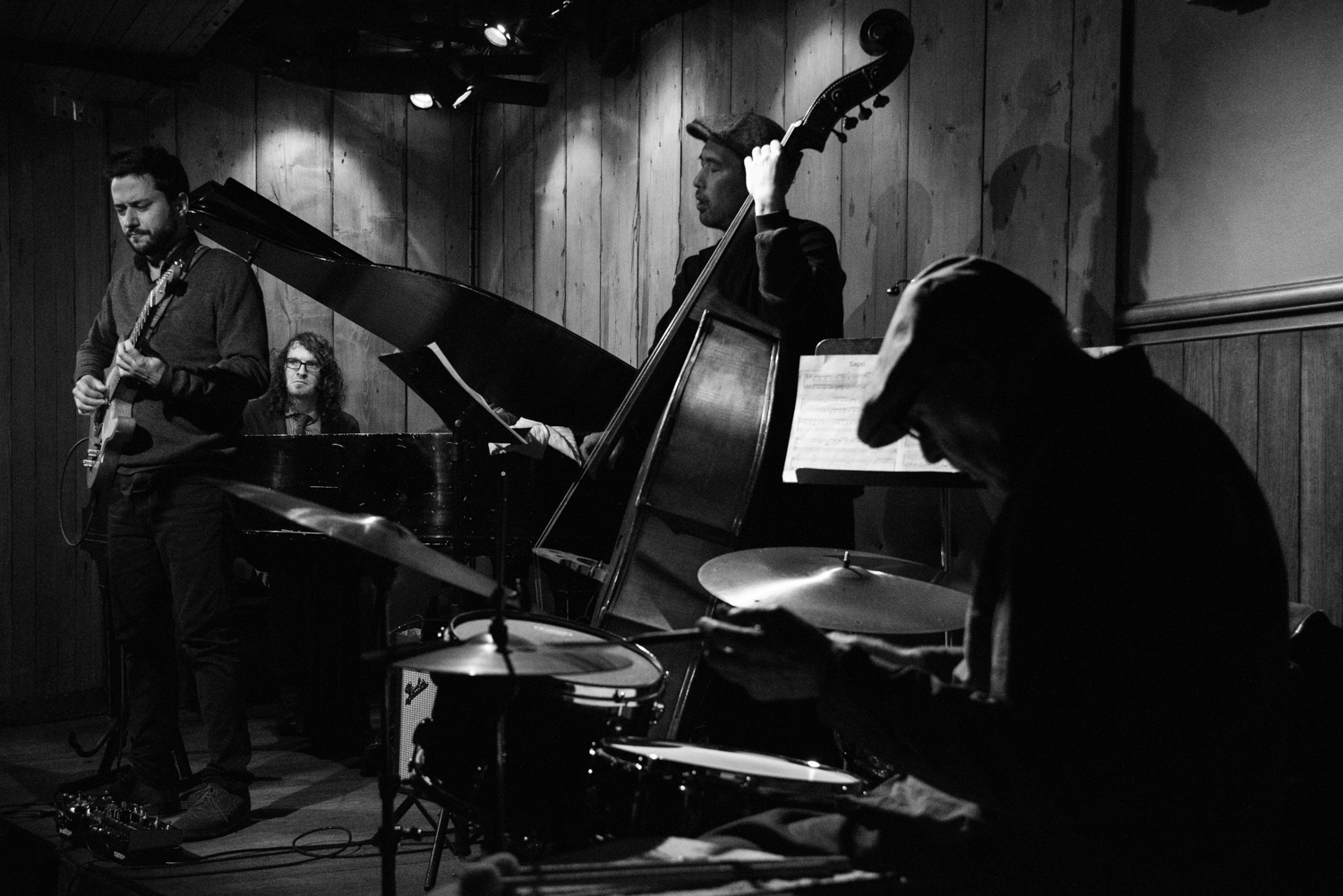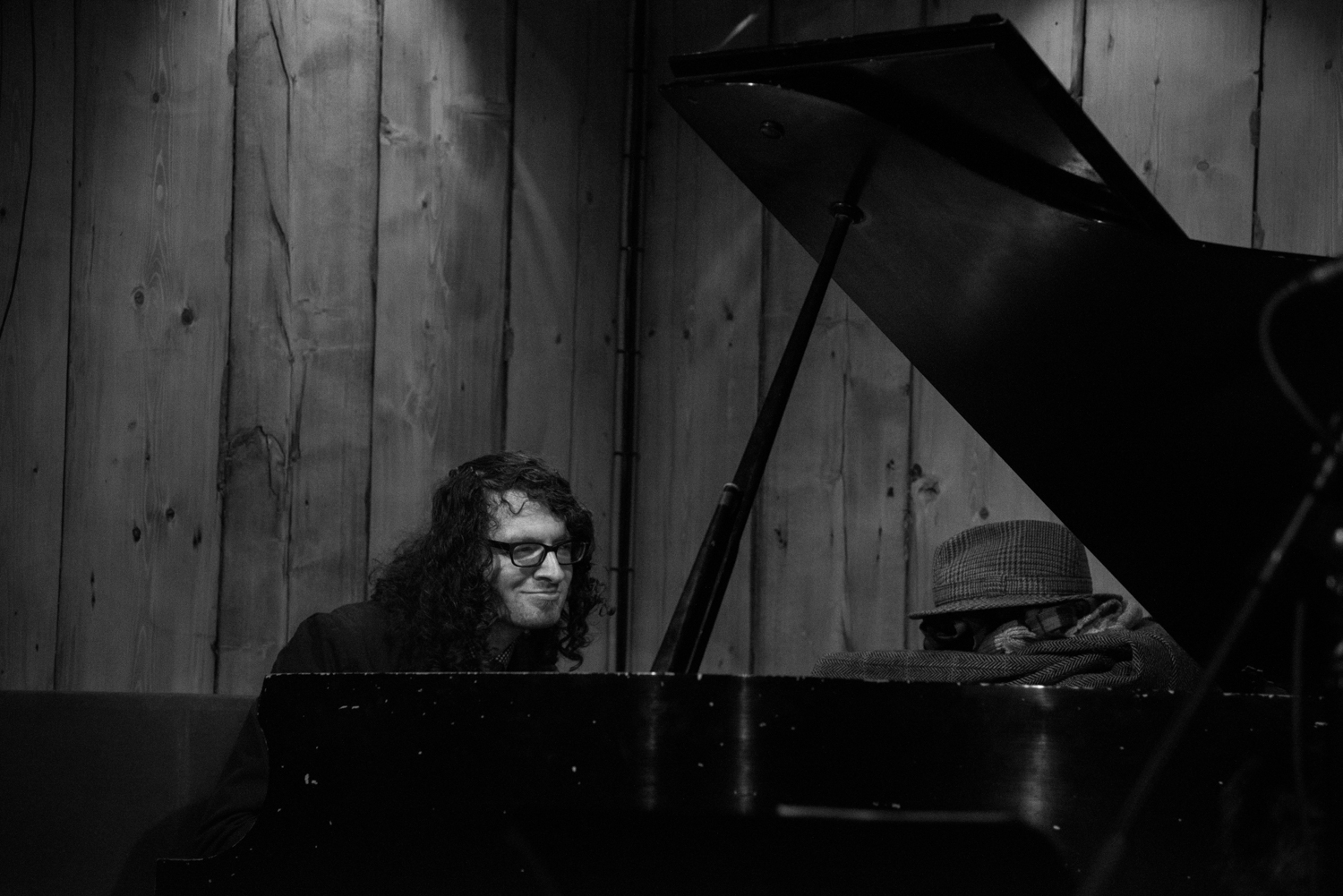 photography by Clara Pereira / text by Filipe Freitas
Portuguese-born NY-based guitarist Andre Matos brought his quartet to the Rockwood Music Hall for a relaxing set of new and old originals.
The band features Jacob Sacks on piano, Masa Kamaguchi on bass, and the veteran Billy Mintz on drums.
More introspective than expansive, the one-hour performance occurred with no startles, flowing through refined sonorities imbued with conductive lyricism, sweet languor, and pastoral composure.
This could be felt in many of the tunes, especially in "Sudden Dark", whose mournful tones emerged with pervaded rubato moments, "Sapo", a folk-tinged anthem spiked with Sack's eloquent solo, and the brand new "Malé", a graceful 4/4 ballad that culminates in a triumphant 5/4 vamp. The latter composition was included in Matos' solo album, Múquina, released this year on the Portuguese label Robalo Music.
Some pieces fell out of this mood, though. "Cavalos Selvagens", for instance, was an adventurous ride that nearly touched free improvisation, while "Let Go", a half-dreamy half-caustic experience, got its wavy texture layered by swift piano sweeps and unanticipated guitar chops shrouded in inscrutable mystery and sank in decorous sound effects.
This performance indicates another step forward for Matos and his quartet.