ben allison & the easy way at nublu jazz festival - NYC, dec 17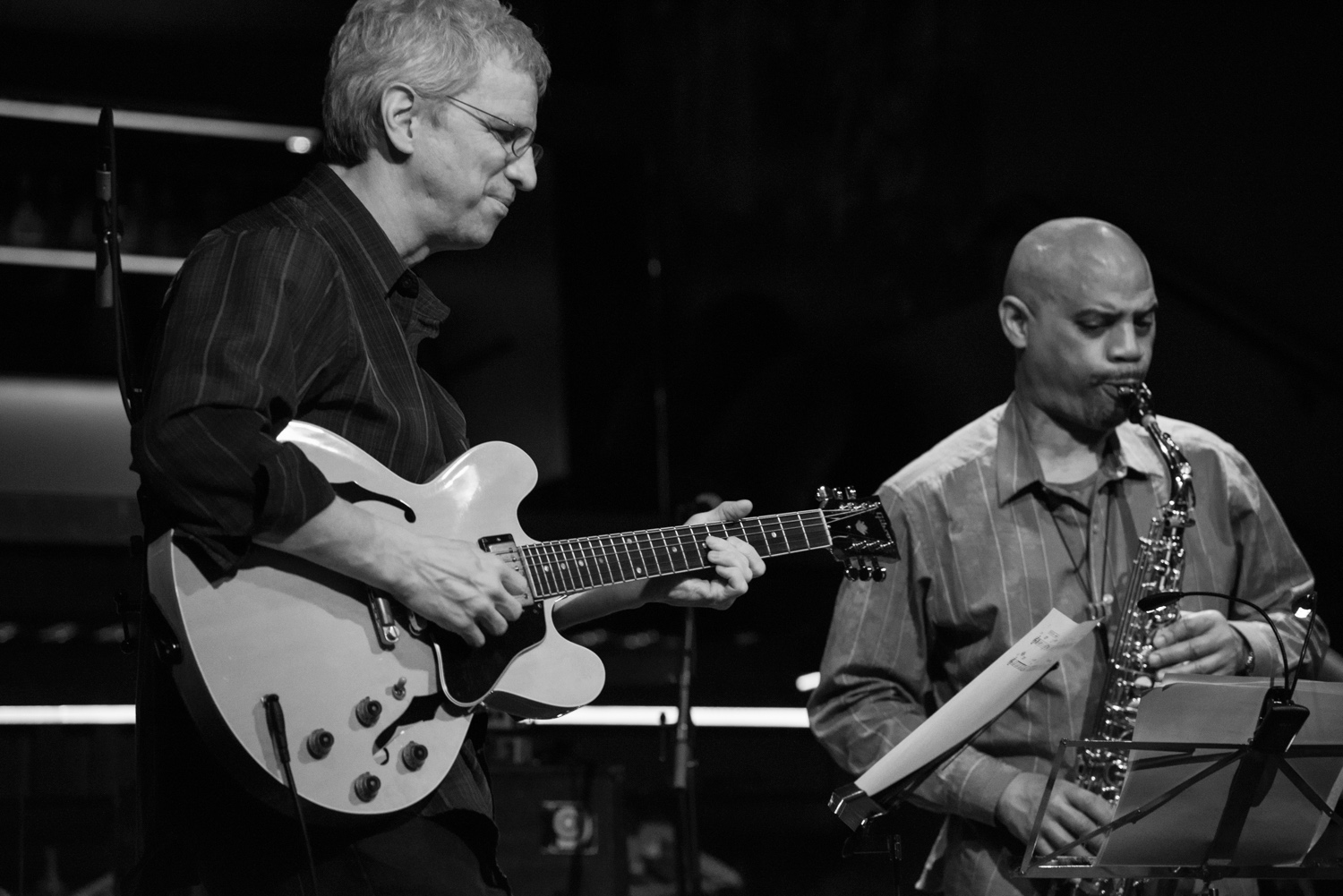 photography by Clara Pereira / text by Filipe Freitas
Ben Allison, an outstanding jazz bassist and thrilling composer, was one of the attractions of this year's Nublu Jazz Festival. He appeared with a new drum-less trio entitled The Easy Way, which includes his longtime collaborator Steve Cardenas on guitar, and a valuable recent acquisition, Steve Wilson on alto saxophone. The latter replaced Ted Nash, who recorded the unique album of this project, "Quiet Revolution", exclusively available on vinyl.
The trio's philosophy relies on approaching emblematic songs from the giants Jimmy Giuffre and Jim Hall with a unique groovy style and a laudable sense of intimate interplay.
They opened with Giuffre's "The Train and the River", which flew at a dizzying pace, showing the unshakeable rapport between Allison and Cardenas. Wilson contently joined the dance by infusing unabashed melodic lines.
The following tune was Jim Hall's "Careful", amazingly propelled by Allison's gentle swing and adorned with the striking mellow sounds of Cardenas whose notes always fall in the right place without losing a bit of surprise.
"Waltz New", the Jim Hall's chord-modulation of "Someday My Prince Will Come", was reinvented and the melody was delivered in unison by the band's members.
The empathic "Pony Express", one of Giuffre's highlights, was shaken with a shimmering luster while in "Move It", Allison resorts to a half-accompaniment half-solo concept during Wilson's creative moment. Cardenas provides them solid harmonic discernment.
The trio closed the show with Jim Hall's "Bimini", which featured astounding bass pedals, feathery folkish tonalities, and classy solos by Wilson and Cardenas.
It was quite unexpected how a trio of this quality didn't have a full house. Their surefooted jazz style is particularly engaging. Thus, the ones who attended this show were certainly moved by Allison's inventive renditions of Hall and Giuffre's tunes.