BRIAN KROCK'S LIDDLE + CAROLINE DAVIS' ALULA at NUBLU, nyc, MAY 30
photography by ©Clara Pereira / text by Filipe Freitas
Rising saxophonists Brian Krock and Caroline Davis performed at Nublu 151 on Thursday, May 30th, with their working groups, Liddle (album release show) and Alula, respectively.
CAROLINE DAVIS' ALULA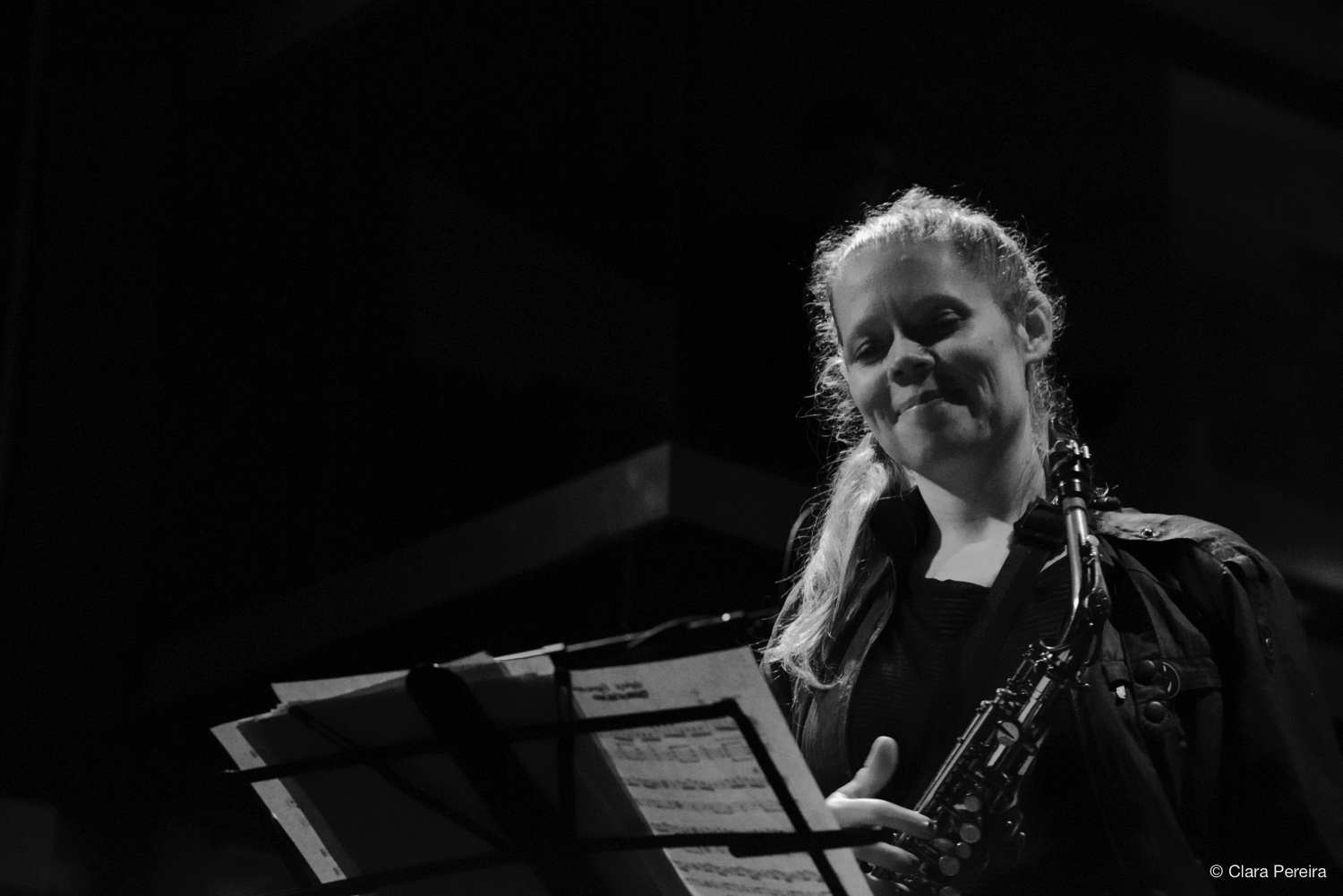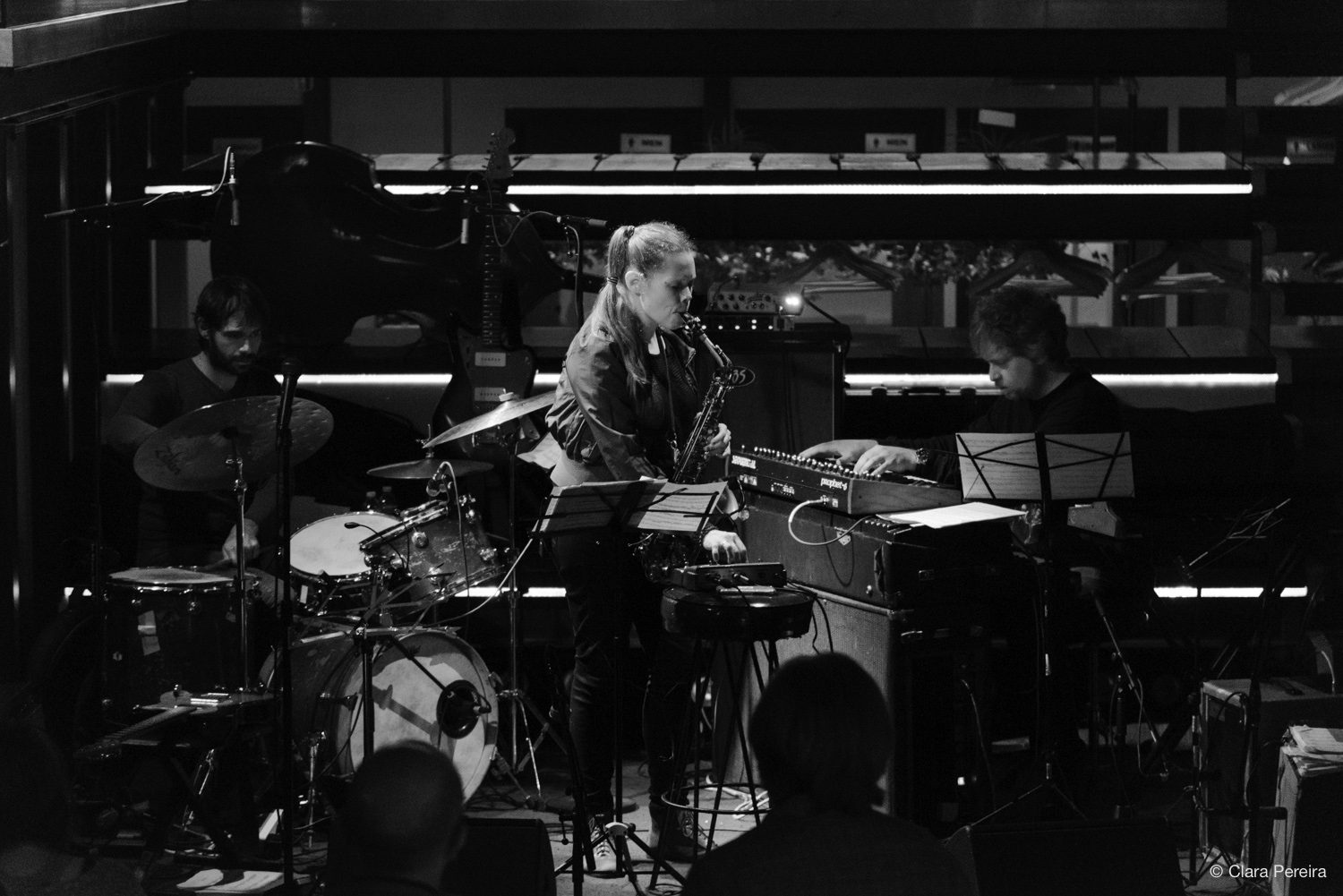 Caroline Davis' Alula is a forward-thinking synth-infused trio that just released their debut album on New Amsterdam Records. Besides Davis on alto saxophone and electronics, the group comprises keyboard wizard Matt Mitchell, and drummer Greg Saunier, who was absent that night. His chair was taken by the proficient and no less vibrant Dan Weiss.
Alula boasts a contemporary aesthetics that is as beautiful as it is intriguing, contaminating the attentive and highly receptive audience with its energetic sonorities.
Davis was all muscle, timbre, and verve, revealing a tremendous confidence on every spiky line deposited on top of Weiss' killing rhythms and the incredibly controlled textures delineated by Mitchell, who kept operating with expertise the three keyboards at his disposal - ARP analog synth, Prophet-6 and Fender Rhodes.
Infectious funk with circular spins, impeccable rhythmic accents and variations, smart and fresh ways of swinging within a new context, fragmentations and occasional deliberate dissonances, psychedelic effects and scorching electro-rock grooves were enjoyed on tunes such as the program's opener "Scapulars", the frisky "Vortex Generator", or the relentless "Remiges". Ambient waves were generated with "Landings", while "Wingbeat" concluded the set with electrifying hyperactivity.
This was a memorable concert, a smart and often hypnotic amalgamation of jazz, rock, funk, hip-hop, and electronica elements.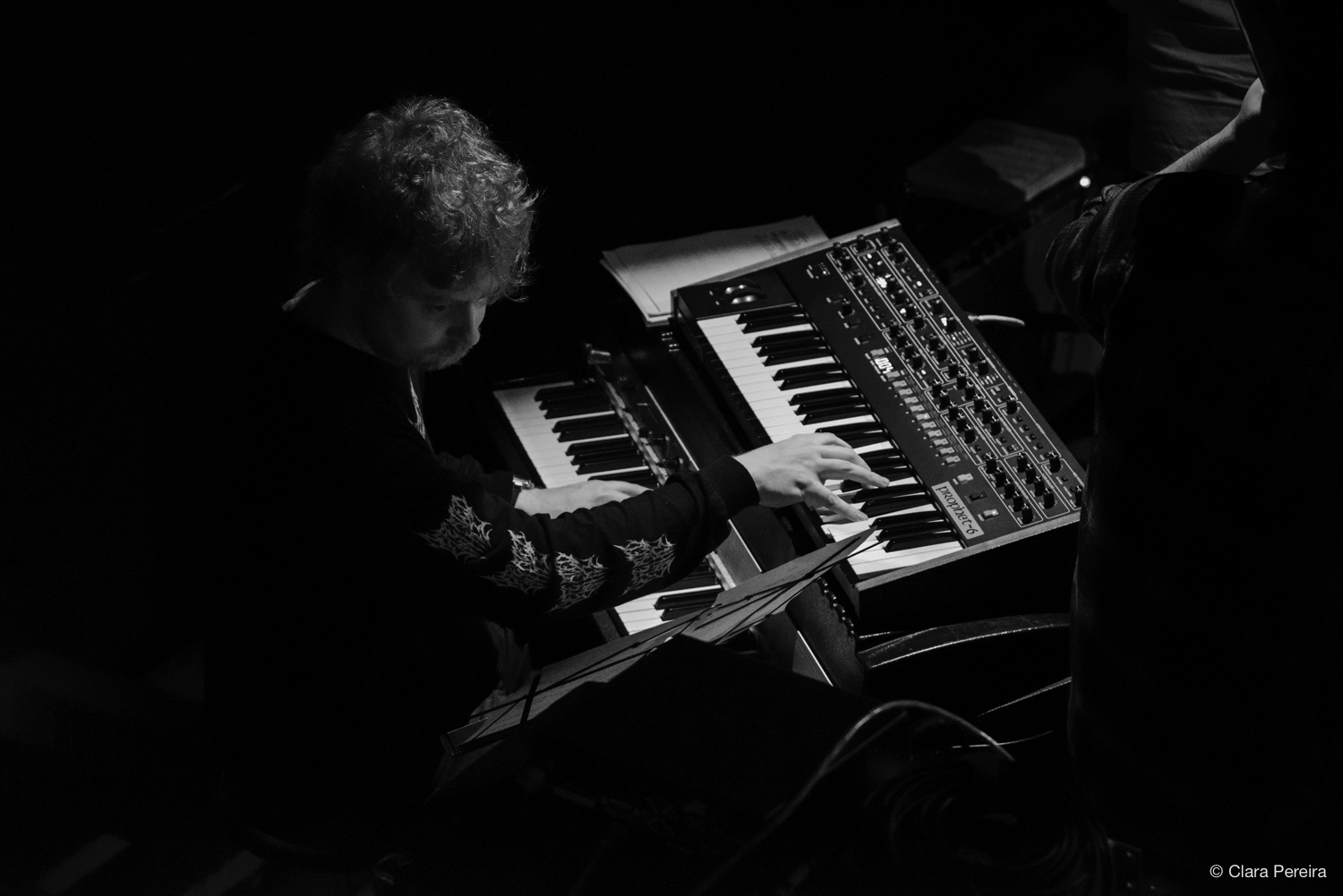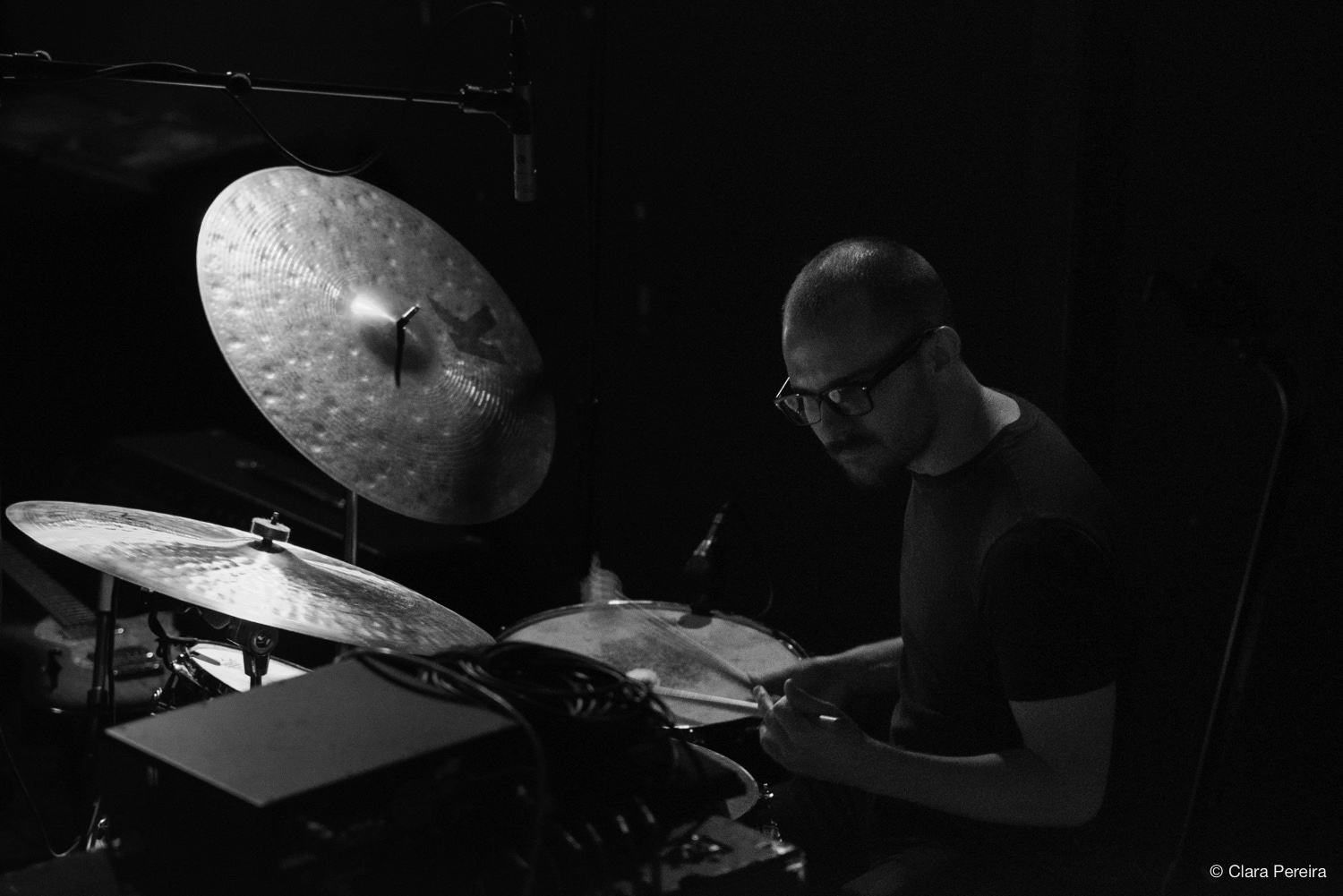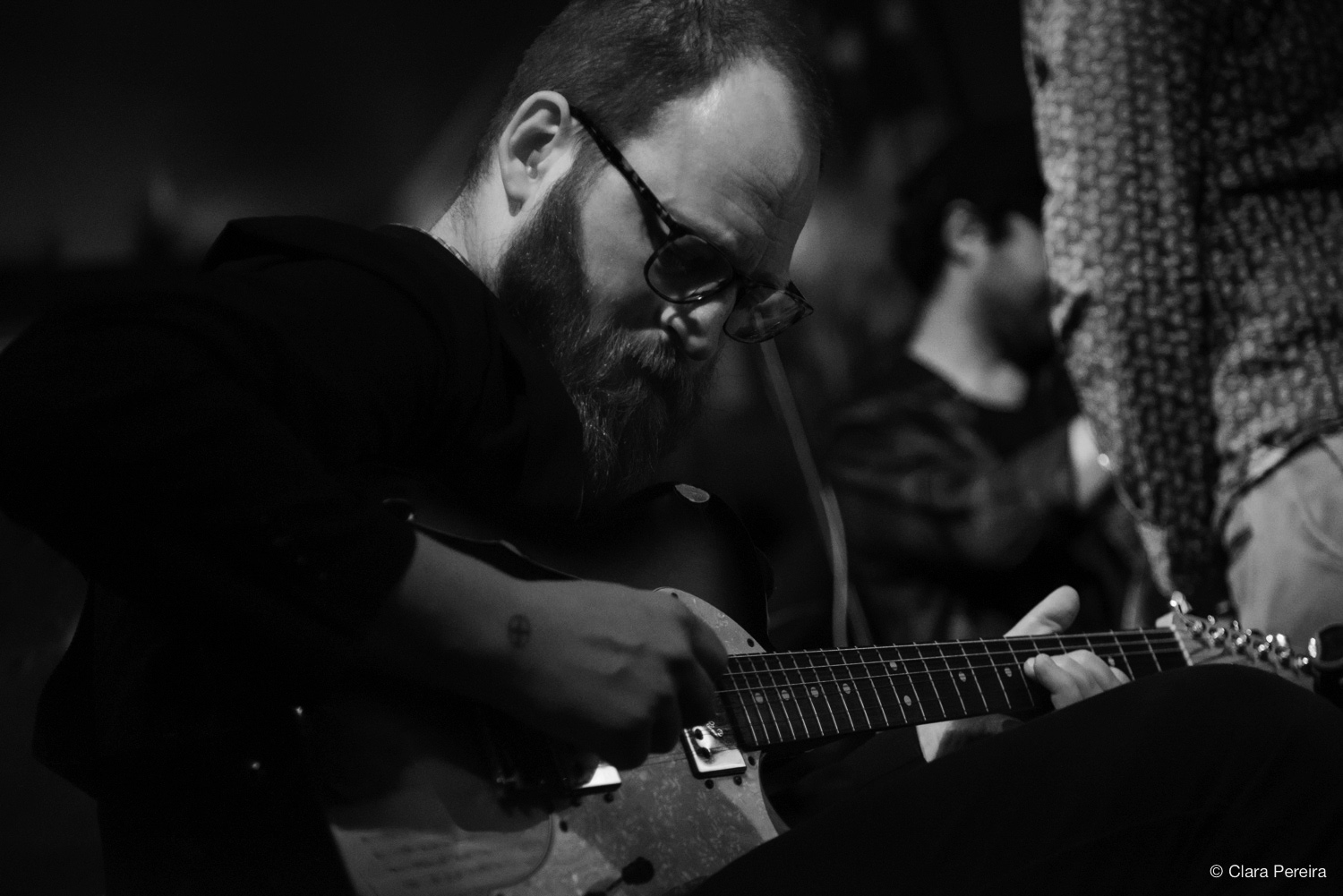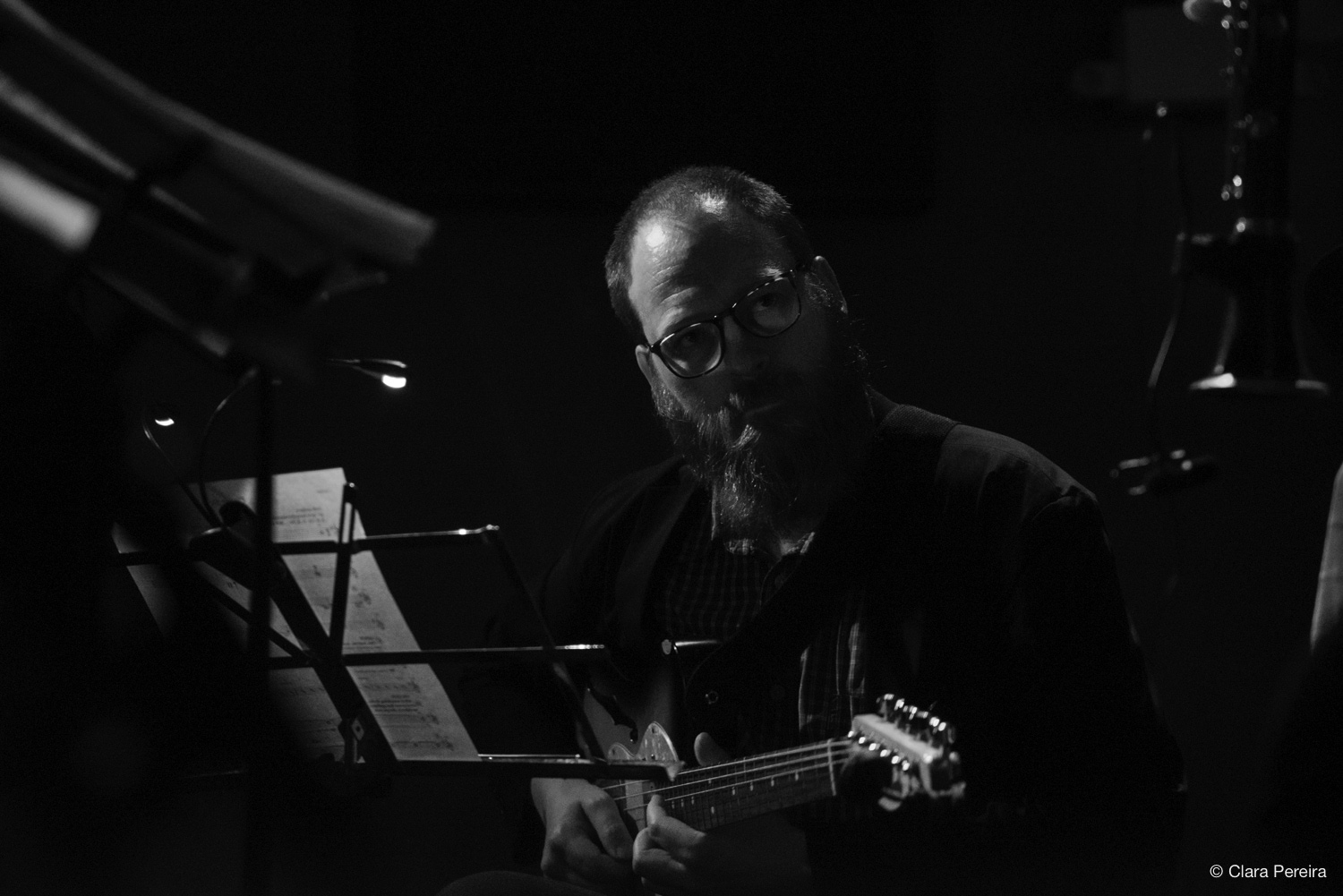 Liddle released its eponymous album on the Outside in Music label. The group consists in a core quartet - the bandleader Brian Krock on alto and clarinet, Olli Hirvonen on electric guitar, Marty Kenney on acoustic bass, and drummer Nathan Ellman-Bell, who was replaced by Steven Crammer. However, Krock's music gains lots of propagating stimulus with special guest Matt Mitchell, who had a busy night with this double bill. Also, multi-instrumentalist Simon Jermyn, who played baritone guitar and 6-string electric bass on a couple of selected tracks of the album, jumped on the bandstand wielding a regular old guitar instead.
The album's point of departure, "Flip", also initiated the set. The engaging expressiveness of its lines ended up in a rambunctious passage powered by mallet drumming and cosmic Prophet-6 coercion.
Like Davis had done during the first set, Krock asked the attendees to get closer to the stage. This was right after "Saturnine", where the boldness of his clarinet got slightly smothered by the loudness of Hirvonen's distorted chords.
Already with Jermyn comfortably installed, "Knuckle Hair" incorporated an inflammable two-guitar interaction, fusing the sinuosity of avant-jazz with the power of alternative rock, while Anthony Braxton's "Opus 23b" burnt the house down, leading the public to ecstasy with its mighty swinging motion and furious melody. Hirvonen shone with a Sonic Youth-inspired intervention before the breathless finale.
It was Krock's choice to finish the night in a more reflective way and "Please Stop" fulfilled his intention of chilling out the heat with appealing indie pop/rock poise. It was an excellent night of jazz at Nublu!