BROKEN SHADOWS at JAZZ STANDARD, nyc, MAY 15
photography by ©Clara Pereira / text by Filipe Freitas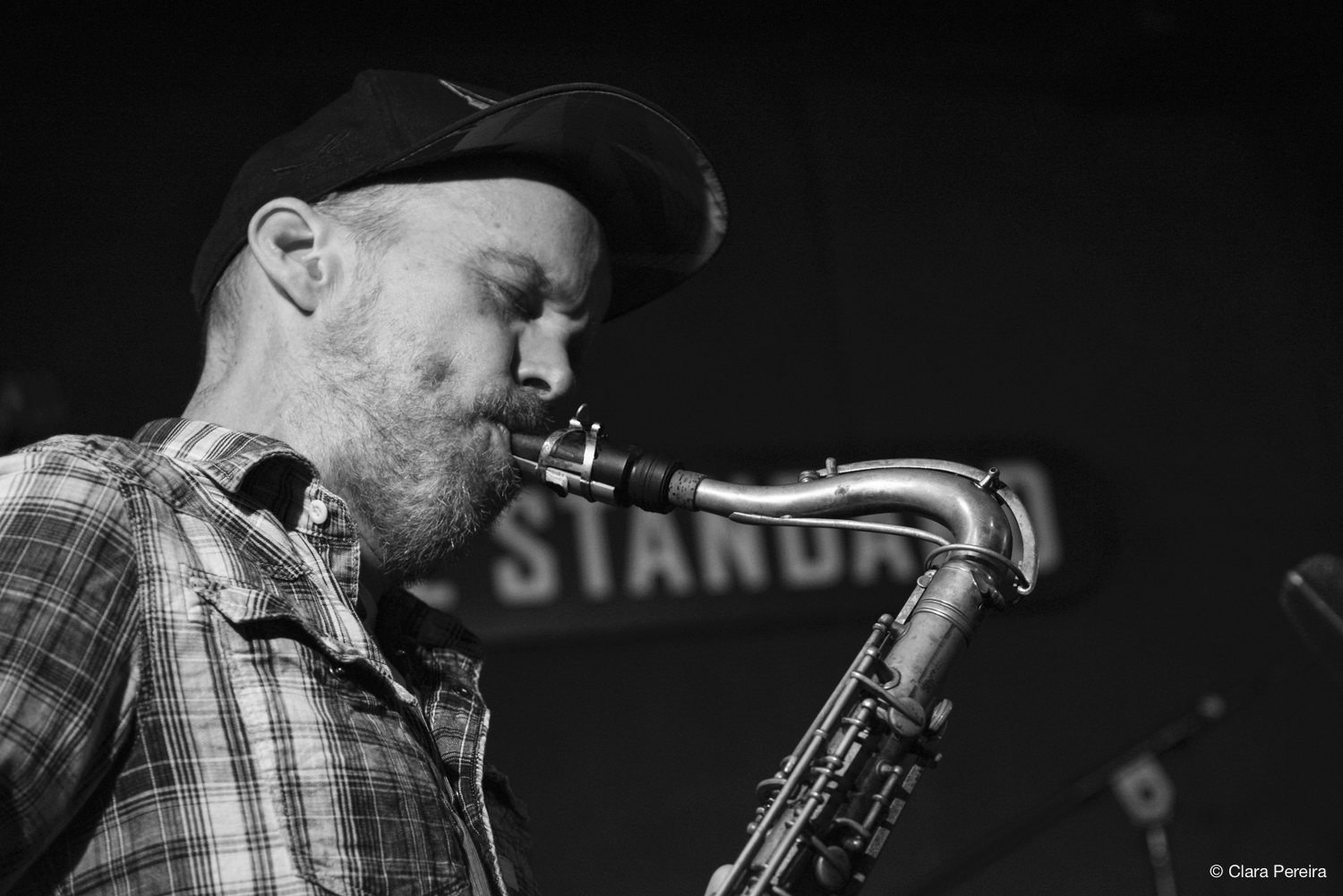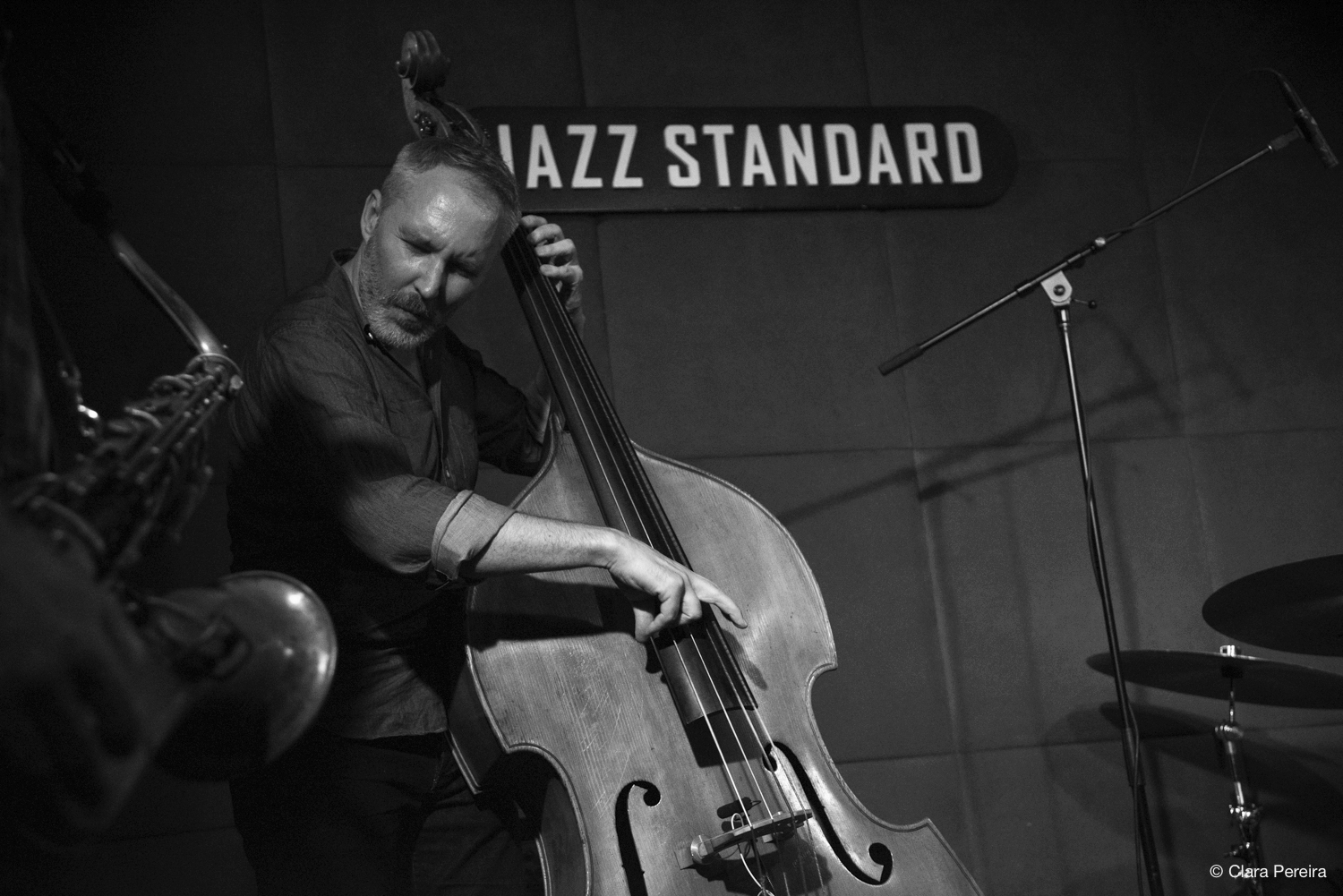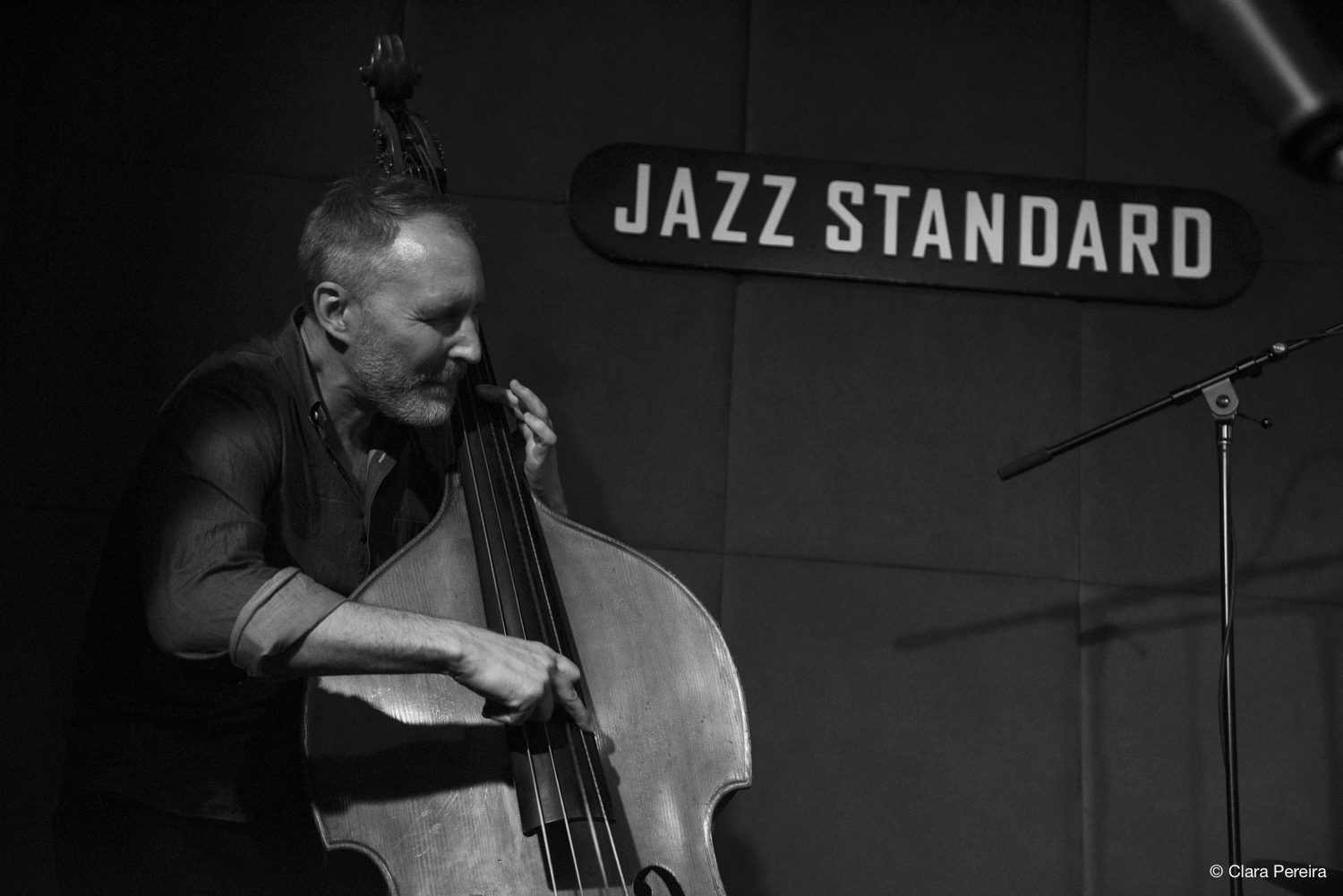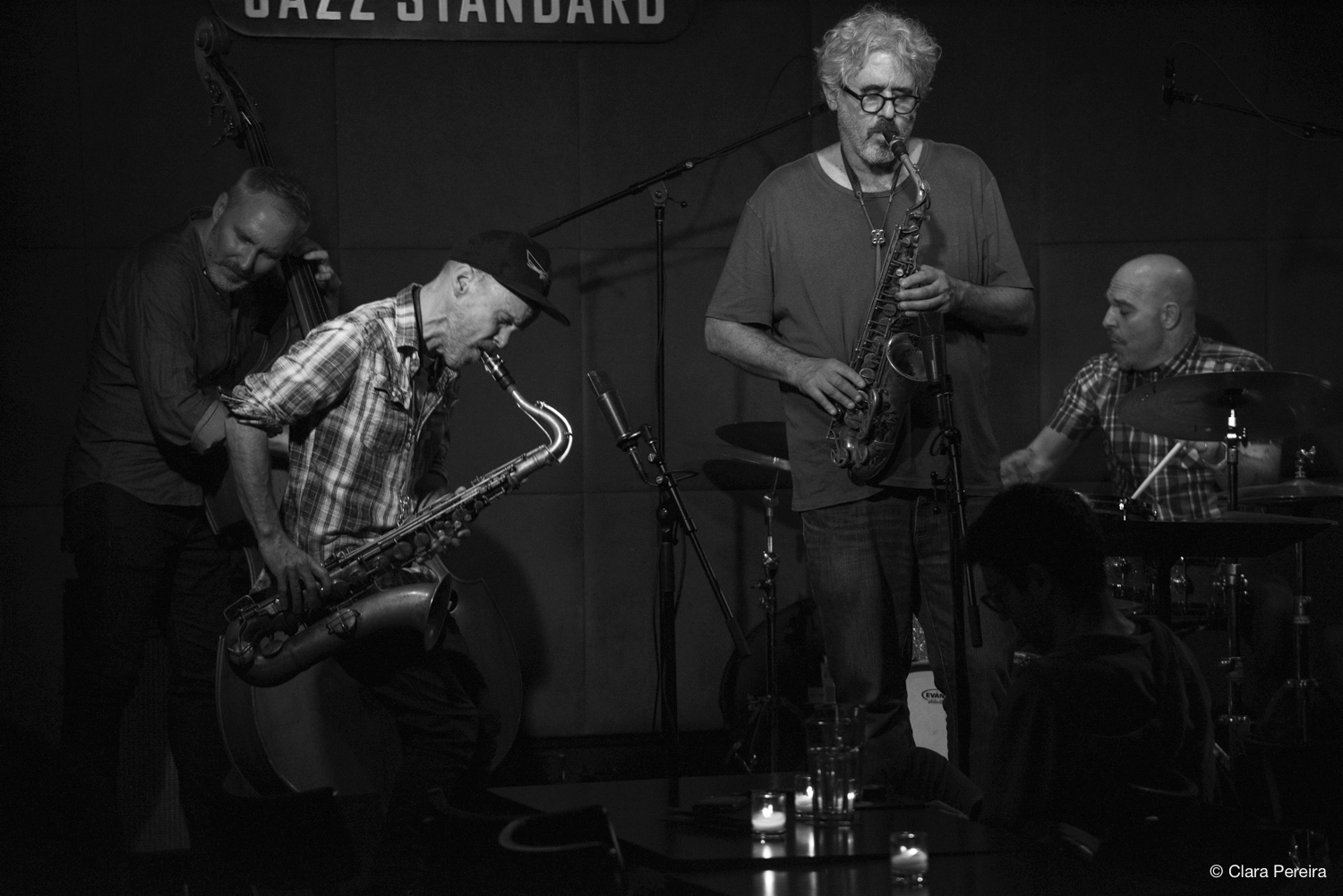 Broken Shadows is a witty, conceptual jazz quartet that focuses on the music of Ornette Coleman, Julius Hemphill and Dewey Redman. Its members are qualified composers and innovators as well as acknowledged bandleaders. The provocative frontline is composed of saxophonists Tim Berne (alto) and Chris Speed (tenor), whose high flies are sturdily supported by the rhythm section of The Bad Plus, bassist Reid Anderson and drummer Dave King.
The second set of the night was almost exclusively dedicated to Ornette, with tunes like "C.O.D.", designed with exuberant saxophone solos weaving in and out, an unorthodox if irresistible bass pizzicato, and frenzy drumming; "Come II Faut", more reserved than the previous one but still tense in its stretches; "Una Muy Bonita", a groovy avant classic with a Latin touch; "Lonely Woman", another indelible classic; "Ecars", propelled with a swinging verve; and "Civilization Day", whose intro was devised with kinetic and synergistic reeds interaction. Berne, always confrontational and searching, stood out on this one by blowing a deluge of notes, perfect for a dynamic videogame.
Also Dave King, very spirited in his verbal communication with the audience, delivered a steaming improvisation on Hemphill's "Rites", here impeccably driven by a hard-swinging locomotion that nurtured labyrinthine saxophone improvisations with angular lines and abrupt curves.
On a day of heavy rain, the ones who had the guts to leave their homes to see this concert were presented with a strikingly fun avant-garde session. No regrets!