crash trio + tony malaby at Cornelia St Cafe - NYC, feb 24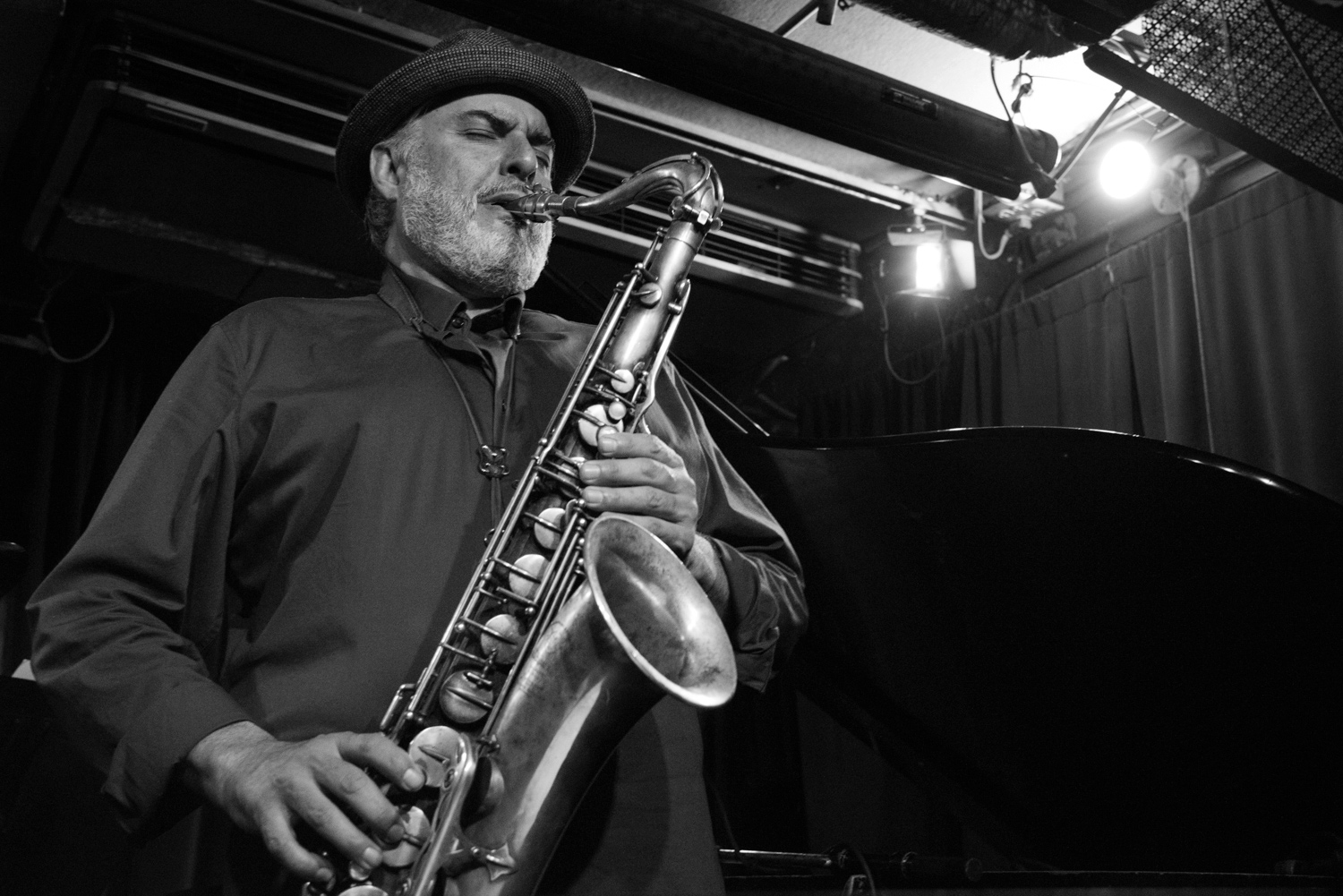 photography by Clara Pereira / text by Filipe Freitas
Cuban-born NY-based drummer, composer, and bandleader Francisco Mela brought his Crash Trio, composed of Argentine pianist Leo Genovese and veteran bassist Santi Debriano, to Cornelia Street Café for a memorable performance that also included the resourceful American saxophonist Tony Malaby as a special guest.
Relying on the power of interaction, the quartet set the ball rolling with "Ancestros", the opening tune on Mela's latest album Fe, rendered with folk-ish melodies and frequent Latin pulses.
Exhilarating improvisations and continual rhythmic variations, all of them effectuated with determination and stamina, had an immediate positive effect on an audience that seemed marveled with the richness of the sound.
The following tune, "Ornette", is a brand new composition that made the walls trembling with the intensity of its groove. Harmonically closer to a jazz standard, this swinging Ornette-meets-Monk number featured Genovese in his deconstructed piano avalanches, often alluding to the theme's melody, and Malaby, who never ceases to explore, projecting assorted timbres while interweaving bop and modern-creative dialects.
Mela, who guaranteed a titanic foundation with Debriano, also shone during the trading-fours section.
"Romeo y Julieta", a peaceful ballad also featured in Fe, was the best solution to extinguish the fire of the two first songs. Its lyrical tones filled the room with splendor and tranquility.
The recently composed, "SP", was the last tune of a stimulating night of modern jazz that left no one indifferent.
I truly believe that, as myself, nobody would mind staying another hour listening to these eruptive waves of intense musicality. Where's the next concert? I'm asking for another round!