DAVE DOUGLAS QUINTET FEAT. BILL FRISELL: DIZZY ATMOSPHERE at THE APPEL ROOM, nyc, FEB 23
photography by ©Clara Pereira / text by Filipe Freitas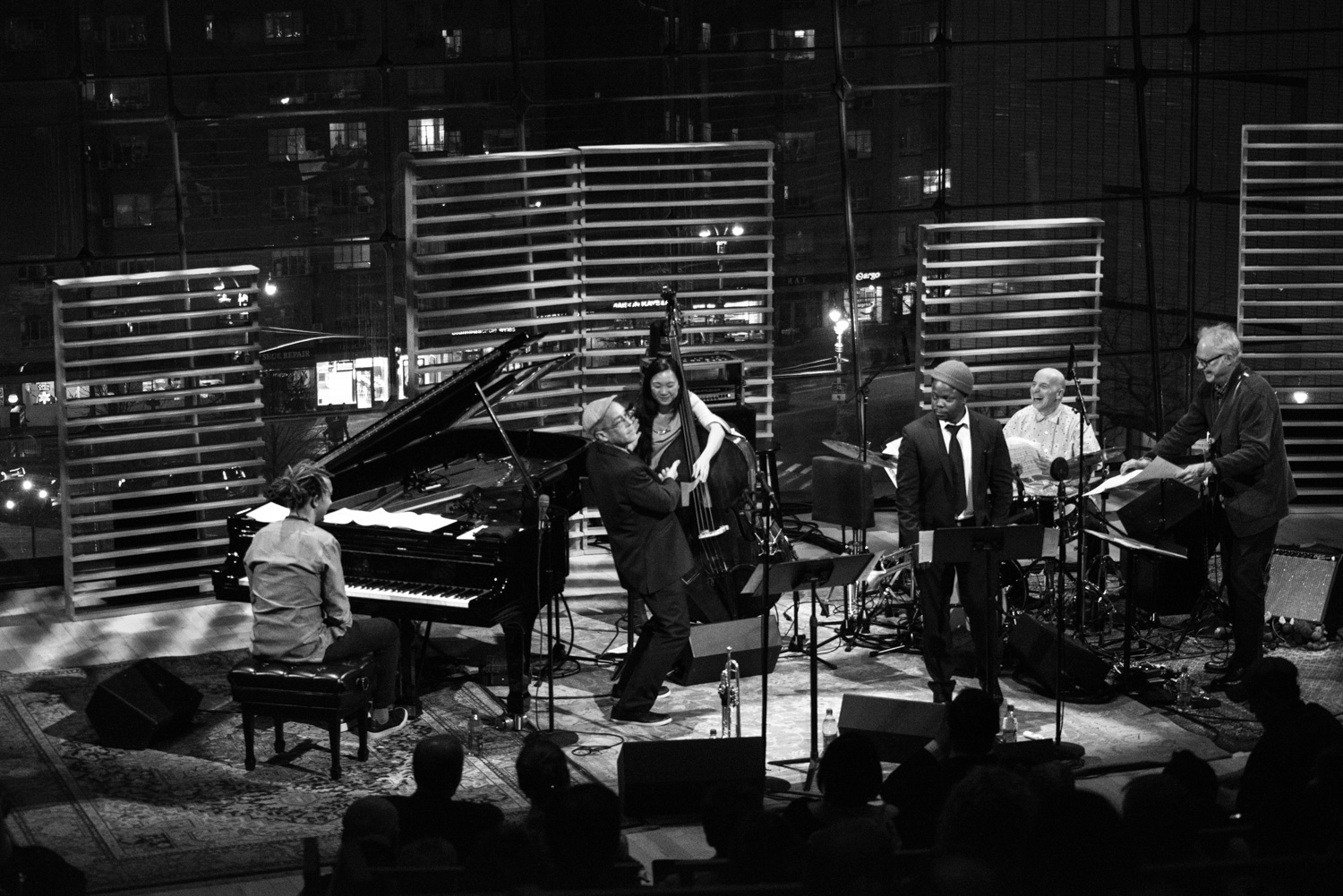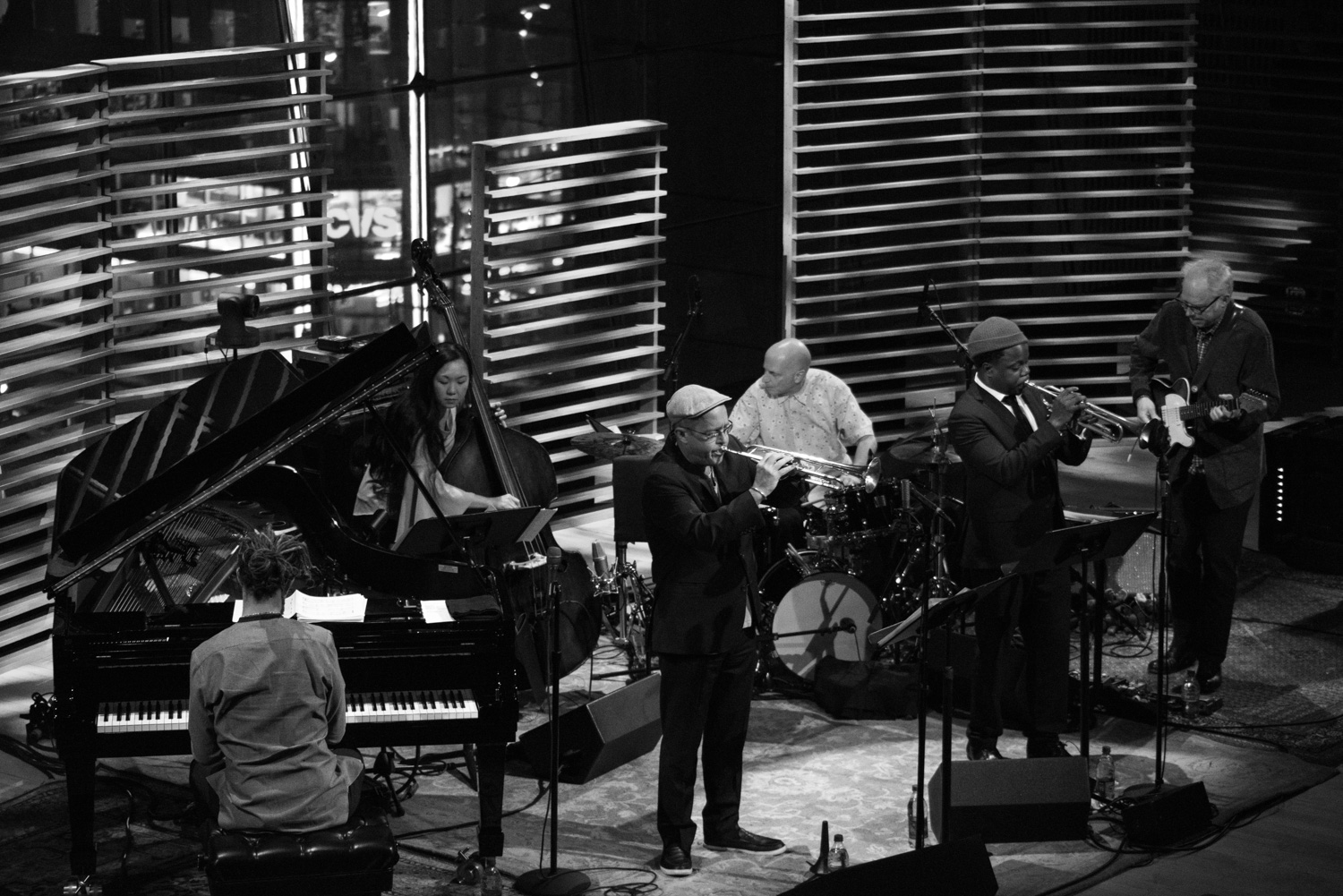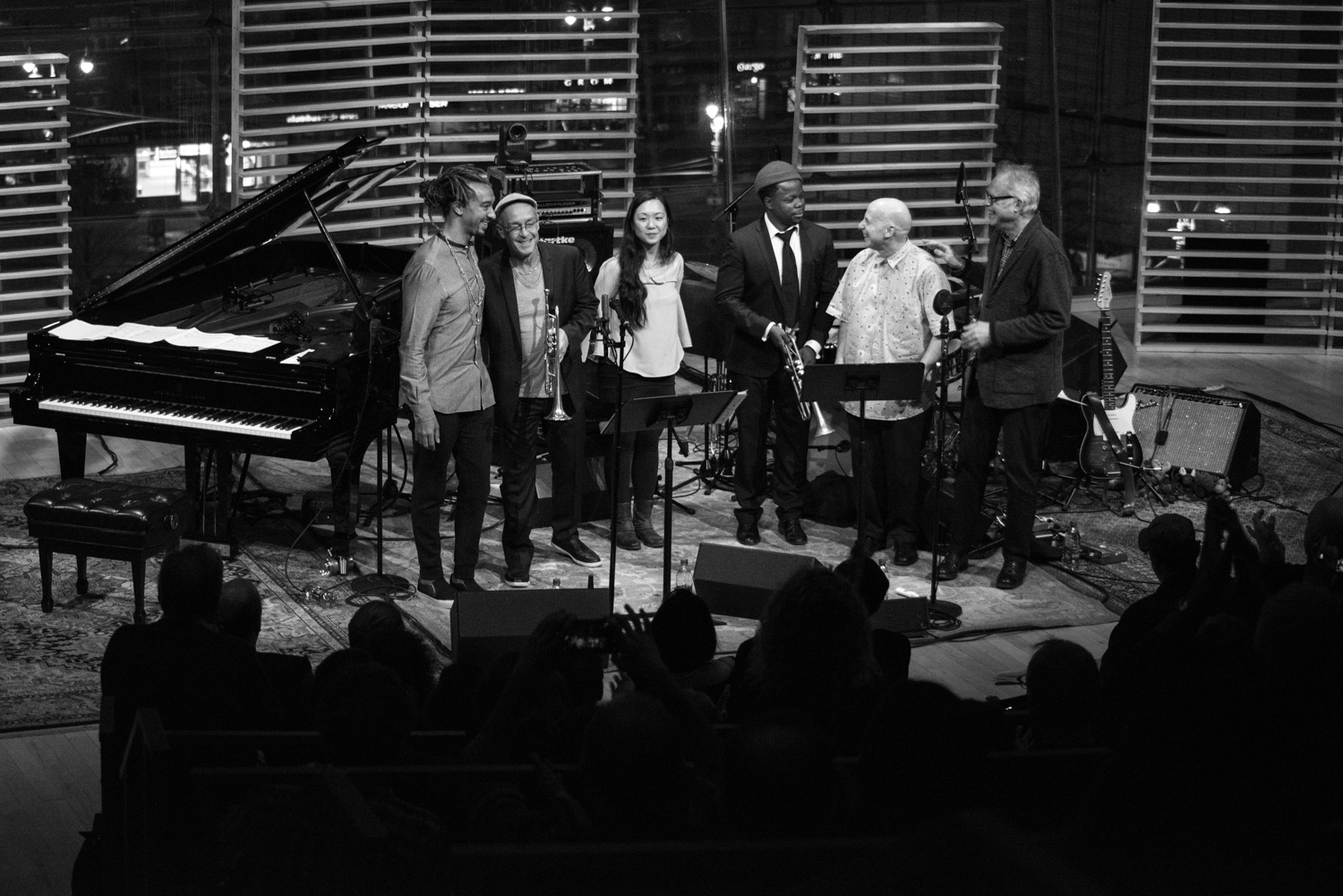 On Friday, February 23, the acclaimed trumpeter Dave Douglas took his outstanding quintet, plus Bill Frisell as a special guest, to the crowded Appel Room at Jazz at Lincoln Center, New York. The occasion served to homage the master trumpeter and big influence, Dizzy Gillespie.
Featuring top artists such as Ambrose Akinmusire on trumpet, Gerald Clayton on piano, Linda May Han Ho on double bass, and Joey Baron on drums, the band played consecutively without words in-between, varying moods and genres, and disseminating noteworthy improvisations suffused with rhythmic force and melodic sensitivity.
Akinmusire stood out unaccompanied while introducing a ballad with recognizable classical movements; Clayton showed he can comfortably bridge the worlds of modern and traditional jazz; Frisell was texturally remarkable if subdued in the solos; the unrepressed Baron was exuberant in his moves; the virtuosic Ms. Ho grooved along using cultured arco and pizzicato techniques; and the bandleader was equal to himself, working dynamics with expertise.

Blending his own musical personality with Dizzy's atmospheres and hot rhythms, Douglas shaped each passage with a unique touch, visiting bebop, funk, blues, rock, and Latin jazz genres.