DEVIN GRAY'S DIRIGO RATAPLAN at SOUND IT OUT, nyc, DEC 1
photography by ©Clara Pereira / text by Filipe Freitas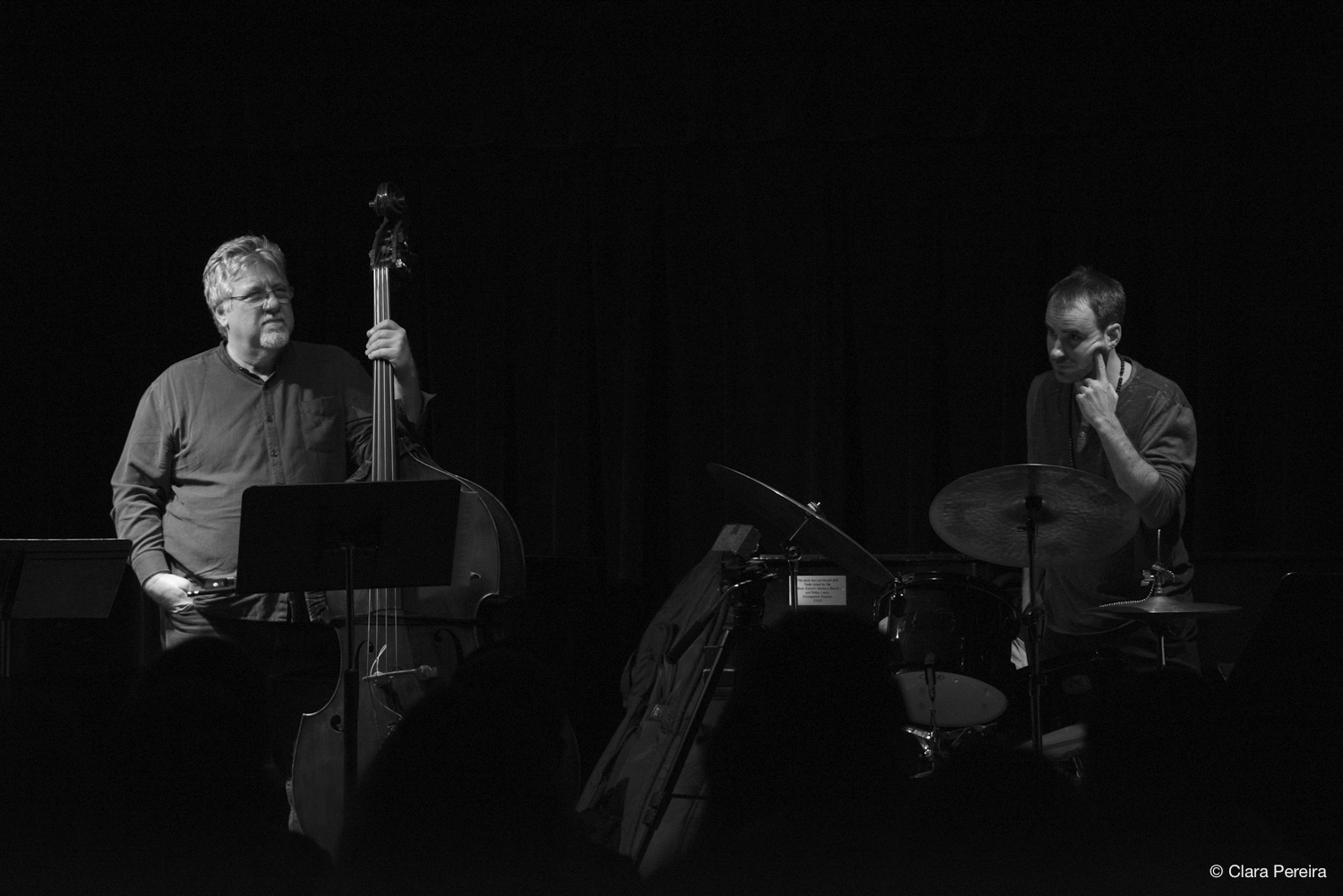 Devin Gray, who just released Dirigo Rataplan II on his own imprint, Rataplan Records, gathered the same extroverted quartet who recorded it for an energetic performance at Sound It Out series in New York. Forming a robust rhythm section with bassist Michael Formanek, the drummer/composer entrusted the melodic conduction of his pieces to trumpeter Dave Ballou and tenor saxist Ellery Eskelin.
The first three songs were sequenced in the same order as the album, starting with "Congruently", which had the horns swirling around a foundational axis that also moved with the right amounts of looseness and groove. "Rolling Through Town" swung in an extremely articulate environment, relying on extensive communication among the group members and culminating in a bass solo that led directly to the final theme. "Trends Of Trendy", deeply hooked in a magnificent groove, was a showcase for the drummer's improvisational capacities. His creative technique allows him to operate on the different parts of the drum kit with agility, yet the bright choices in his playing come from the heart. At some point, people could enjoy Brazilian-inflected rhythms with trumpet gaiety atop, and later on, ecstatic funky patterns and accents.
"The Feeling Of Healing (for Steve Grover)" went from a mournful intro with brushes and arco bass to a sort of mantric zen containing inventive percussive sounds, pizzicato bass, and circular horn movements. This mood changes with "The Wire", a combustible epic that mixes rock energy with a Bjork-like rhythmic depth. While Ballou mounted his phrases logically with a predilection for an unconventional swinging drive, Eskelin was drifting, intermittently mumbling, and invariably unpredictable. The combination of their lines works pretty well.
Before the imperative encore, the band delivered "Micro Dosage", the final blast, and before that, "Quantum Criptology", which devised three distinct sections: the first, featuring bass and sax only; an intermediate showcasing trumpet and drums; and the final one, where the quartet reconnects.
This concert just confirmed that, as Gray stated, live is better, and that Dirigo Rataplan is an exciting ensemble to be followed closely.