eden ladin at the jazz gallery, nyc, sep 27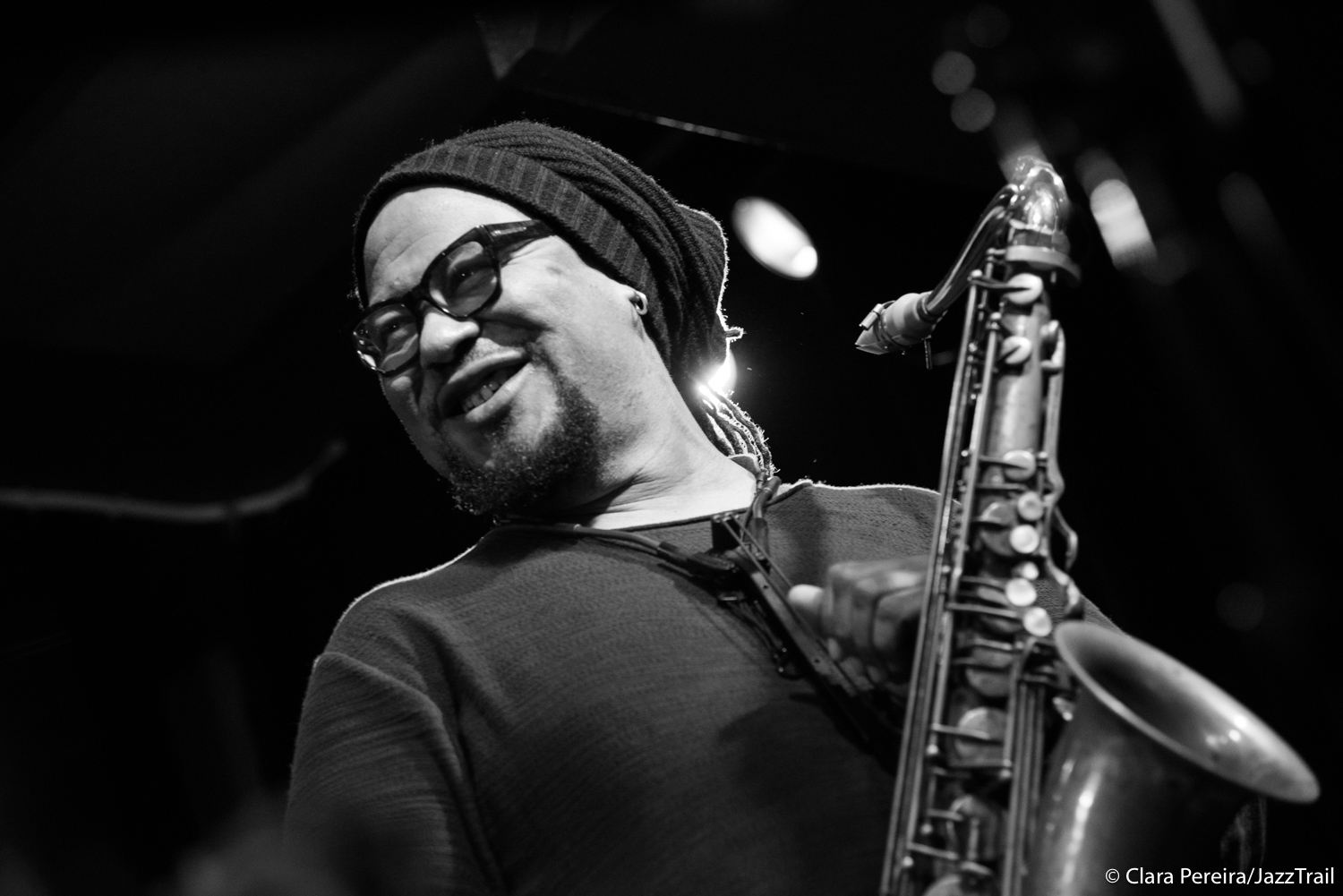 photography by Clara Pereira / text by Filipe Freitas
Pianist Eden Ladin was able to gather the same musicians who recorded his upcoming debut album, Yequm, due out October 6th on Contagious Music Records, for the CD release party that took place on Wednesday, September 27th at the Jazz Gallery, New York.
The band comprises saxophonists Dayna Stephens and John Ellis, who took turns, guitarist Gilad Hekselman, bassist Harish Raghavan, and drummer Daniel Dor.
The tune picked to open the second set didn't start without Ladin telling the story behind it. A frozen planet, a dark castle, an evil witch, a noble warrior, and the final liberation of the people can be all imagined when one is listening to "The One Warm Hearted Man Living In the Kingdom of Ice", a fable-like song with a huge title that takes us to cinematic landscapes of our own imagination, animated or not.
Following the reverberant guitar intro and the theme statement, Stephens radiates warm tones from his tenor, speaking with clarity over a solid texture bolstered by an energetic rhythm section.
Ellis replaced Stephens for the next three tunes: on "The Way We Used to Laugh", propelled by brushed drumming, restless bass, and a soft coating weaved by piano and guitar, he switches from soprano to tenor after the intro. His approach sounds attractively elliptical and often Coltranean on "Safta", a folk-imbued song dedicated to Ladin's grandmother, while "Times Square", brimming with the pianist's rippling arpeggios, sounded very pop/rock-ish and featured Hekselman's excellent solo packed with metal-like licks and hammer-ons, and occasional distortion applied to the lower register.
Guest guitarist/singer Camila Meza stepped onto the stage to embark on an intimate duet with the bandleader. "Dreams" actually filled the room with dazzling oneiric atmospheres.
"Gambit", inspired by the chess opening move of the same name, features Hekselman's rhythmic inventiveness and Stephens's great note choices. The latter strolls in and out of scale with nimble pitch variations.
Just like on the album, the beautiful "Autumn Song" closed the session, but this time having the two reedists playing side by side.
High-quality music, engaging performance, and awesome celebration. Congratulations to Eden Ladin!