Eric Revis quartet at the jazz gallery - NYC, jul 27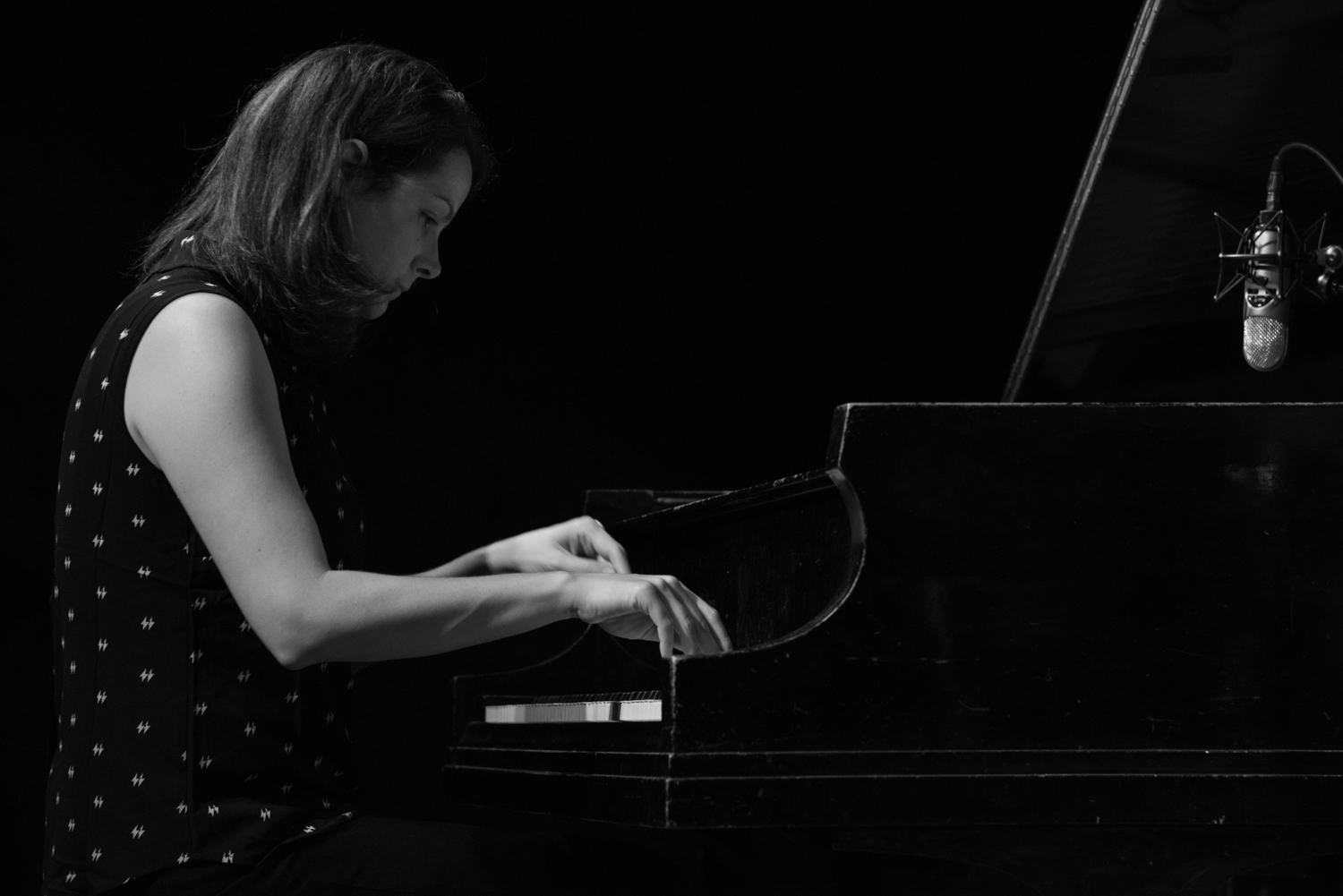 photography by Clara Pereira / text by Filipe Freitas
After "Crowded Solitudes", a commendable album recorded with his trio and released on Clean Feed Records, Eric Revis, a bassist of enormous category, arrived at the Jazz Gallery with his new quartet (they're going to the studio this week) composed of other three creative musicians who are not afraid to break the 'rules' and show their untamed appetite for freedom. They are the sensational Ken Vandermark on tenor saxophone and clarinet, the hyper-inventive Kris Davis on piano (she already had been a member of Revis' trio in the cited album), and the unostentatious Chad Taylor on drums.
They started the performance with a composition from Vandermark, who pulled out a fulgurant improvisation delineated by perspicacious motivic figures and other phrasal contortions. Taylor's powerful-yet-elegant drumming intro, with resort to percussion mallets, already had prepared the road for Revis' swinging bass rides. In turn, Davis adopted an exuberant and unconventional approach to the swing feeling created.
The band proceeds with further explorations where the battles between tension and introspection are constant. The audience was often stunned with the vigorous, and sometimes-abstract dialogues that flew over the groovy patterns laid down by Revis and Taylor.
Davis' brave sense of rhythm, inventiveness, and alertness were quite noticeable. In a couple of tunes, she taped some of the piano strings in order to create a beautiful staccato sound that for seconds made us feel we had a completely different instrument on the bandstage.
As exceptional improvisers, the distinct approaches adopted by the band members clearly work as an advantage in the final product, and it was great to see four innate explorers enjoying their time… exploring…