JUSTICE IS COMPASSION 2017, DEC 14 - JASON KAO HWANG / YONI KRETZMER FIVE
photography by © Clara Pereira / text by Filipe Freitas
Arts For Art's second edition of Justice is Compassion, an extended festival of free jazz, poetry, dance, and art, is running since December 7th and only stops on January 12th. The event takes place at the Abrazo Interno Gallery, Clemente Center, located on Manhattan's lower east side.
On Thursday, December 14th, we had the opportunity to attend two of the habitual three daily sets.
JASON KAO HWANG HUMAN RITES TRIO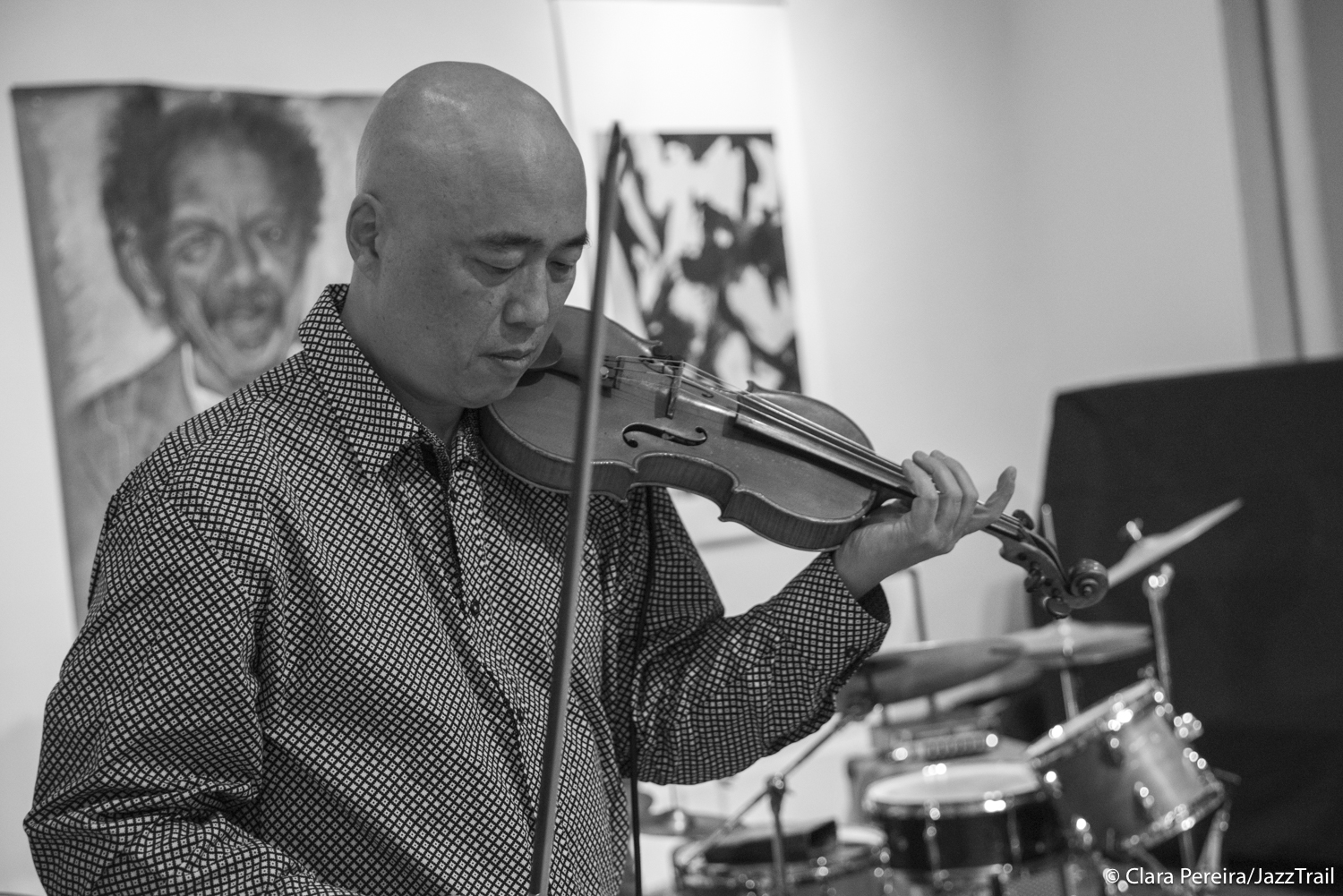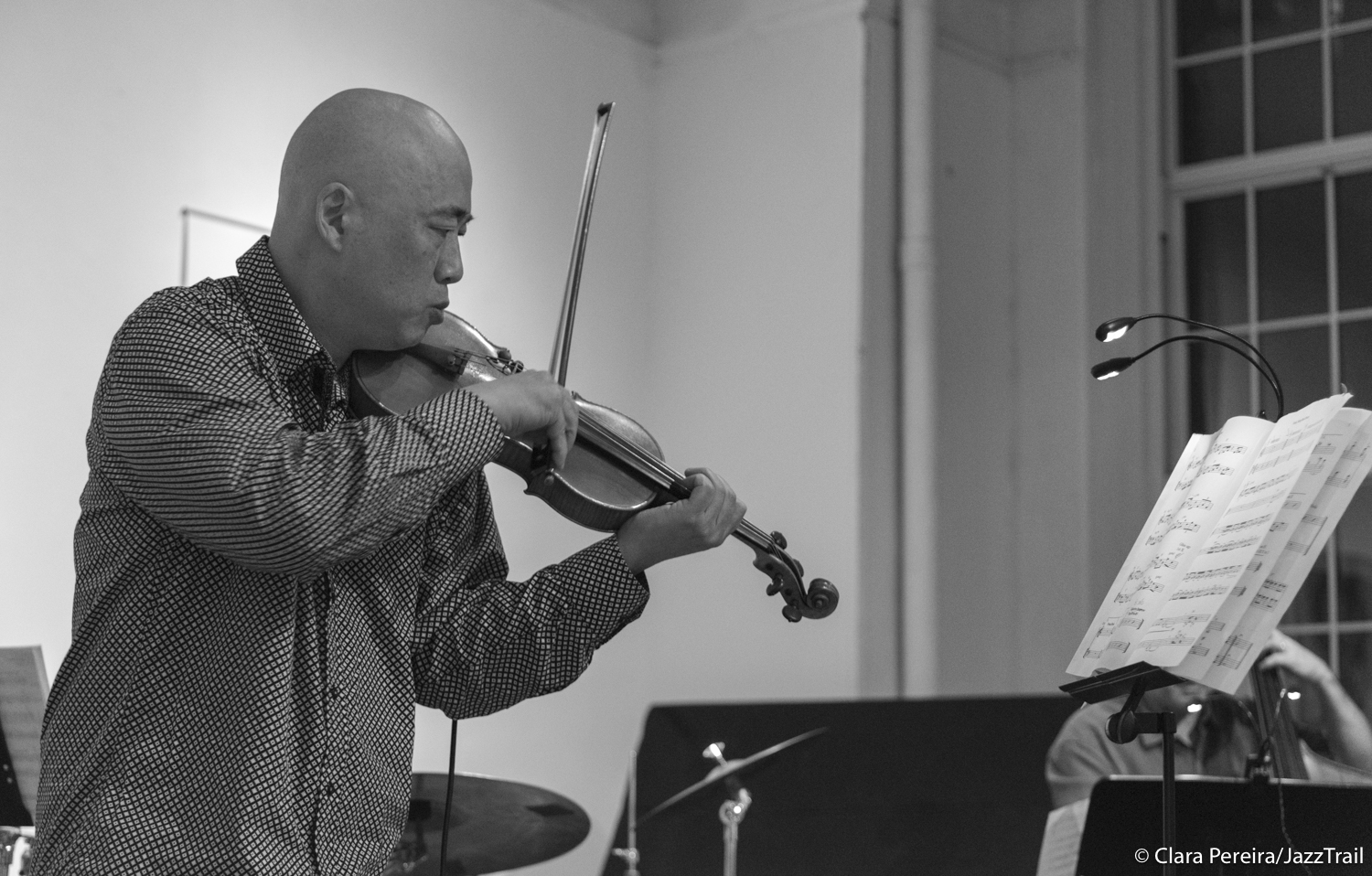 Violinist Jason Kao Hwang, who released a great album this year entitled Sing House, led his Human Rites Trio with a unique sense of musicality. Blending classical progressions, free improvisation, and eastern melodies, he put a lot of work and effort into this music, having two super-inspired associates on his side, the stalwart bassist Ken Filiano and the refined drummer Andrew Drury, who brought extra color and rhythm to his compositions.
Widely explorative yet obeying to written themes and well-defined structures, Hwang's music acquired different shapes with occasional swinging passages of rambunctious nature, transitory rock stunts imbued with a bluesy feel, delicate contemplation originated in the melodious strumming of the violin, modern classical chamber work adorned with percussive insight, and engrossing individual moments of technical precision where the artists showed their creative voices.
Charismatic and efficient at all times, the trio also revealed a special chemistry while playing, a sensation that was positively transmitted to the audience.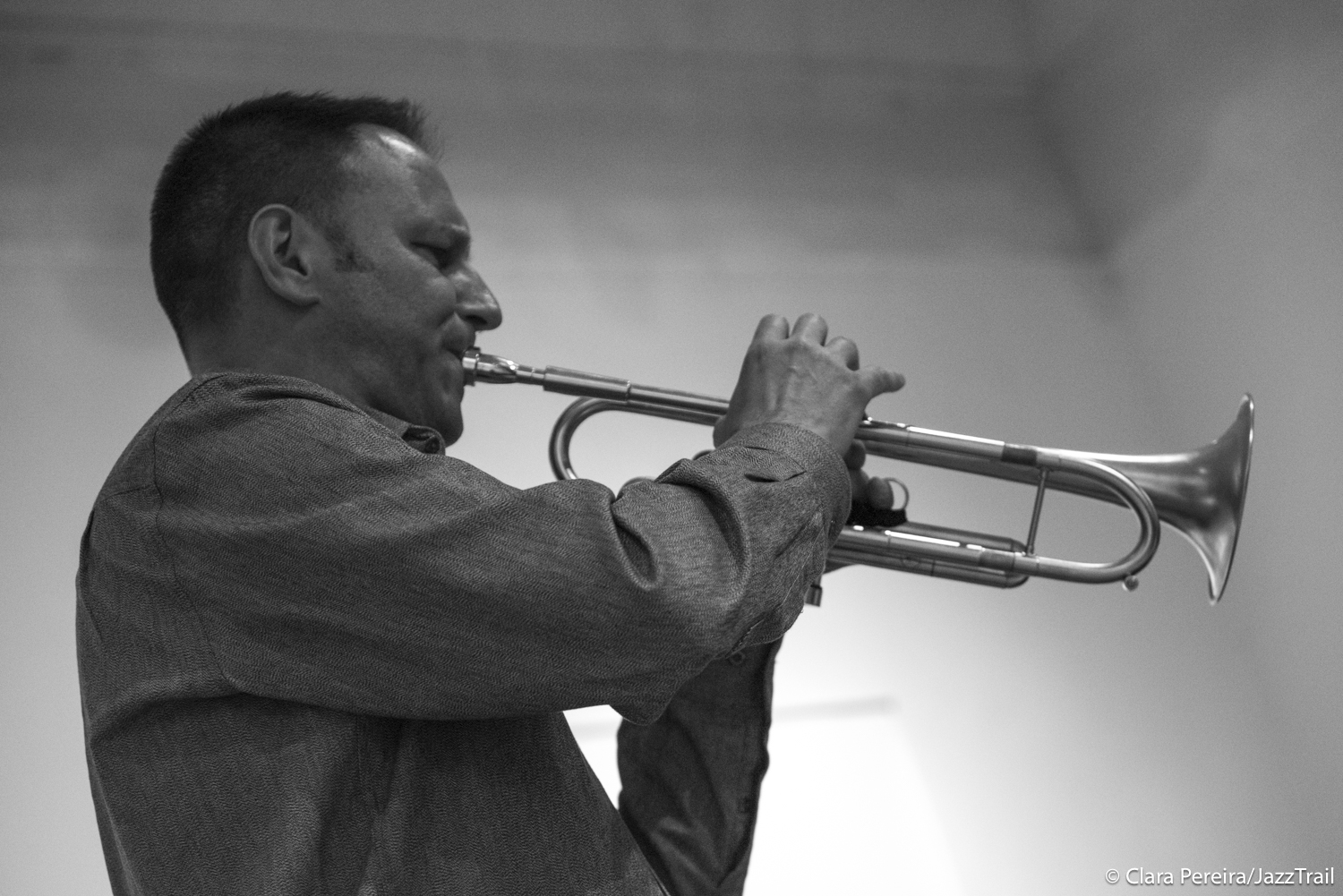 Jerusalem-born, NY-based saxophonist Yoni Kretzmer filled the room with mesmerizing sonorities, following the same arresting philosophy that got him so many accolades with the release of his latest album, Five. Impeccably arranged and structured, the tunes reached a magnetic force through the aesthetic interplay of a synergistic quintet that features Thomas Heberer on trumpet, Steve Swell on trombone, Max Johnson on bass, and Juan Pablo Carletti on drums (replacing Tomas Fujiwara, who had been previously announced for this gig).
The powerful stimulus created by the three-horn frontline was immediately noticeable when the first piece, "November 15", started to be heard, gradually raising the temperature from hot to scalding through sinuous polyphony, cacophonous liberations, sublime unisons, and a panoply of extended techniques, including air noises, overtones, multiphonics, and growls.
Kretzmer is an eloquent improviser whose robust, catchy phrases really make the difference. Swell commonly incurs in sonic blasts, while Heberer has the ability to sound good and 'out', operating attractively on extreme pitches and resorting to a curious nasal intonation.
Following a great groove in 7 put up by Johnson, came a final collage of two distinct pieces: "December 12", supported by dynamic cartoonish riffs, and "Don Cherry", a dedication to the virtuoso trumpet player of the same name, celebrated with three flutes during its first minutes.
An injection of pure energy and one of the best performances I've seen this year.