kurt rosenwinkel and ojm at blue note - NYC, maY 18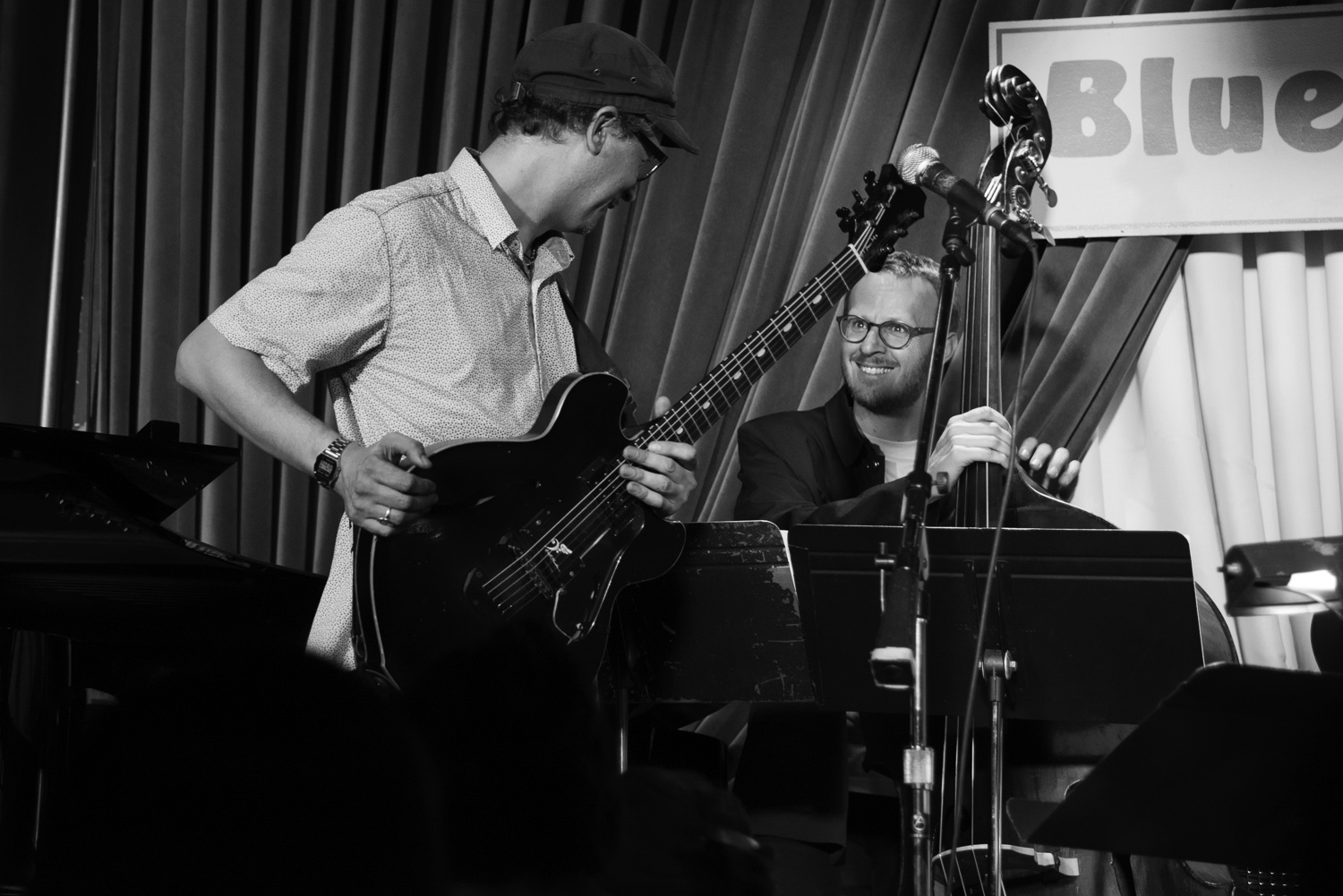 photography by Clara Pereira / text by Filipe Freitas
Kurt Rosenwinkel, one of the most venerated jazz guitarists of our times, has been knocking me out with adventurous sonorous journeys provided through albums such as "Next Step", "Heartcore", "Deep Song", and "Star of Jupiter", just to name some of my favorites.
From May 17 through 22, he performed original tunes at the Blue Note with the Portuguese big band, OJM (Orquestra Jazz de Matosinhos), with which he recorded an album in 2010 entitled 'Our Secret World'.
Rosenwinkel's deep emotional sound could be heard throughout his exceptional improvisations, always full of magnetism and resolution.
The orchestra, boosted by the arrangements of its leaders - Carlos Azevedo and Pedro Guedes, was competent enough.
Kurt's most emblematic tunes such as 'Our Secret World' and 'Zhivago' were the highlights, in a terrific night of seductive jazz.