Liberty Ellman at cornelia st. cafe - nyc, sep 17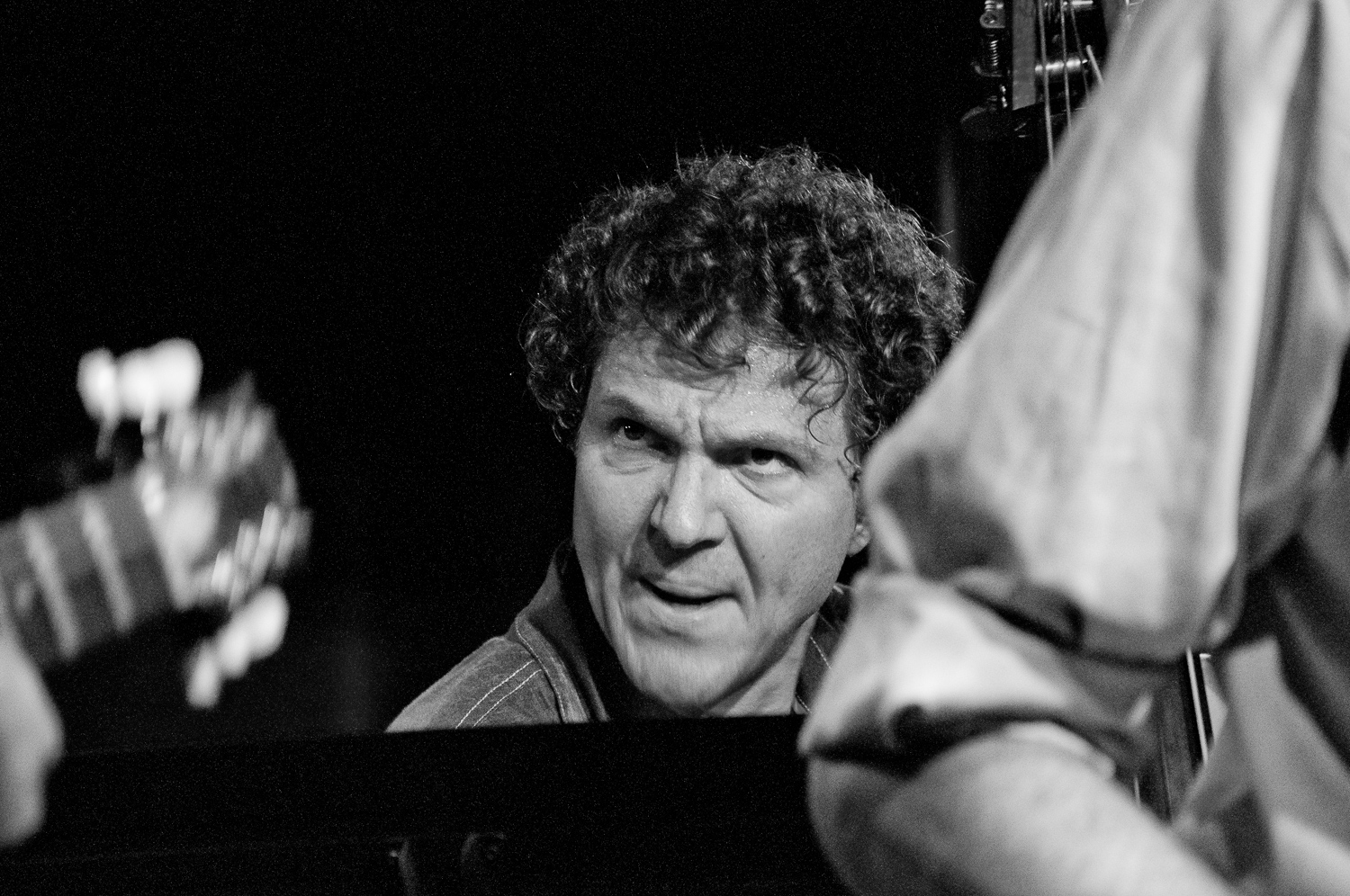 photography by Clara Pereira / text by Filipe Freitas
The tunes of 'Radiate', the latest album from the peculiar guitarist, Liberty Ellman, were played one after another with as much energy as accuracy.
Mr. Ellman, who collaborated with Henry Threadgill during several years, doesn't hide some natural influences but also puts a voice of his own in the adroit compositions.
The mood quickly shifts from mysterious to freewheeling, as well as from quietly atmospheric to rambunctious, thanks to the enigmatic harmonies of Mr. Ellman, a tight reciprocation between the bass of Stephan Crump and the drums of Damion Reid, the exquisite melodic lines of Jonathan Finlayson on the trumpet, and the infectious and elliptical bursts that were expelled by Steve Lehman's alto saxophone.
From the sextet that recorded the album, only Jose Davila, the tuba player, was absent.
Seductive syncopations, polyphonic counterpoints, and carefree vibes arose effortlessly from the committed quintet, radiating the same vitality present in the record.