nick finzer sextet at smalls jazz club - nyc, mar 22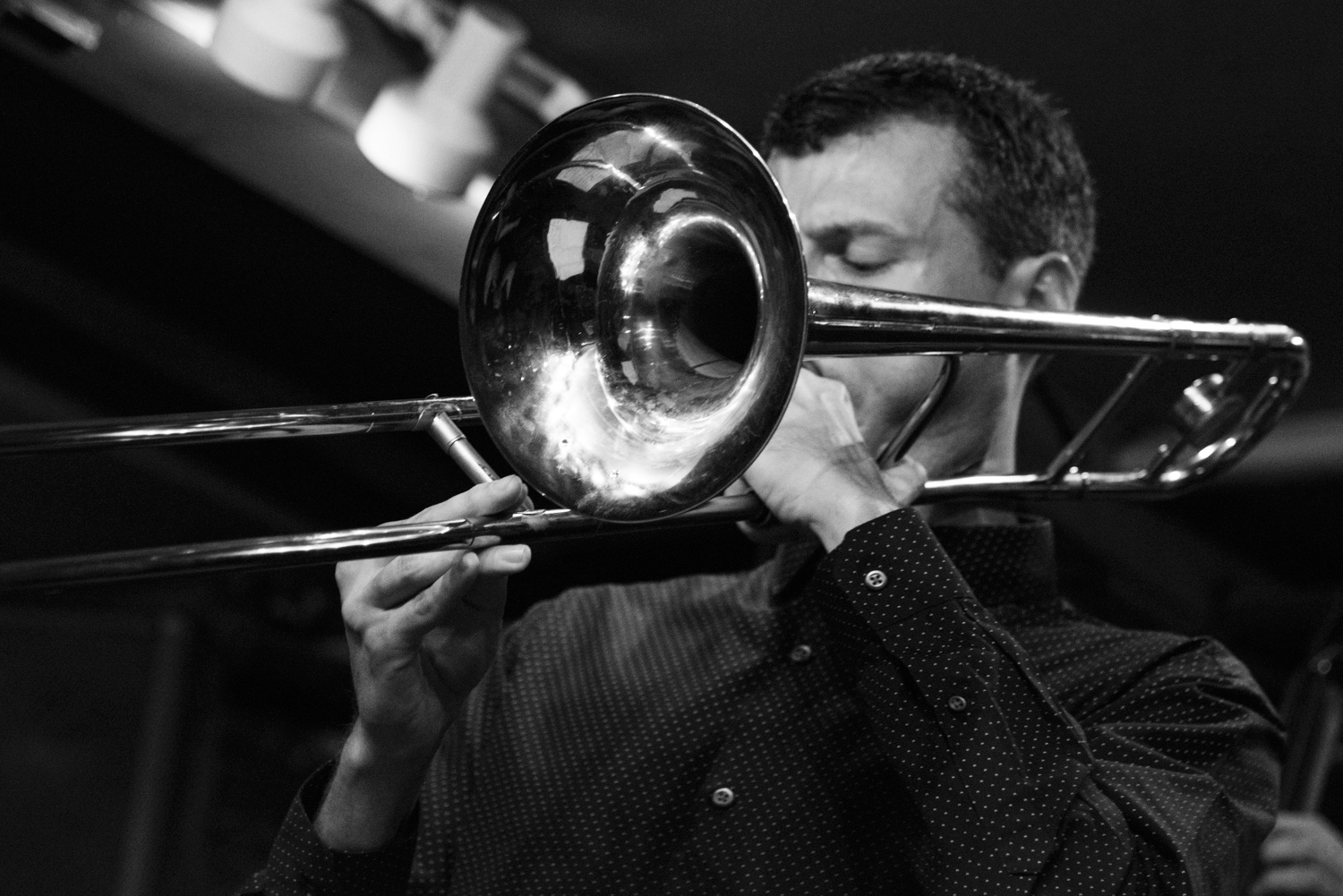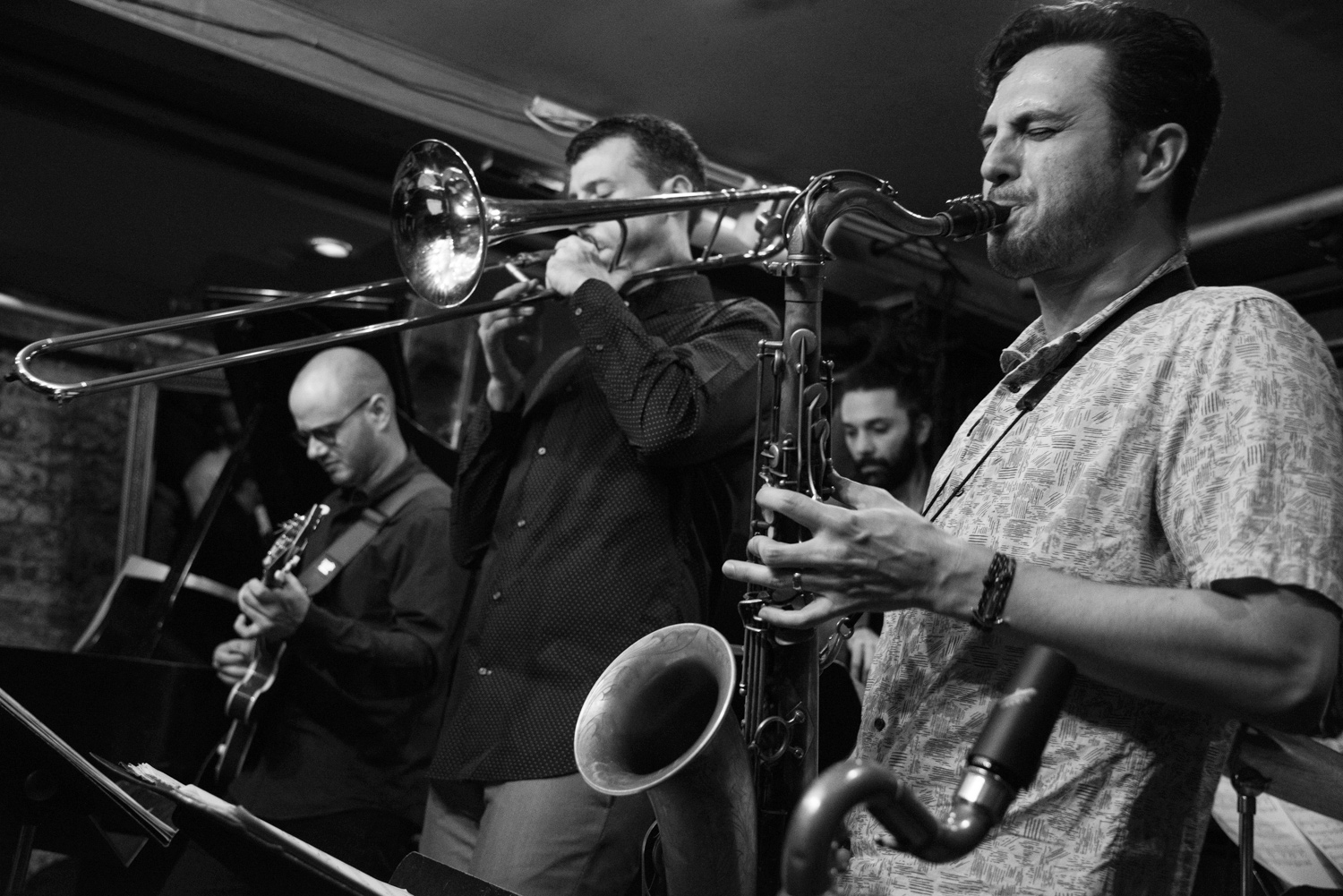 photography by Clara Pereira / text by Filipe Freitas
JazzTrail was at Smalls to rejoice with Nick Finzer Sextet. The NY-based trombonist/composer was celebrating the release of his third album of originals, Hear & Now, which came out a month ago on Outside in Music label.
Apart from pianist Chris Ziemba and bassist Or Bareket who filled in for Glenn Zaleski and Dave Baron, respectively, the musicians convened for the gig were the same ones who played in the recording: Lucas Pino on tenor saxophone, Alex Wintz on guitar, and Jimmy MacBride on drums.
They opened by letting loose all the expansiveness and post-bop eloquence of "We The People", which is also the first tune on the album and an irrecusable invitation for the ample harmonic sophistication and articulated language of the band members.
The gracefully swinging "Dance of the Persistence" preceded "The Silent One", which started with a trombone intro imbued of wide pitch range and continued with great improvisations over an aura that combines spiritual and semi-dark vibes. Pino delivered an effusive solo that stands somewhere between Coltrane and David Murray.
According to the bandleader, "Lullaby for an Old Friend" is about friendship and loss. Yet, the sad melody of the ballad also celebrates life. The sextet sounded gently harmonious as the topic required.
Ellington's beautiful "Single Petal of a Rose" was arranged for three trombones and two bass clarinets. Thus, Finzer summoned three guests to the bandstand while Pino switched from saxophone to bass clarinet. Ziemba's lyricism and crisp intervals were noticeable.
The set ended with "The Race to the Bottom", an uptempo hard-boppish piece that brought to mind Freddie Hubbard, J.J. Johnson, and Hank Mobley. While Pino and Wintz relied on motivic formulas, Finzer showed how expeditious his language is. MacBride's fetching drum solo added even more flavor to the recipe.
Everyone in the packed room was positively energized by the joy and verve of the Nick Finzer Sextet.