noah preminger quartet at smalls jazz club, nyc, apr 7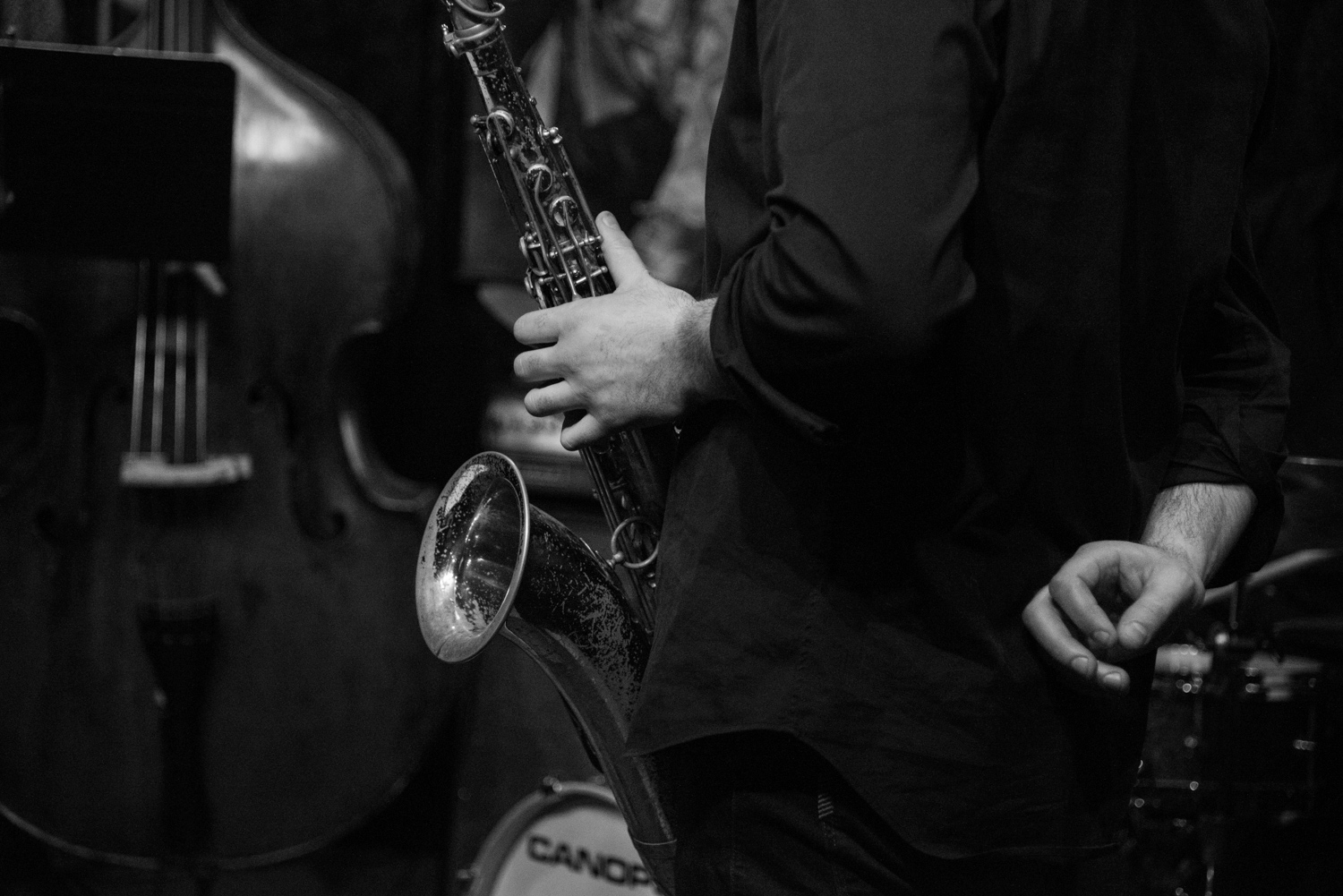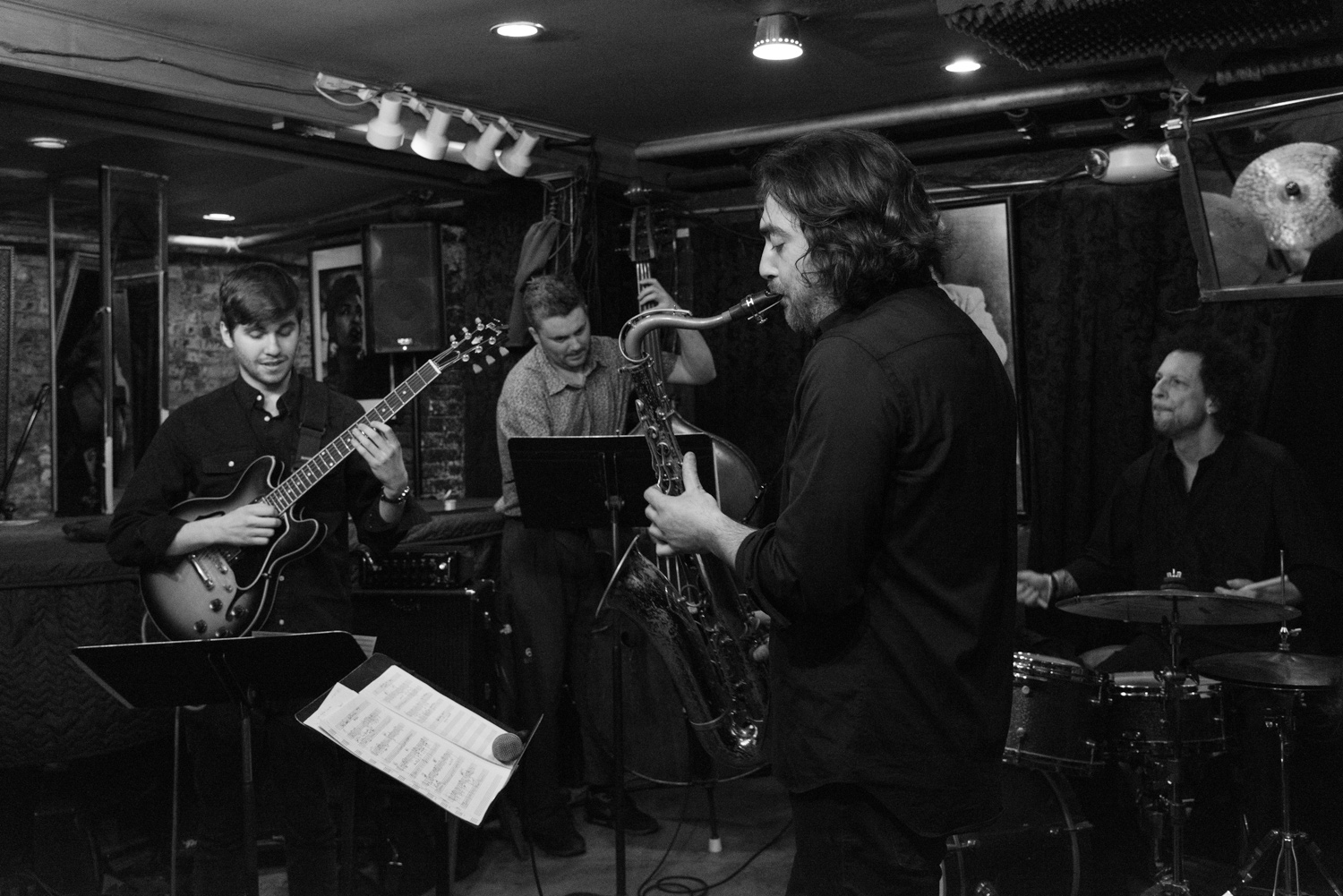 photography by Clara Pereira / text by Filipe Freitas
The technically developed tenor saxophonist Noah Preminger performed a couple of nights at Smalls Jazz Club in NYC. The double occasion served to celebrate the release of his musical protest album Meditations on Freedom, which deliberately aims at America's current political situation.
JazzTrail was there on Friday, April 7, for the second set, and found Preminger displaying his vibrant phrasing and uplifting timbre in the company of his quartet composed of Max Light on guitar (replacing trumpeter Jason Palmer), Kim Cass on bass, and Ian Froman on drums.
The set started with tones of blue with "Trouble in Mind", followed by the swinging uptempo "Hard Time Killin' Floor Blues", two Delta blues adapted to the current times and taken from the last year's album Dark Was the Night, Cold Was the Ground.
From the latest work, "Mother Earth" brought us Cass's resolute bass intro before settling on a dynamic groove that finds a perfect balance in Froman's rockish pulse. The bandleader 'protested' in concordance through extended runs and resolute melodic statements while Light's guitar carried a little bit of Rosenwinkel in its sound and effect.
Before "Women's March", an intrepid piece that straddles modern avant-garde jazz and hectic old swing contours, the band got back to the previous recording to retrieve "Future Blues" by the pioneering bluesman Willie Brown.
The concert ended with another rendition of a traditional blues entitled "I Shall Not Be Moved" by Mississippi John Hurt.
Despite the noisy atmosphere of the room, it was fun to listen to the quartet. I only wished they had performed more songs of the new album, which they probably did in the first set.
Like Little Milton and Gary Moore used to sing: 'the blues is alright', though!