PATRICK ZIMMERLI QUARTET at KAUFMAN MUSIC CENTER, nyc, APR 14
photography by ©Clara Pereira / text by Filipe Freitas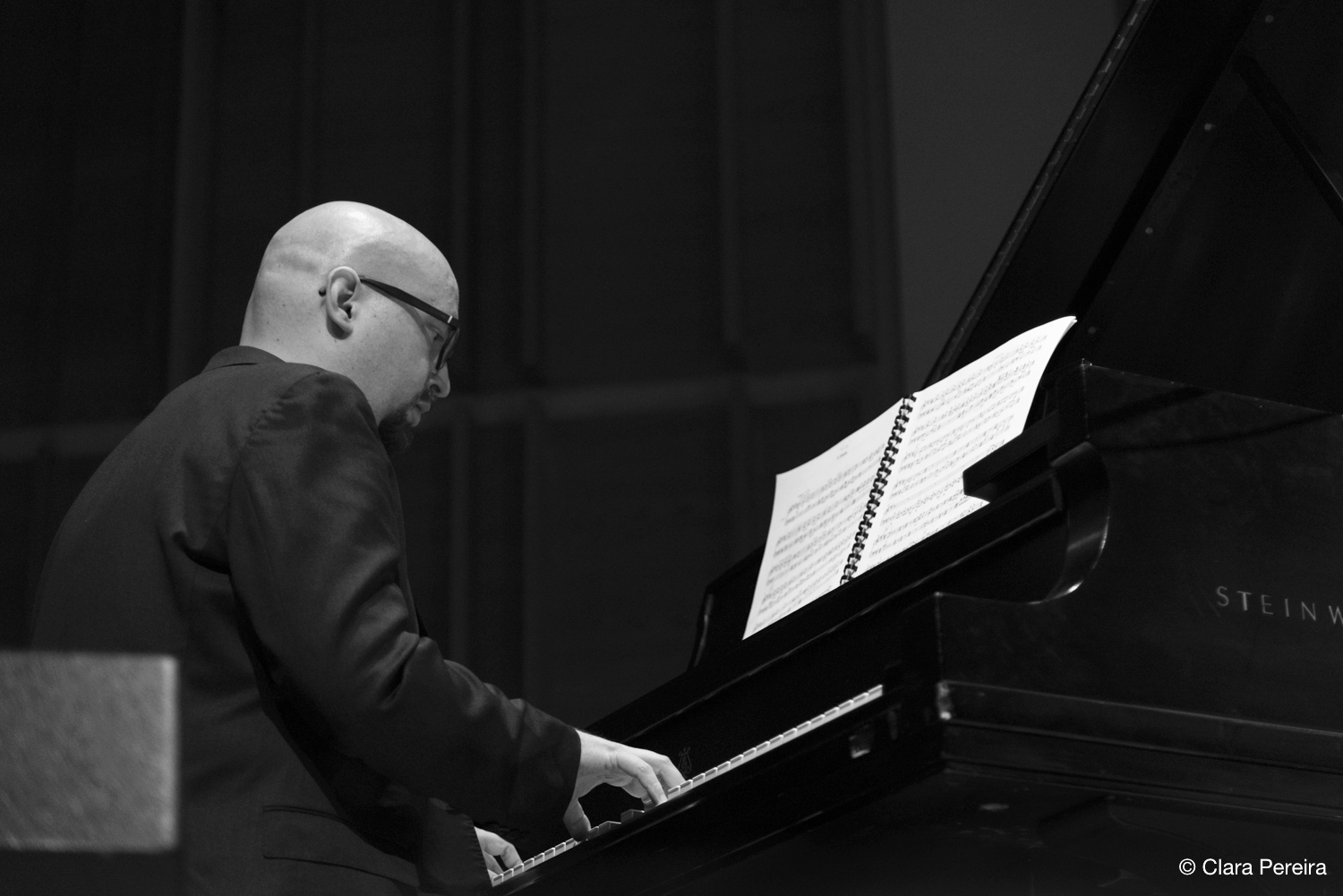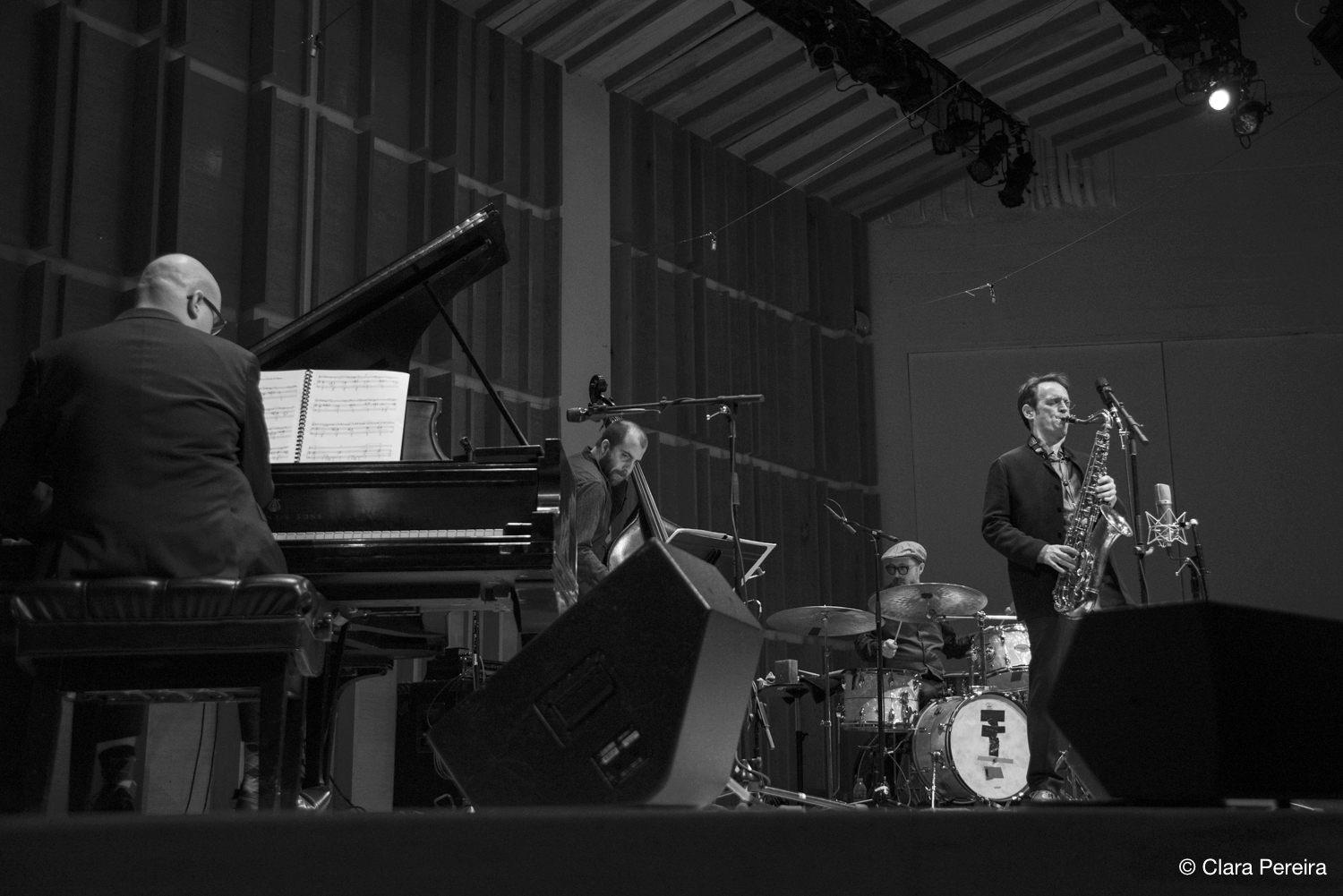 On Saturday, April 14th, Kaufman Music Center's Ecstatic Music Festival, curated by composer Judd Greenstein with Merkin Concert Hall Managing Director Amy Frawley, welcomed saxophonist/composer Patrick Zimmerli and his brilliant quartet - Ethan Iverson on piano, Chris Tordini on acoustic bass, and John Hollenbeck on drums. The occasion served to celebrate the release of Clockworks, a brilliant work commissioned by Chamber Music America and consisting of 11 movements related with scales of time.
The order of the movements was exactly as in the CD, following its logic sequence. Admirable moments arrived with the juxtaposed rhythms of "Pendulum", the dreamy and tense duality of "Waltz Of The Polyrhythmic Palindrome", the timbral resonances of "The Center Of The Clock", the groovy animosity and rhythmic disruptions of "Boogaloo Of The Polyrhythmic Palindrome", and the stirring "Windup", which preceded the concluding "A Scattering Of Stars (Theme)".
The audience was transfixed with the beauty of the melodies and polyrhythms, confirming the success of the album, whose review you can find here.