BEN PEROWSKY/TIM BERNE/DAVID TORN/HANK ROBERTS at THE STONE, nyc, MAR 16
photography by ©Clara Pereira / text by Filipe Freitas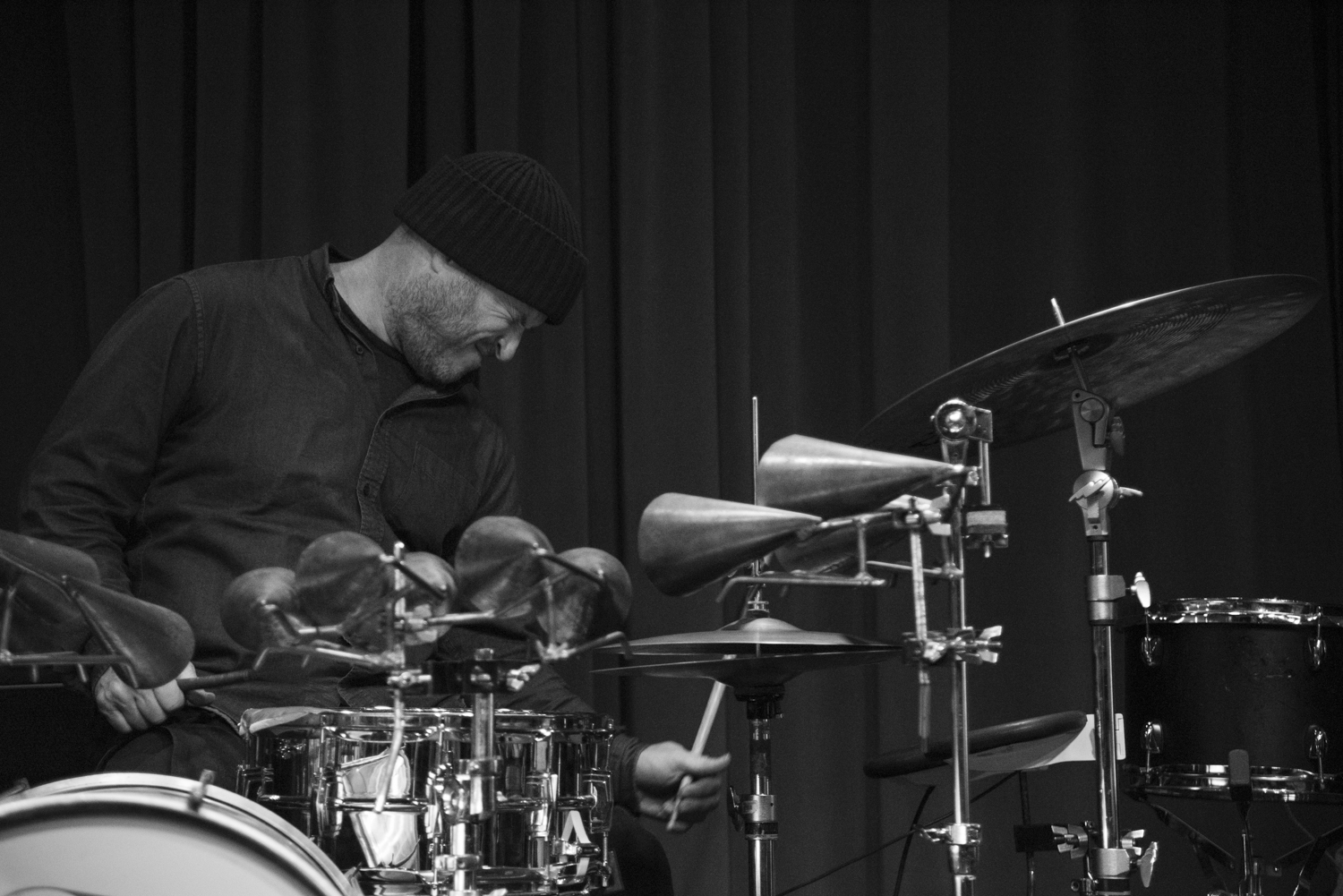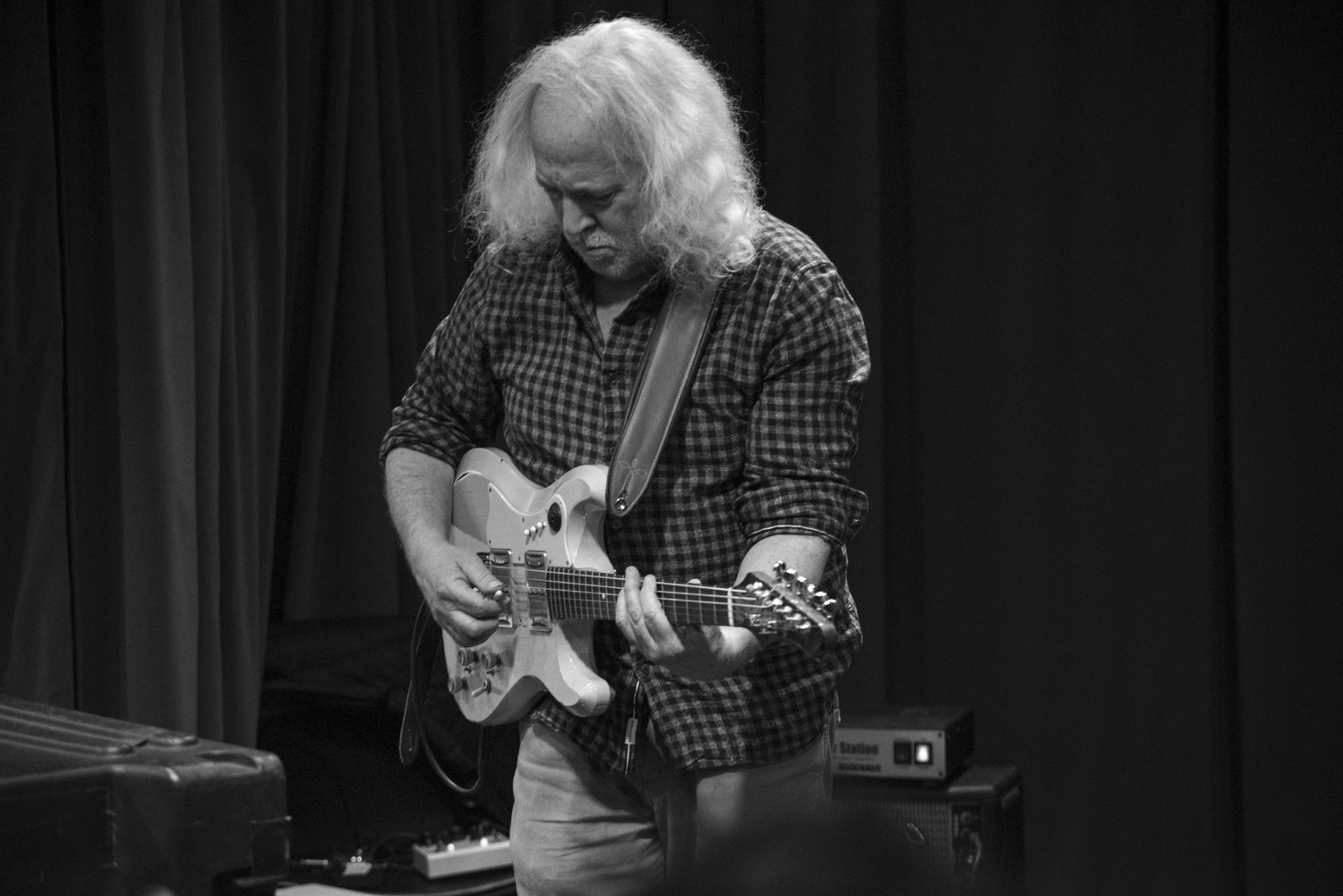 Esteemed American drummer Ben Perowsky is known for his effortless facility in moving between styles, from edgy pop/rock and post-bop to experimental jazz and fusion.
On Friday, March 16th, he embarked on an avant-jazz trip with celebrated experimenters such as saxophonist Tim Berne, guitarist David Torn, and cellist Hank Roberts. The event was part of his local residency at The Stone and took place at its new location, The New School's Glass Box Performance Space, which vibrated for an entire hour with provocative music.
Whether transforming his throbbing rhythmic incursions into rituals or launching sturdy rock-inflected attacks, Perowsky showed creative freedom behind the drum kit.
While sculpting his sound with authority, Berne launched tranquil puffs with the same timbral astonishment as when he incurred in cyclic stunts or frenetic escalations.
Working well together, Torn and Roberts weaved a variety of textures, often employing an articulated pointillism. The guitarist's electronic manipulations and loops were quite stunning, bringing a special taste to well-seasoned plates served up with tart noisy bursts, polyrhythmic rock flows, and flexible atmospheric passages, where his electrifying spasms felt like laments. Roberts, in his turn, was decisive with reverberating cello incisions wrapped in penetrating effects, especially when bowing.
The tensile music of the quartet had stimulating powers and the wide-awake audience expressed gratitude for that.