pharoah sanders / brooklyn raga massive at bric celebrate brooklyn fest, nyc, jun23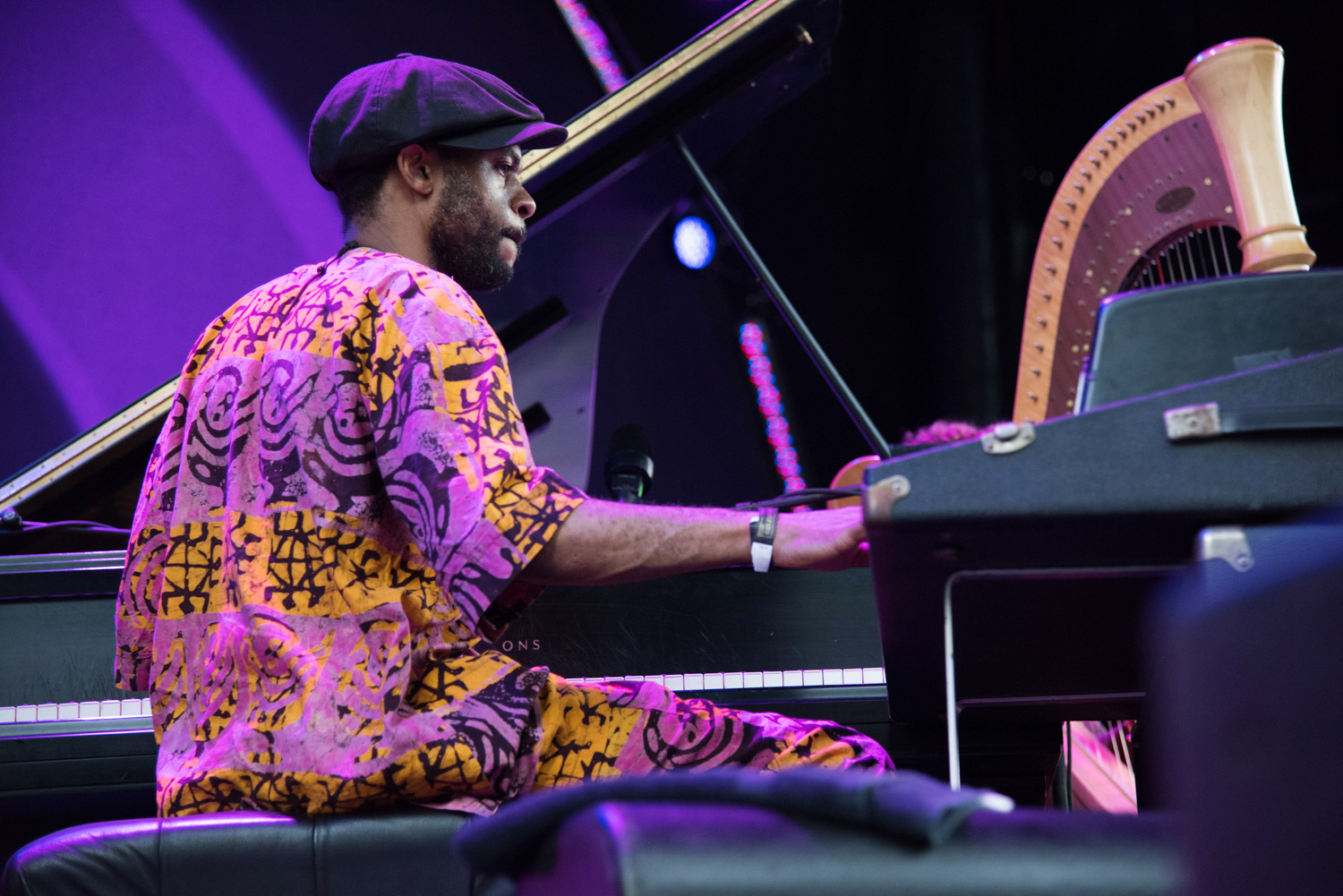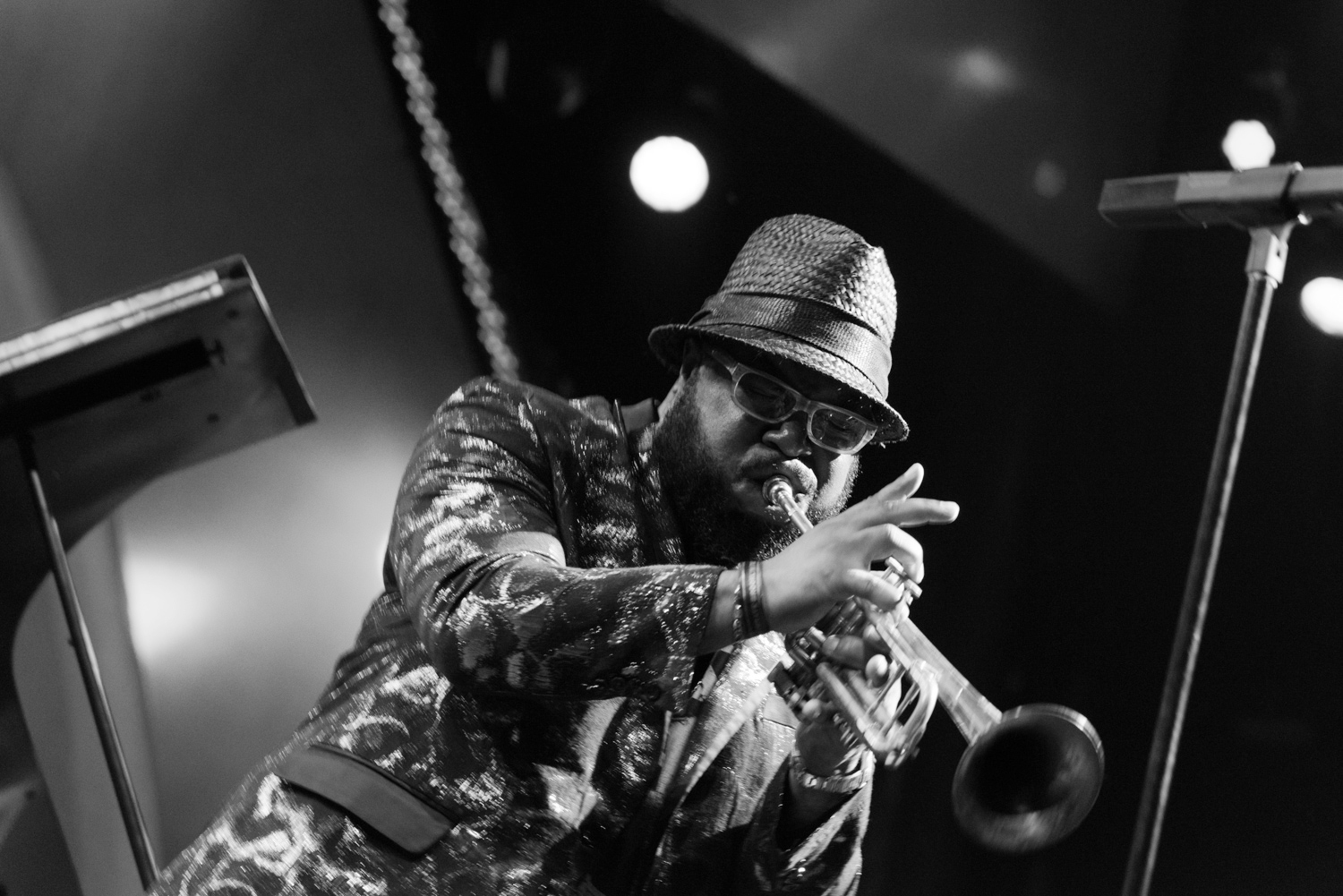 photography by Clara Pereira / text by Filipe Freitas
On Friday, June 23, the BRIC Celebrate Brooklyn! Festival gifted the New Yorkers with a wonderful tribute to one of the most influential saxophonists of all times, John Coltrane.
As usual, the event took place at the Prospect Park Bandshell, and who better than the powerful tenorist Pharoah Sanders to help restore the music, idiosyncrasy, and spirituality of Coltrane?
Mr. Sanders, currently with 74 years old, blew his horn with profound reverence for the Creator, spreading waves of candescent wonderment through the immersive timbre of his tenor. He had such a great fun in the company of his peers, trumpeter Nicholas Payton, pianist William Henderson, bassist Nathaniel Reeves, and drummer Johnathan Blake, and the good disposition was conveyed with a contagious energy.
The point of departure featured a docile textural surface created by bowed bass, piano modal changes with nimble sweeps, and percussive maneuvers with mallets for a wet sound. After a while, Sanders blows two powerful polyphonic syllables only, before starting to dance with a smile on his face, encouraging the attendees to do the same. Emphatic vibes involved the place and everyone felt energized and blessed with the inspired sounds of the band.
Even opting for shorter solos, the saxophonist filled my soul with sound. He could have played one single note during the whole concert and it would be still amazing because it's not what he plays but rather how profound he plays. It comes from the bottom of his soul.
The repertoire for this night included heavenly prayers in the form of modal odysseys like the illuminated "The Creator Has a Master Plan", the buoyant "You've Got To Have Freedom", and the gospel-inflected "Greetings to Idris", and also the worldly known ballad "The Greatest Love of All".
The concert ended with a danceable African pulse that celebrates Sanders' love for God and his joy of life and music. The audience was simply delighted and... enlightened.
Opening for Sanders, we had the Brooklyn Raga Massive, a 10-piece collective rooted in Indian classical music whose members include drummer/percussionist Sameer Gupta (musical director), pianist Marc Cary, flutist Jay Gandhi, violinists Arun Ramamurthy and Trina Basu, cellist Amali Premawardhana, citar player Neel Murgai, harpist Brandee Younger, saxophonist Pawan Benjamin, and bassist Michael Gam.
Their Coltrane Raga tribute started with a nice and soft rendition of "Blue Nile", a minor blues by Alice Coltrane, whose music was awakened once again with the triumphant "Ptah The El Daoud", featuring Nicholas Payton as a guest soloist.
Celebrated tunes by John Coltrane like "Alabama" and "Africa", here enhanced by Cary's nimble and groovy piano sweeps, set the right mood and prepared the audience for what came next.