ricardo grilli quartet at the blue note, nyc, jul 1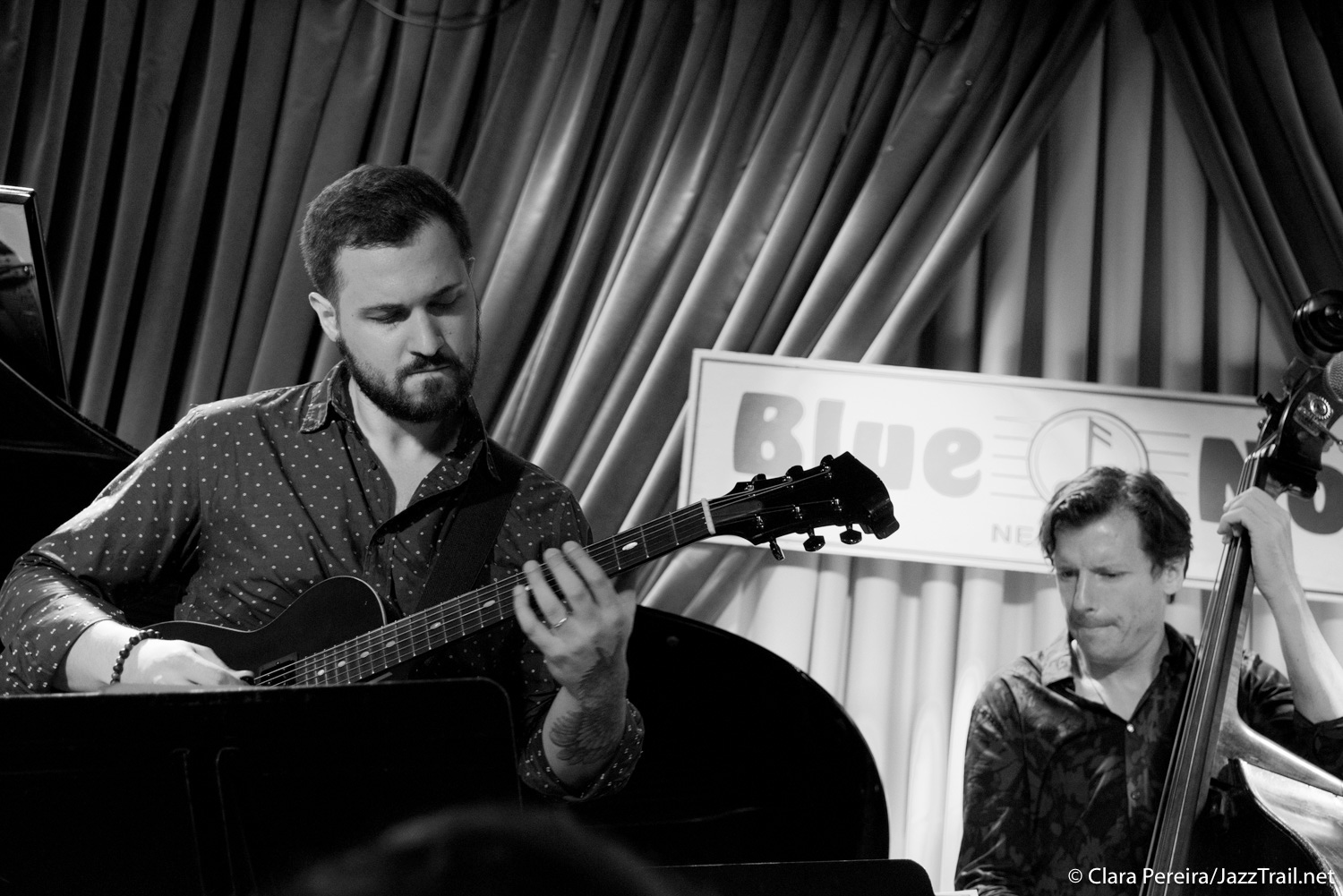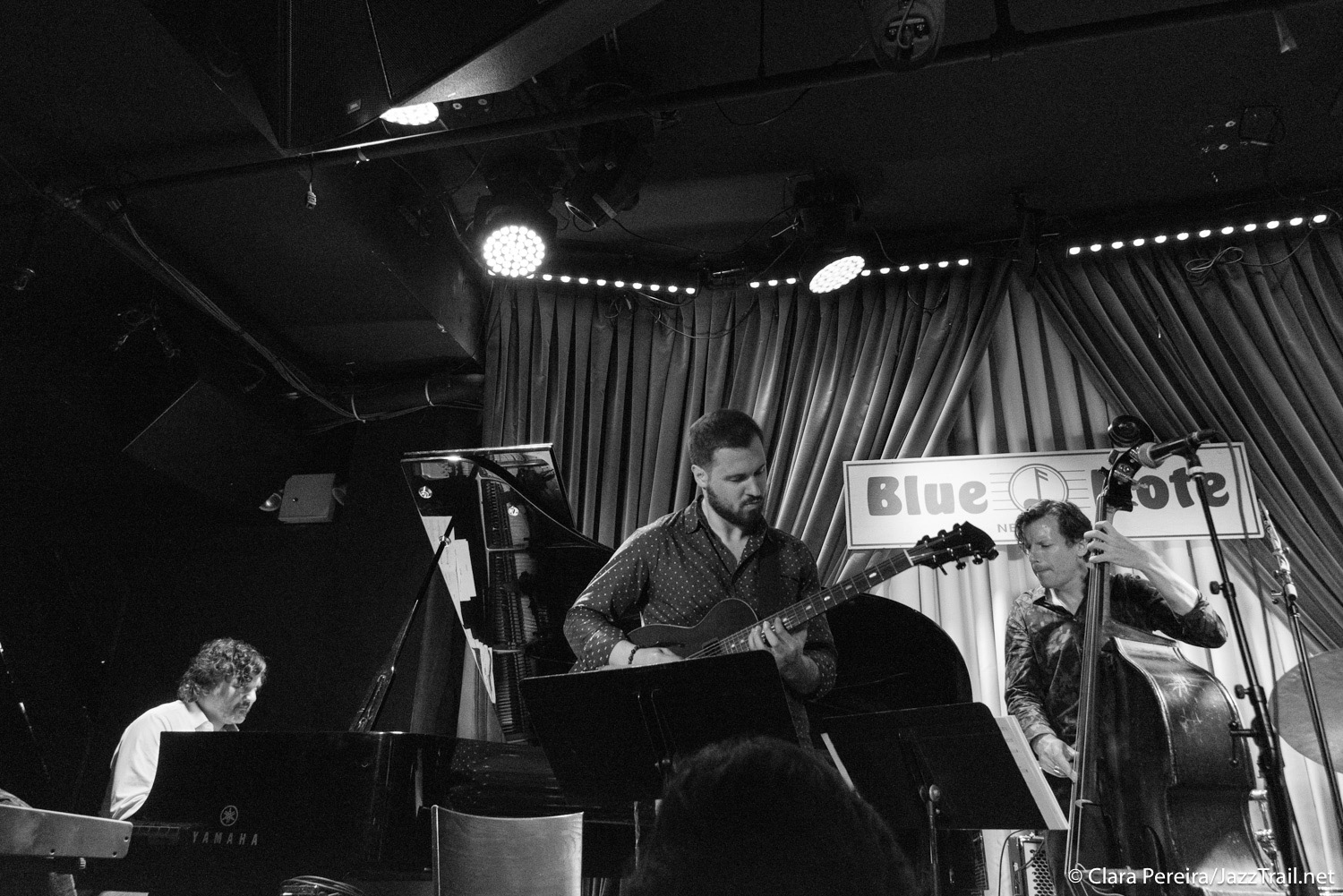 photography by Clara Pereira / text by Filipe Freitas
Ricardo Grilli, a confident Brazilian guitarist based in New York, stepped on The Blue Note's bandstand on Friday, July 1st, to perform a late night set, which was filled not only with tunes from his latest album entitled 1954, but also with some older and new material.
His peers on that night were Jon Cowherd on piano, Matt Penman on contrabass, and Kendrick Scott on drums.
The quartet kicked in with "Lunático", an on-the-loose brand new composition that flows with delicate tones before embracing a samba-like rhythm that leads to the finale.
"Coyote" was another new piece evincing a strong Brazilian influence. Surrounded by warm bossa nova rhythms and colorful harmonic textures, this tune featured bright solos by Penman and the bandleader.
Drawing from 1954, Grilli enclosed "Artcturus", which featured guitar cascades and Scott's syncopated thump by the end, the more restrained "Breathe", the hard-swinging "Pulse", the vamp-based "Vertigo", and finished with the crunchy vibrations of "Far Away Shores".
A special moment came up when he dedicated a heartfelt ballad with a cool, somewhat ethereal pop vibe to his wife, who was celebrating her birthday and for whom this song was written for.
The audience reacted well to Grilli's music whose jazz style gains a broader dimension with the addition of eclectic elements.