Syrian american medical society Benefit Concert at saint peter's churh - NYC, Nov 29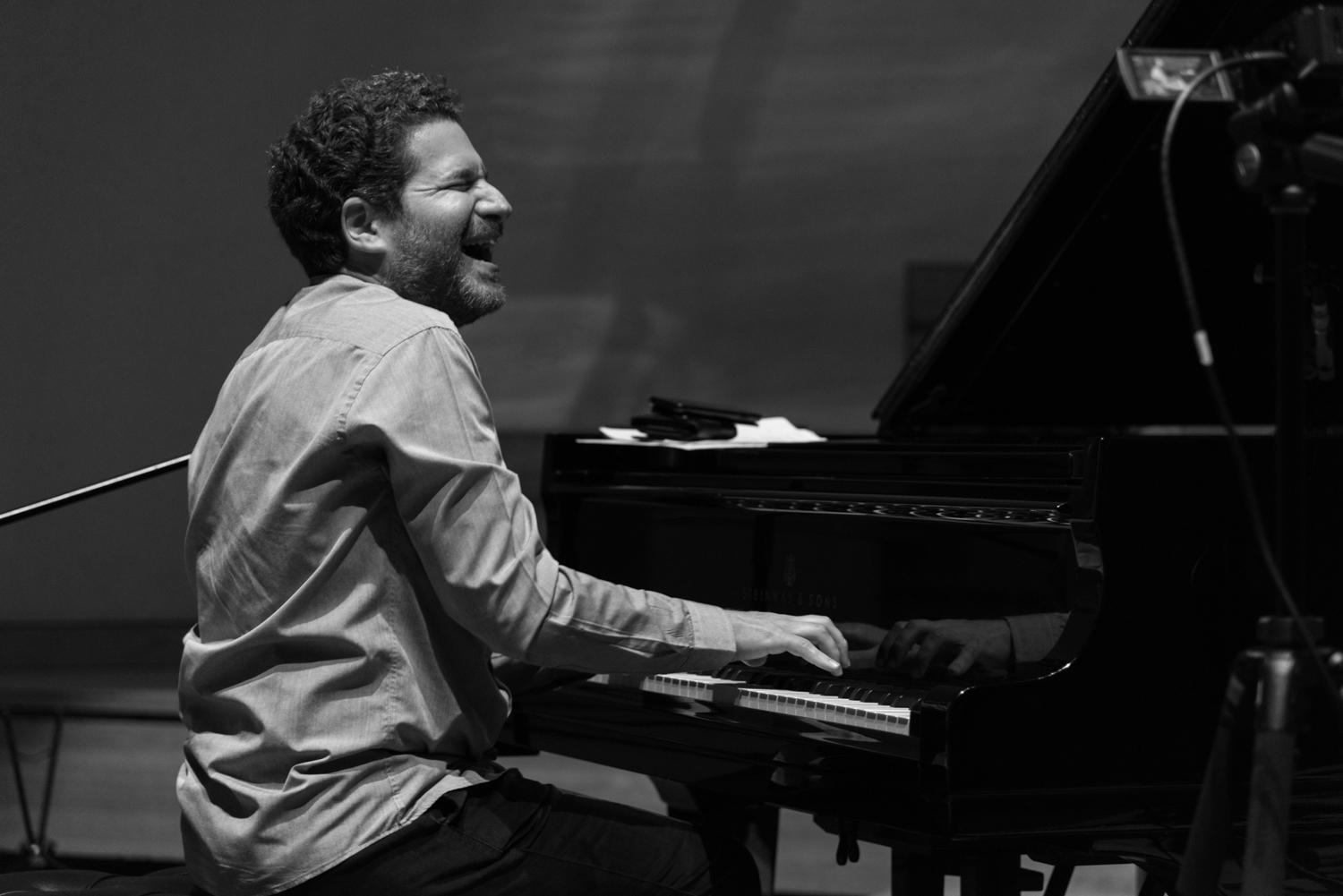 photography by Clara Pereira / text by Filipe Freitas
The spacious Saint Peter's Church in Manhattan worked as the stage for a jazz/world music concert whose goal was to raise funds to benefit people in Syria through the SAMS – Syrian American Medical Society Foundation, a nonpolitical, nonprofit medical relief organization established in 2007. SAMS treated over 2.6 million Syrians in 2015.
Collected funds are going to the Nawa Hospital in Dera'a, a crucial aid center that has been facing bombing attacks.
The concert title, "… And He Will Be Our Brother", was taken from a letter written by the 6-year-old Alex to President Barack Obama, asking him to welcome Omran Daqneesh, a 5-year-old Syrian boy from Aleppo.
The musical organization was entrusted to the stimulating Brazilian percussionist Rogerio Boccato who did a great job in gathering respected elements of today's jazz.
The event opened with a South American trio that included Boccato, his fellow countryman Vitor Gonçalves on accordion, and the Mexican singer Magos Herrera. Exploring different rhythms, they delighted the audience with a Brazilian 'chorinho' and Violeta Parra's "Gracias a la Vida", the latter with the participation of the Colombian harpist Edmar Castañeda, who later on offered us a marvelous musical prayer entitled "Jesus of Nazareth". What a blessed lyricism he got!
Boccato and Gonçalves remained onstage to join a fantastic sextet with Kevin Hays on piano, Gregoire Maret on harmonica, Matt Clohesy on bass, and the veteran Jeff 'Tain' Watts on drums. They played a powerful tune by Milton Nascimento.
After the duo Hays-Maret has performed Guinga's "Senhorinha", a truly emotional moment, saxophonist John Ellis brought extra color to the sextet, together with the celestial voices of the Asaran Earth Trio. They engaged in a soulful interpretation of Watts' "May 15, 2011", a beautiful song from his 2015 album Blue Vol. 1.
The concert ended after a weeping song performed by The Asaran Trio and one last tune, sang in Portuguese, in which all the 12 invited musicians contributed with their creativity.
To help with a donation, please text 'Nawa' to 41444.
For more information about the SMAS organization, visit www.smas-usa.net
Keep spreading the love!