STEPH RICHARDS QUARTET at THE OWL MUSIC PARLOR, BROOKLYN, nyc, AUG 1
photography by ©Clara Pereira / text by Filipe Freitas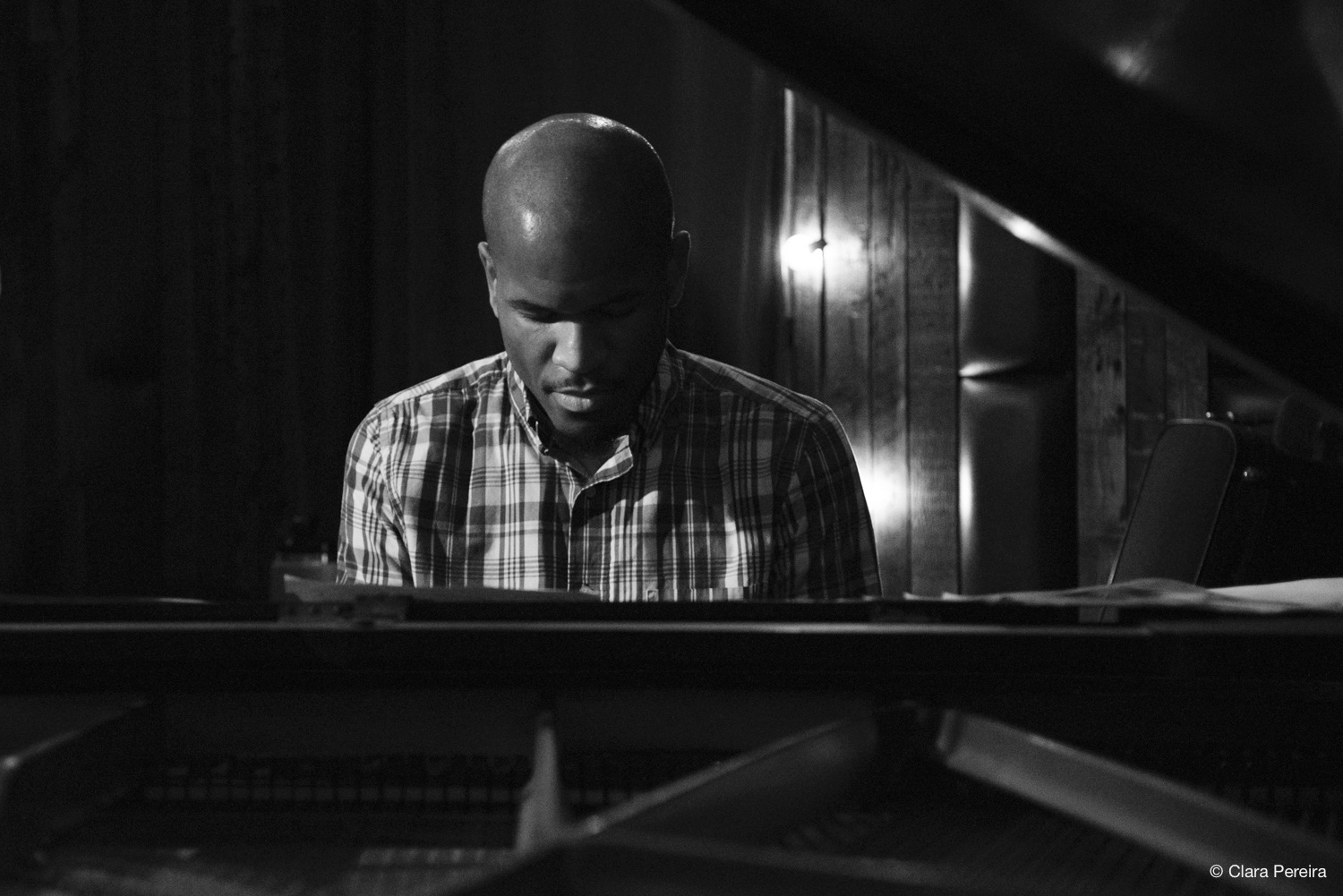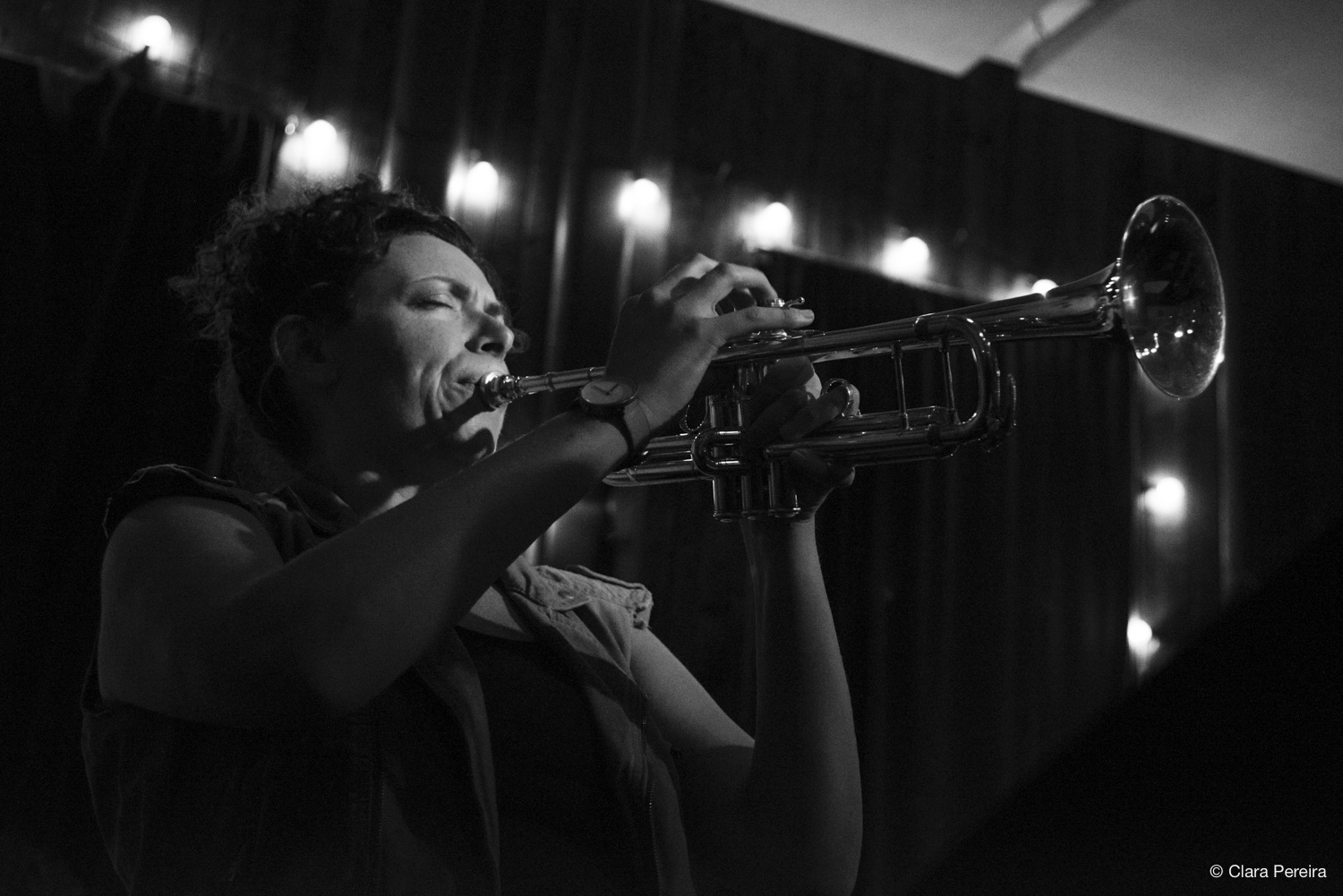 Rising star trumpeter/composer Steph Richards took her new quartet - featuring Joshua White on piano, Stomu Takeishi on electric bass, and Gerald Cleaver on drums - to the charismatic The Owl Music Parlor in Brooklyn. The event occurred one day prior to the recording of their debut album.
Five shiny new compositions echoed throughout the space, hinged on a series of ever-shaping passages whose stylistic range includes experimental jazz, free funk, and avant rock. "Hercules" was a blasting start, with Takeishi manipulating frolicsome loops and flanger-like effects on the pedal and hitting the bass strings with a metallic object for further sound exploration. After White's treatment of marvelous (dis)harmonies and textural frictions, Takeishi's raucous strumming formed a sonically polluted cloud that invaded the room. Cleaver stuck to funk-based routines, momentarily adorned with cross-sticking artistry, and by the end, it was Richards' mercurial solo that caused an electric crescendo to happen, sparking off a danceable indie-rock vibe.
The following piece, "Pyrex", boasted a descendant bass movement evocative of Led Zeppelin's "Dazed and Confused" before deflecting into experimental funk. Standing out in their respective solos, White and Richards embarked on a roller coaster of staccatos and fluid angularities, delivering again on "Moutons", where muted flugelhorn lines join the clever string manipulation of the pianist.
The group's infectious energy spread unconditionally, yet "October" let the audience breathe a bit more through a combination of brushed drumming, ominous bass lines, low-pitched flugel articulations and air sounds, and dreamy piano playing. The stimulation came back in big for one last piece, "Black and White", a fun exertion populated by funky beats, chaotic vortexes, and outside improvs bolstered by extended techniques.
The powerful ensemble succeeded in keeping the intensity up throughout the whole concert. A great release is expected.