STEPHAN CRUMP'S ROSETTA TRIO at BIRDLAND THEATER, nyc, MAY 3
photography by ©Clara Pereira / text by Filipe Freitas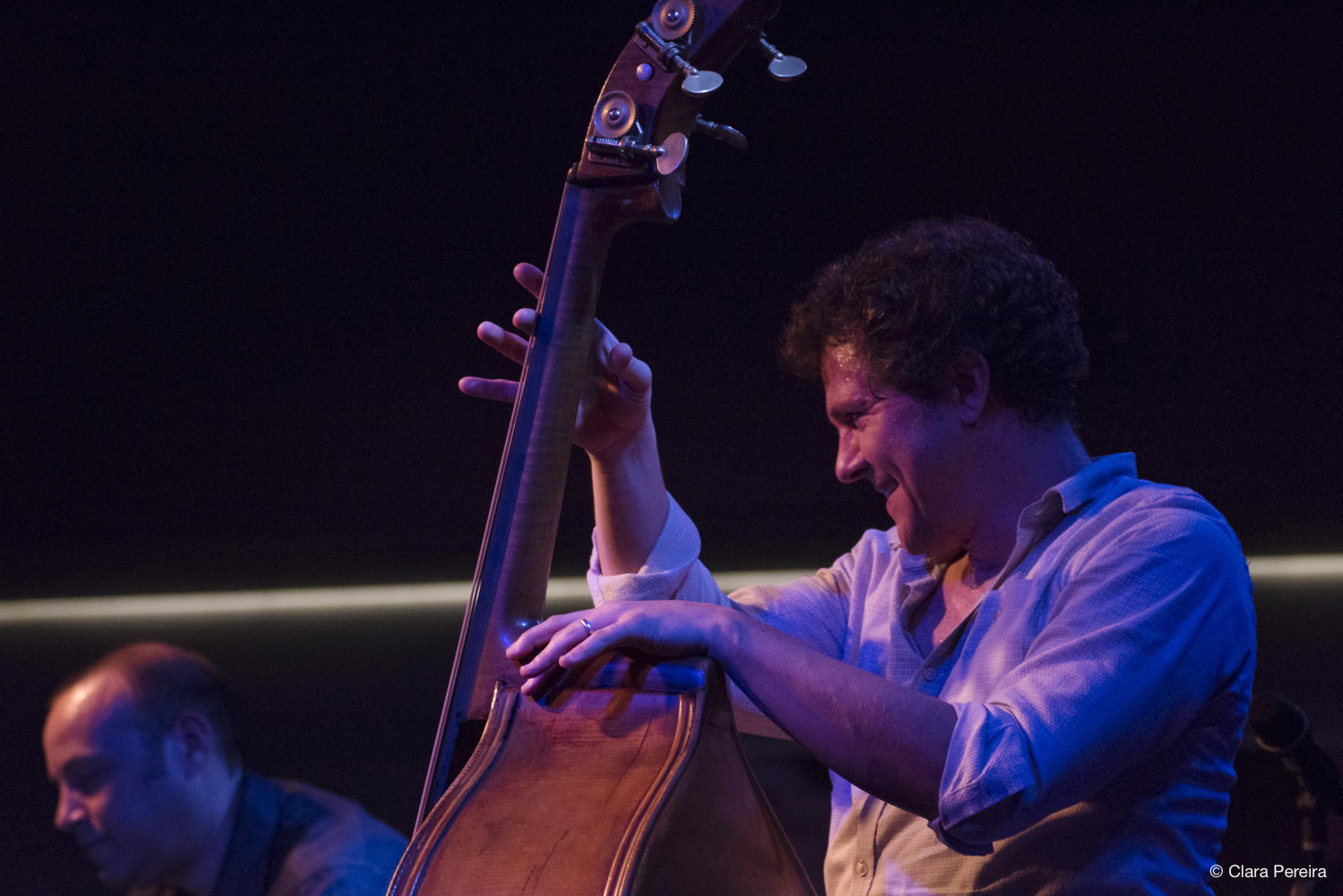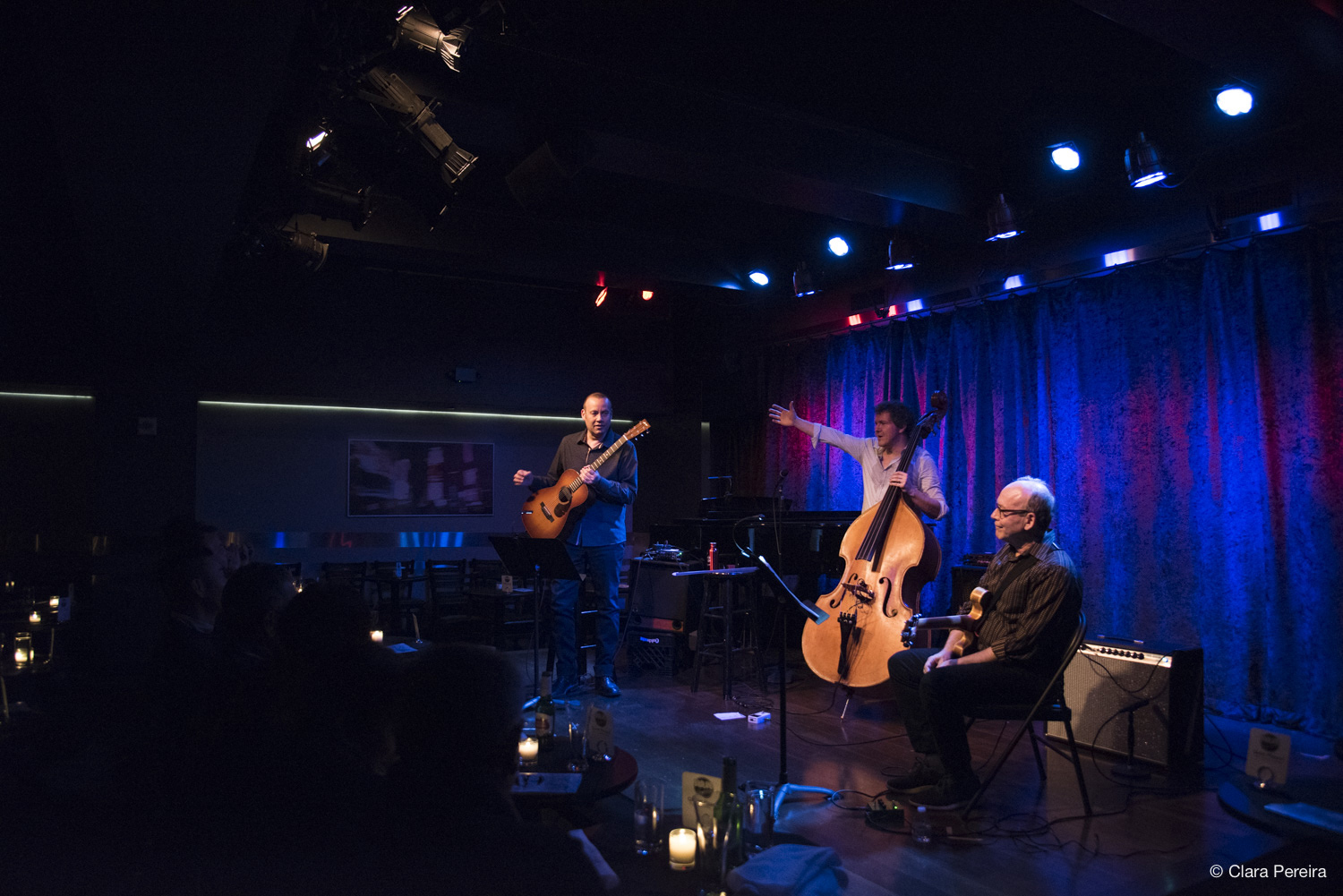 Stephan Crump's Rosetta Trio enchanted the Birdland Theater on May 3rd with a performance that served to celebrate the release of Outliers (Papillon Sounds), the group's fourth album of originals. As a self-sufficient bassist, Crump holds down the rhythmic fort alone with an infallible pulse, feeling proud for performing alongside two contrasting guitarists whose actions cohere so well: Liberty Ellman and Jamie Fox on acoustic and electric guitar, respectively.
The trio didn't limit the repertoire to the latest album, opening with "Ending", the first track on the 2013 album Thwirl. The tune was beautifully layered with immersive arco bass (later turned into pizzicato with atonal slides) and a mix of guitar improvisation and ostinato-based textures. From the same album, they also brought "He Runs Circles", a straightforward song written for Crump's son and delivered with a nice balance, and "Thwirl", where the guitars roamed freely and the bassist explored further, simulating a brushed snare drum and creating percussive momentum by scrubbing and tapping the body of his instrument.
Drawn from Outliers, "Re Eyes" offered beautiful, delicate, and relaxing moments; both the title track and "December 5", written for Crump's late brother, were sprinkled with an exotic touch; "Synapse" felt like a funkified manifesto, great for Ellman's soloing elasticity; and the Ellman-penned "Cryoseism" was enigmatic enough to get the audience's full attention.
The way Crump breathes the music, feeling every single note with passion, is utterly contagious. He was so immersed in those exceptional sounds that he almost forgot it was time to conclude. They said goodbye with "Rosie", an old folk song with a bluesy bite and strong ties to Crump's native Memphis.