tim berne's snakeoil at the jazz gallery - nyc, dec 3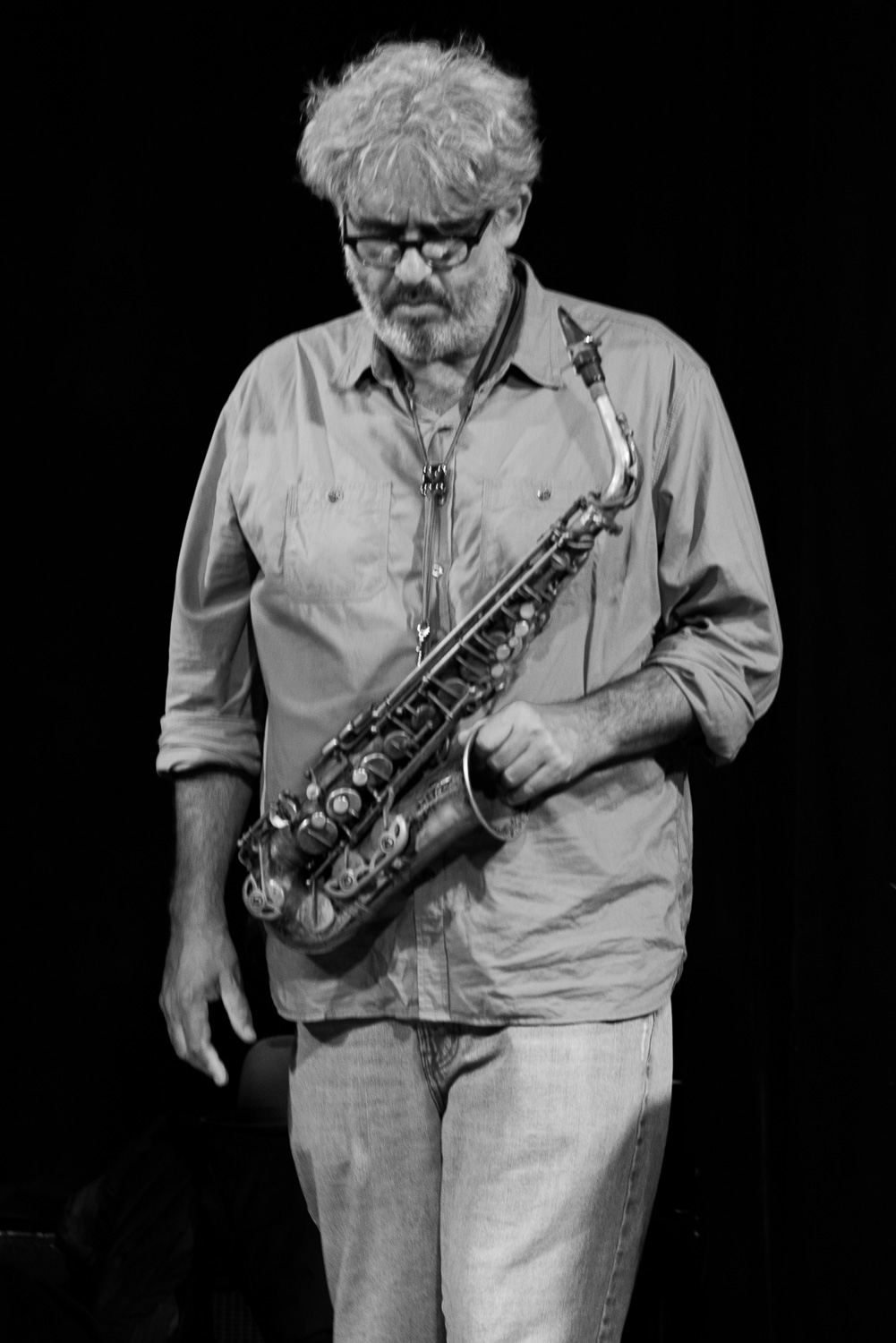 photography by Clara Pereira / text by Filipe Freitas
The inviting Jazz Gallery hosted a powerful performance by Tim Berne, an illustrative badge of the modern creative jazz scene, and his incredible band entitled Snakeoil (without the guitarist Ryan Ferreira) whose expeditious music always entangles me in complicated webs, either in concert or in studio recordings.
For this concert he reunited with Oscar Noriega on clarinets, Matt Mitchell on piano, and Ches Smith on drums, percussion and vibraphone.
Although focused on the tracks of 'You've Been Watching Me', his latest album for ECM, Berne presented a couple new tunes that didn't deviate too much from the sound he has been adopting with this particular project.
Gritty atmospheres, provocative improvisations, and a beneficial sense of unity, take this haunting project to the forefront.