VISION FESTIVAL 2019: DAY 4 - MENDOZA/NELSON/LANE/DRAKE , MARTY EHRLICH'S TRIO EXALTATION, MATTHEW SHIPP / WILLIAM PARKER DUO, ROB BROWN QUARTET, KRIS DAVIS' JANUARY PAINTERS TRIO AT ROULETTE, BROOKLYN, JUN 14
photography by © Clara Pereira / text by Filipe Freitas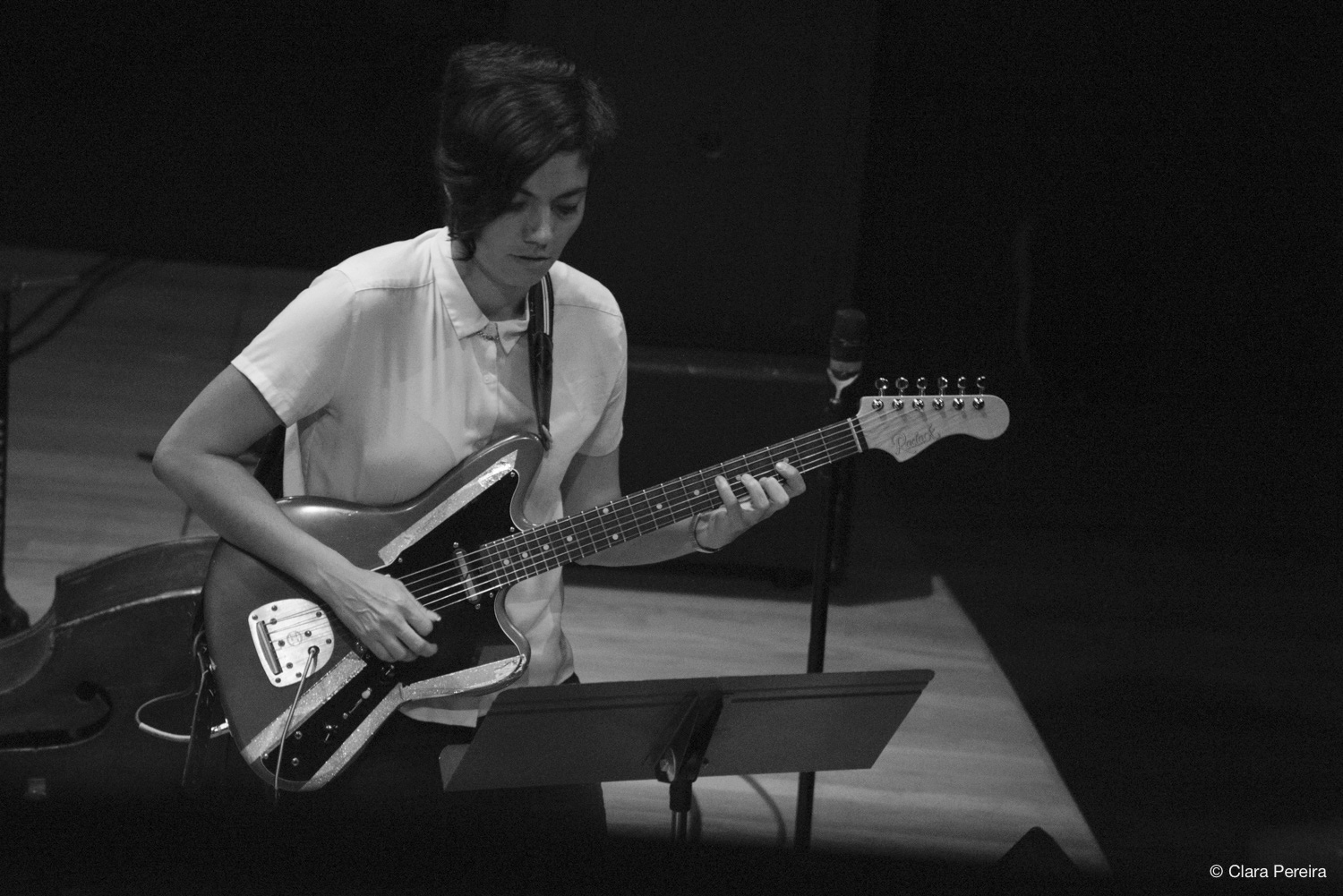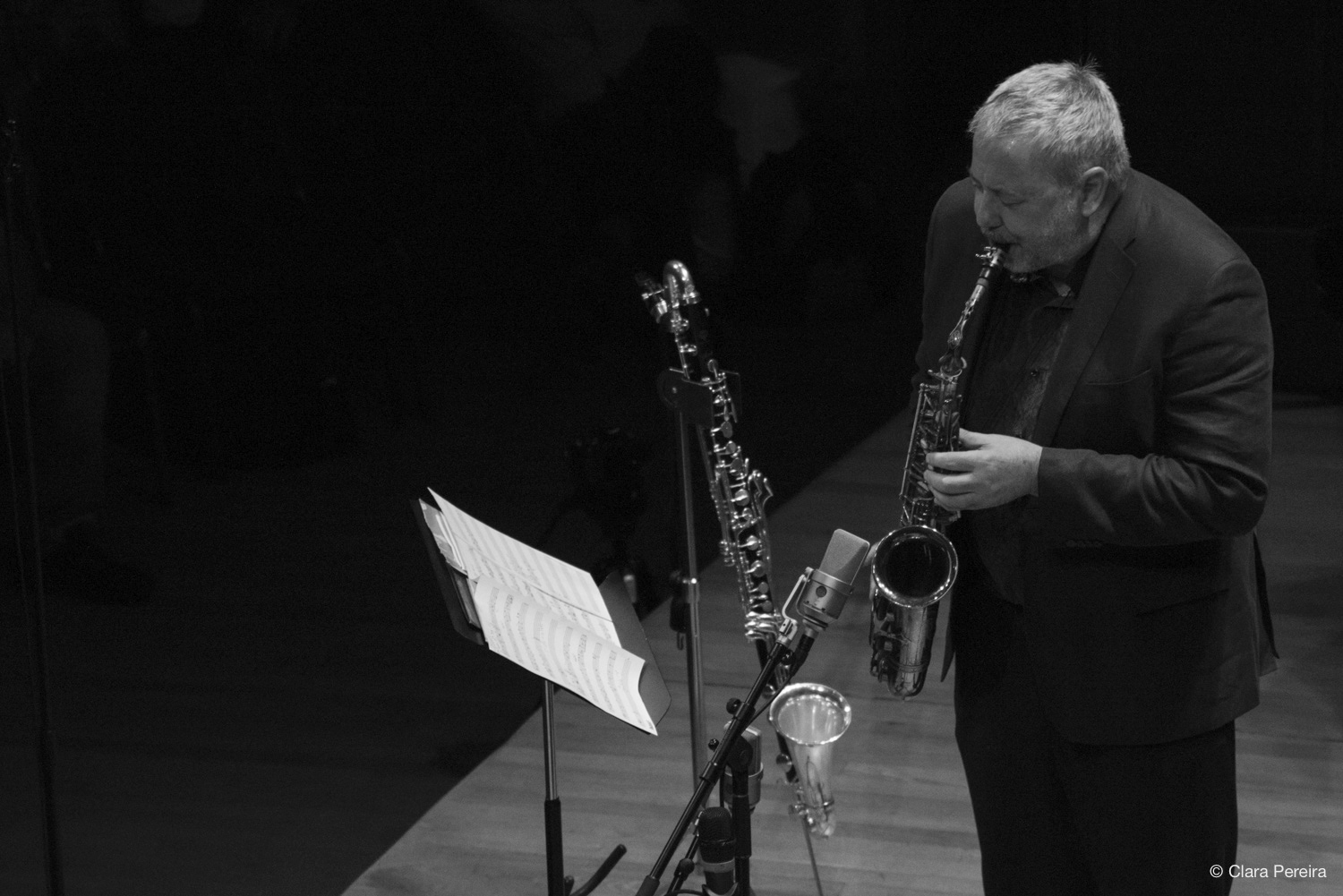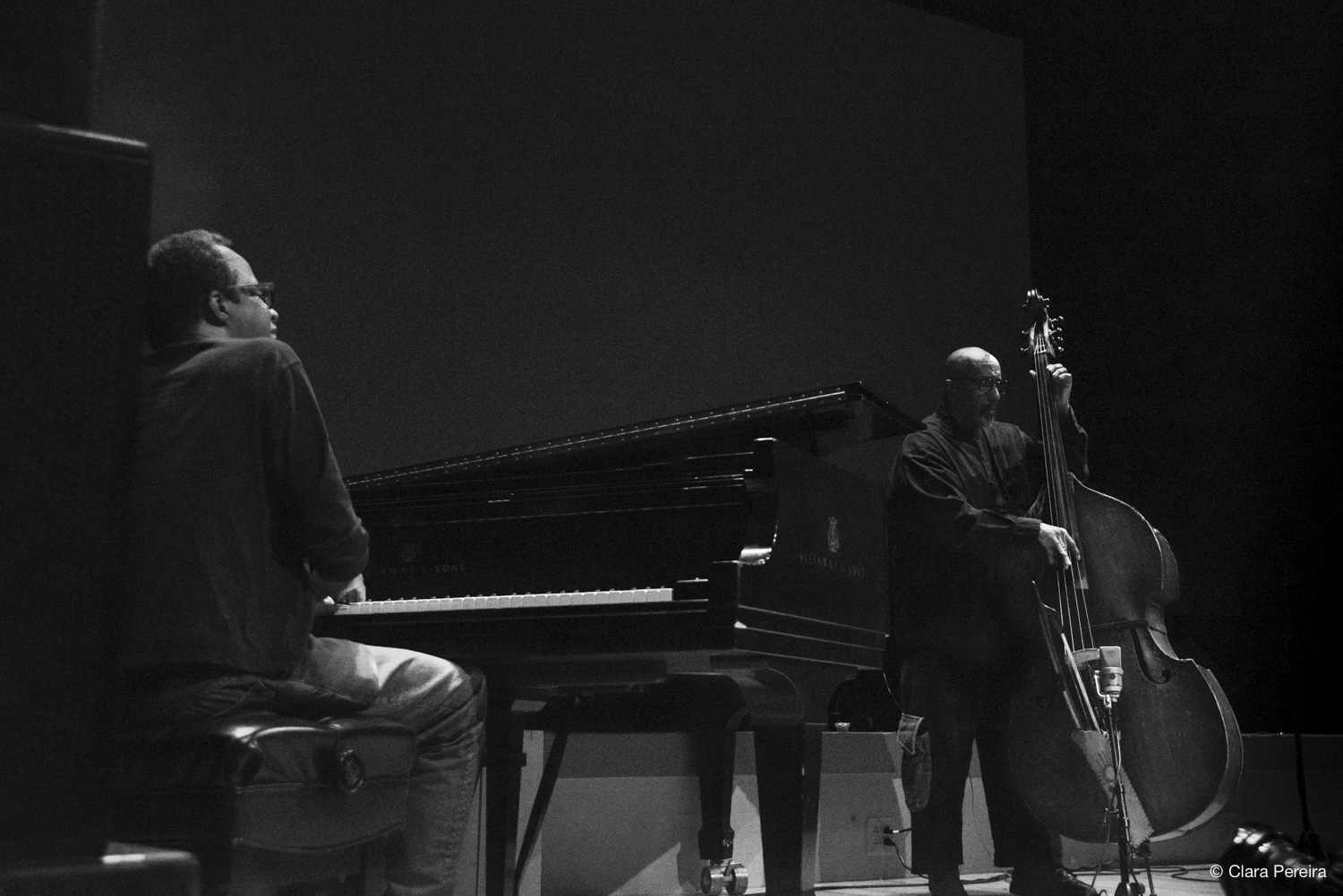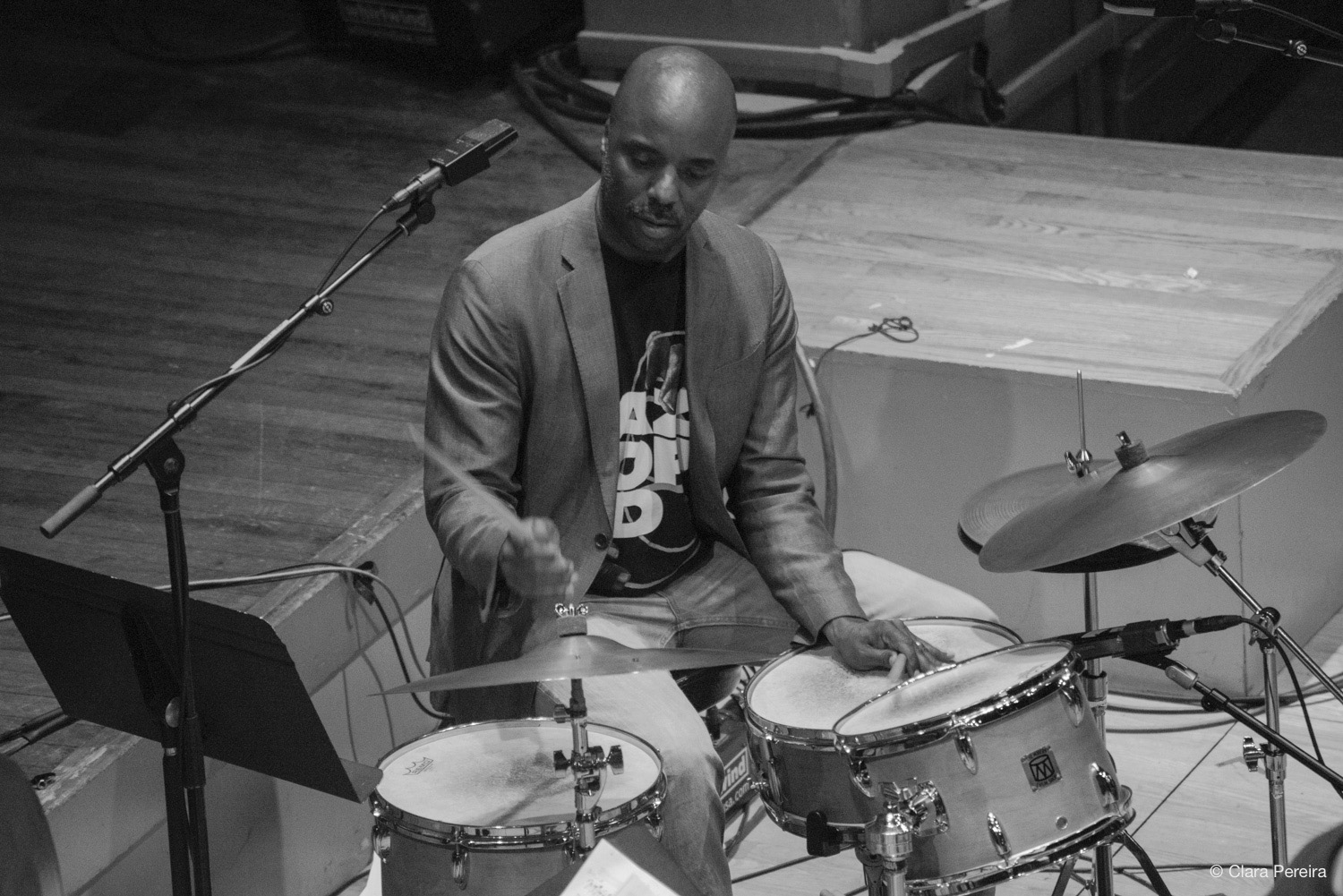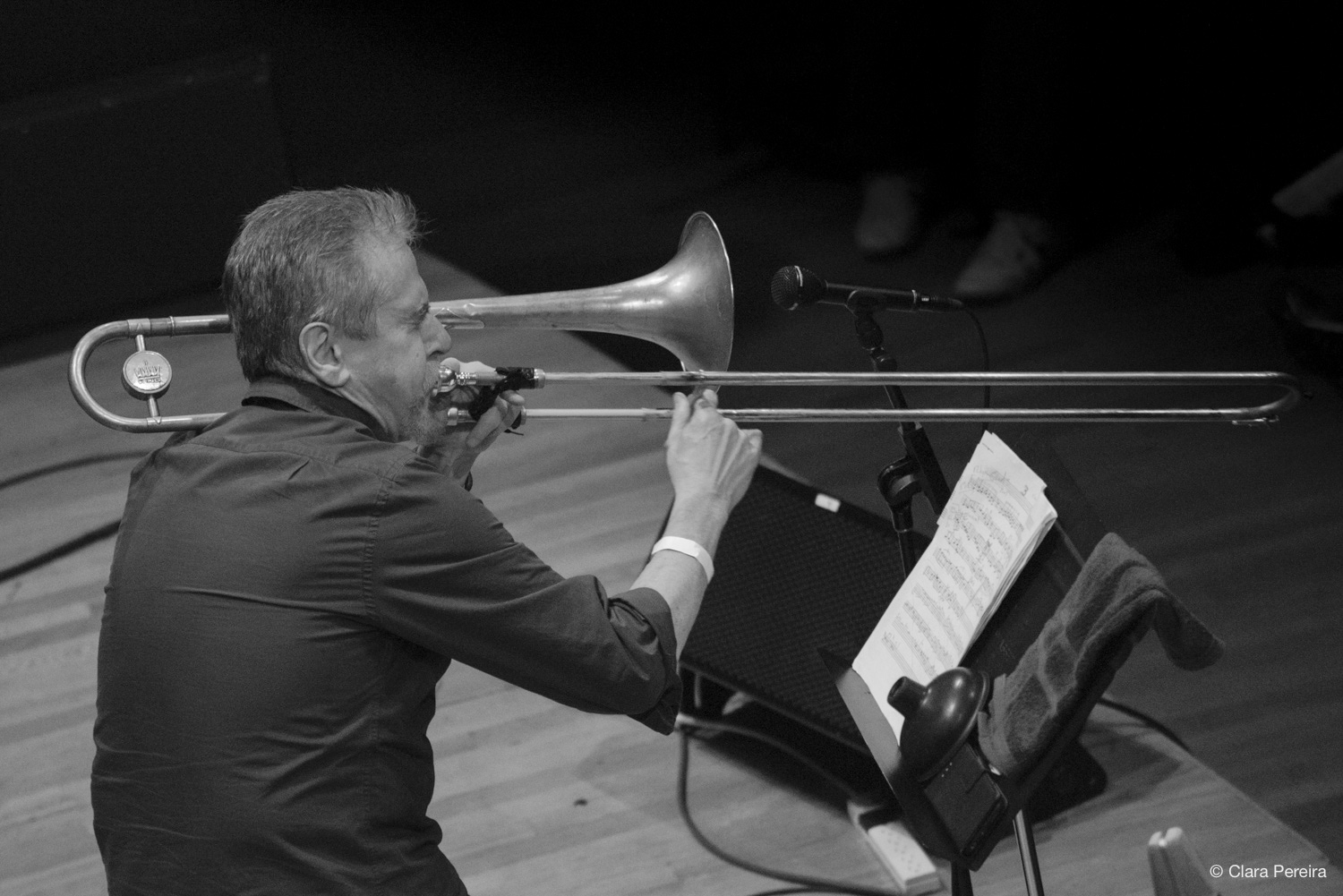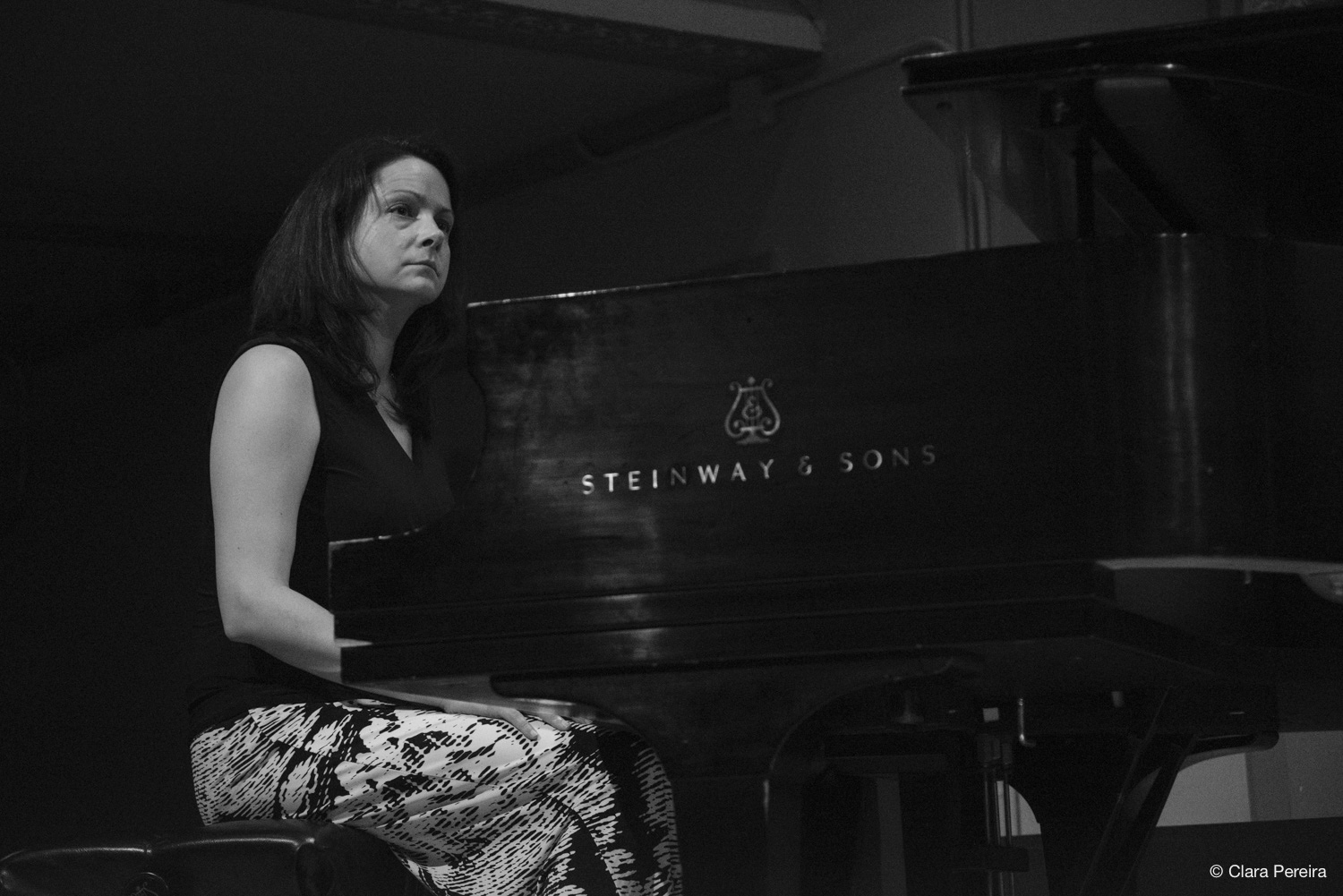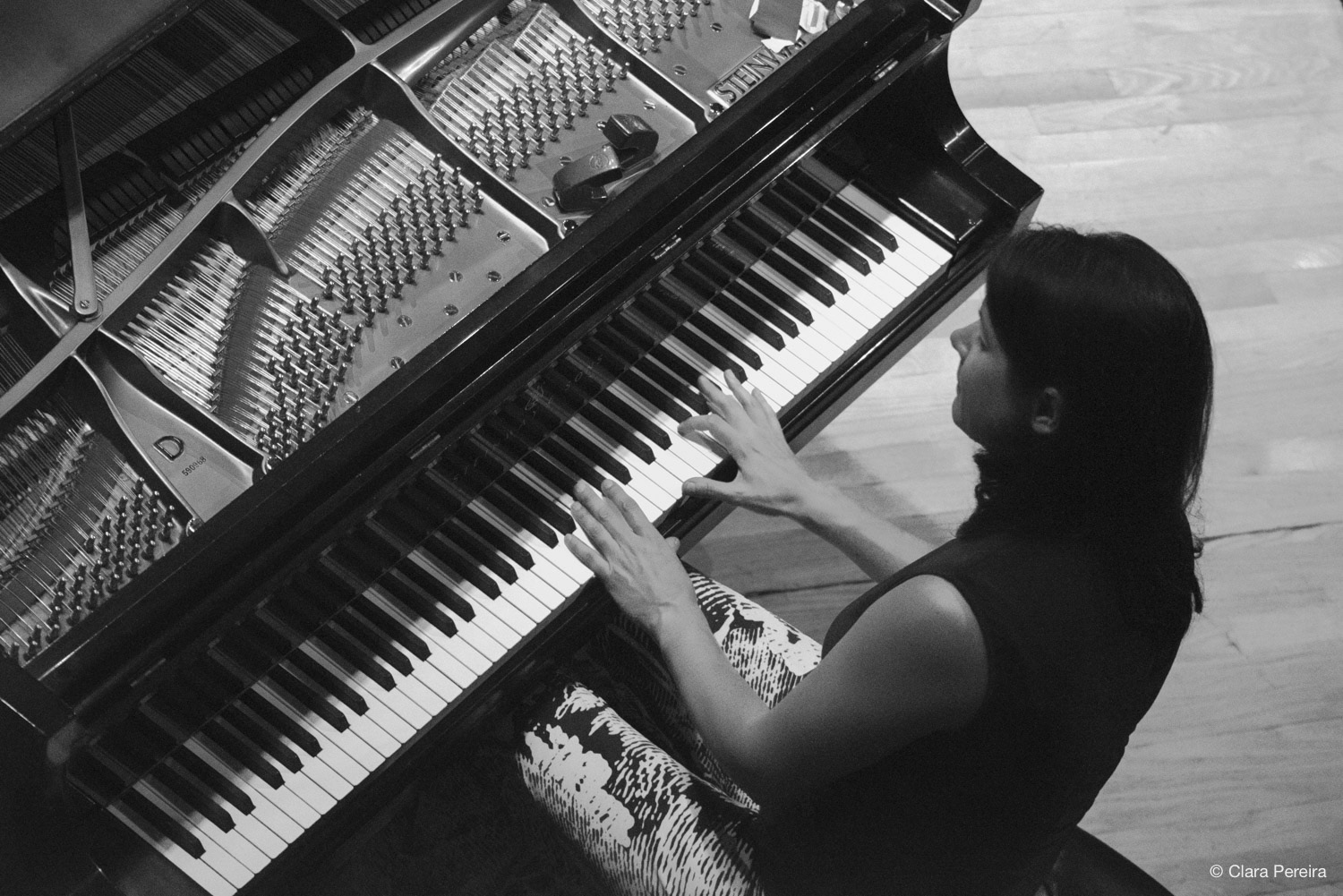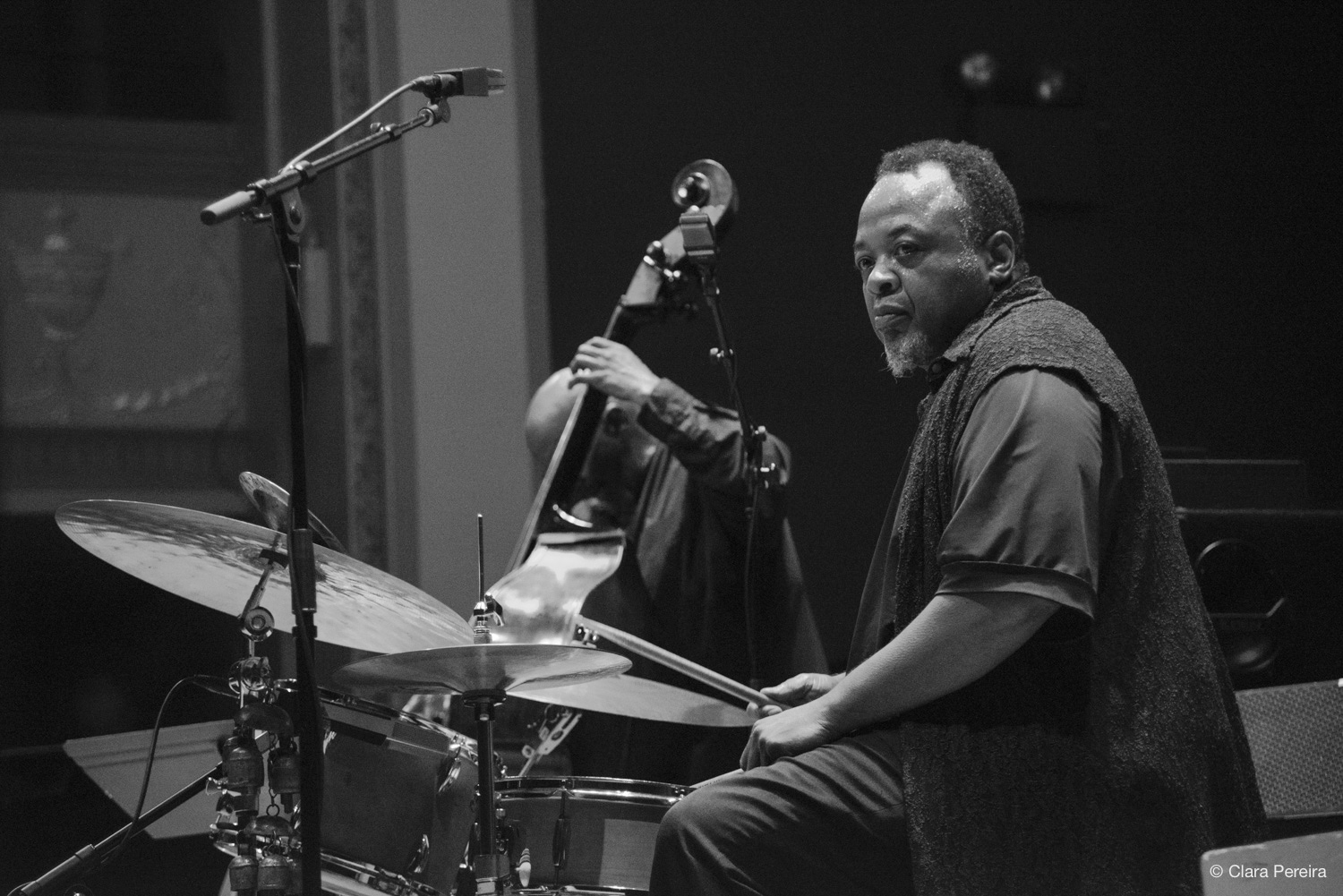 On Friday, the music offerings were strong and diversified with five performances that ranged from duo to quartet formations.
AVA MENDOZA / MATT NELSON / ADAM LANE / HAMID DRAKE
Noise rock-motivated guitarist Ava Mendoza joined drummer Hamid Drake, a longtime inspiration with whom she had never played before, and her frequent collaborators: saxophonist Matt Nelson and bassist Adam Lane. We arrived late, but what I saw was improvised final moments replete of acerbic guitar strokes and Hendrixian discharges complemented with loopy maneuvers and a bit of metal anguish. With Lane and Drake talking with authority at the rear, Mendoza and Nelson could focus on creating tension through the combination of their tart sounds.
MARTY EHRLICH'S TRIO EXALTATION
Formidable multi-reedist Marty Ehrlich gave the best performance of the night in the company of the excellent rhythm team that rounds out his Trio Exaltation: bassist John Hébert and drummer Nasheet Waits. Mastering their instruments with first-class technique and an attractive sound, they played tunes from their debut album released on the Clean Feed imprint. As highlights, I point out not only "June 11th 2015", a piece dedicated to Ornette Coleman, where Ehrlich interlaced ferocious flutter tonguing with piercing blows, but also the bass clarinet-driven "Dance No. 5", propelled by an enchanting groove in five. They closed out their presentation with Andrew Hill's beautiful "Dusk".
MATTHEW SHIPP / WILLIAM PARKER DUO
Pianist Matthew Shipp and bassist William Parker worked together in an uninterrupted spontaneous session in which they spoke versatile musical languages. Pace and mood variations were constant, with the musicians stepping into the rawness of their sounds. Shipp commanded the melodic and harmonic fluxes, incorporating jazz, blues, folk, and classical elements with dexterity, while Parker provided a fluctuating axis around which the pianist kept creating and recreating. There were space and freedom for the bassist's contrapuntal slapping smacks amidst the routine pizzicato and saturated arco discourses. After conquering castles, empires and galaxies with determination, the duo synced their moves and concluded with a leisurely promenade.
ROB BROWN QUARTET
Alto saxophonist Rob Brown teamed up with trombonist Steve Swell, a regular associate, in the first line of a quartet that boasts an exciting rhythm section composed of bassist Chris Lightcap and drummer Chad Taylor. The group presented tunes from their new album From Here to Hear, just released on the Rogue Art label. The thermometers reached high temperatures through outside trips, occasionally swinging thrust, odd-tempo grooves, and magnificent improvised moments from all. A special mention to the elegance of Taylor's drumming. His elevated sensibility and adaptability, together with Lightcap's sturdiness and confidence, conferred the foundation with the necessary robustness and malleability.
KRIS DAVIS' TRIO - JANUARY PAINTERS
This brand new trio led by creative pianist Kris Davis, featuring William Parker on bass and Jeff Tain Watts on drums, was an agreeable surprise. The hyperactive, polyrhythmic set was fulfilled with moods that went from dreamy and spacious to uptight and dense. If Davis embarked on colorful mosaics and melodic puzzles with mathematical precision, Parker provided consistency, even when breaking the intermittent swinging gushes to make his sound bloom with free abandon. However, it was Watts, a perfect stranger in this context, who got the audience's attention while riding rhythmic contrasts with relative incidence on funk, rock, and swing. He also included hand drumming, rattling noises, cross-sticks and hi-hat grooves, and even a smidgen of samba. Before the elated bluesy finale, Davis shone with an extraordinary demonstration of her skills on the prepared piano.