will vinson quartet at 55 bar - NYC, sep 21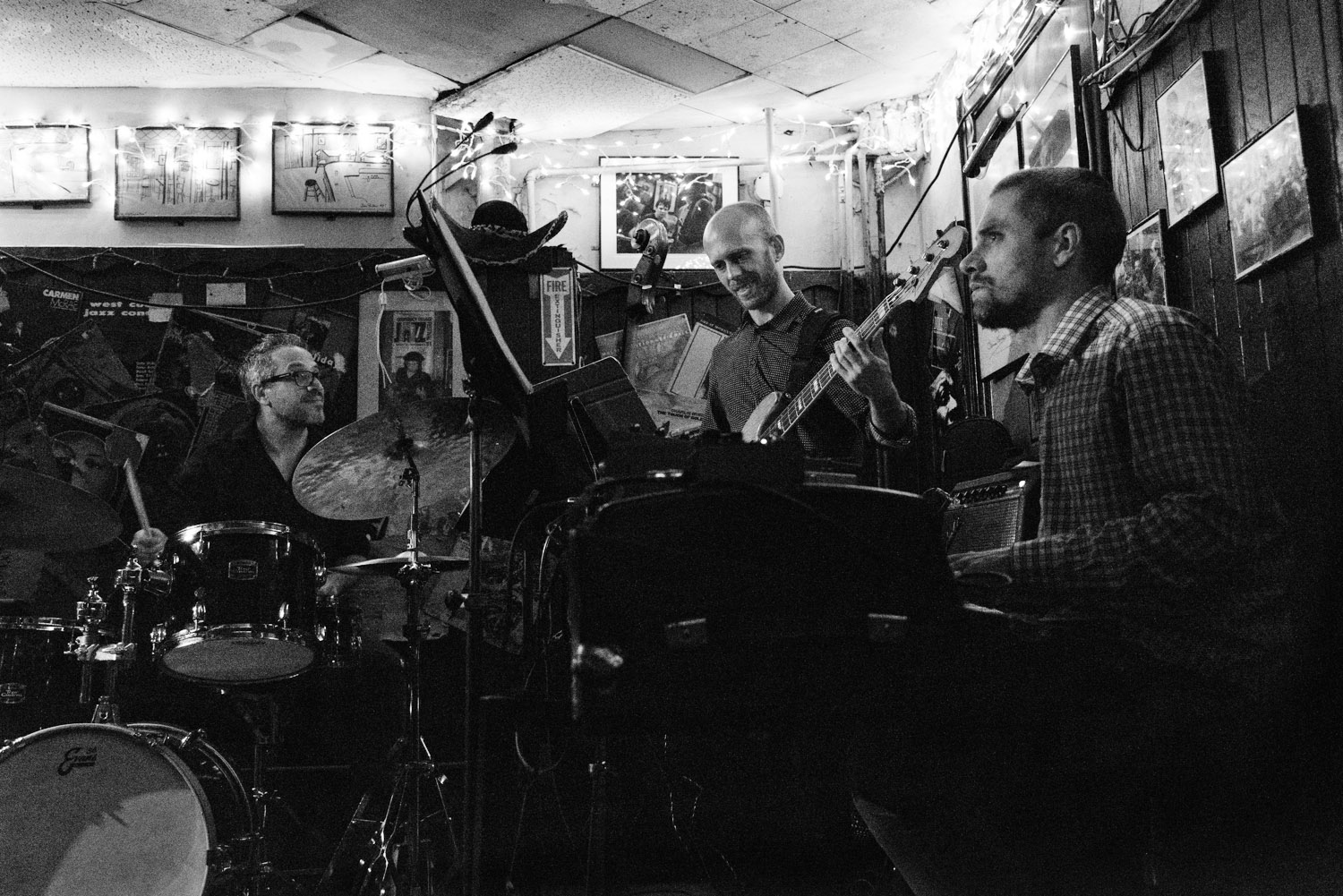 photography by Clara Pereira / text by Filipe Freitas
Brooklyn-based alto saxophonist and composer, Will Vinson, is recognized for his engaging sound and expeditious language, having released a notable album this year entitled "Perfectly Out Of Place".
On September 21, he performed at the 55 Bar in West Village with a brand new quartet composed of John Escreet on keyboards, Matt Brewer on electric bass, and Ziv Ravitz on drums.
In their first gig together, the band sounded convincingly compact, finding inspiration in jazz, rock, and funk.
The bandleader, who put a lot of energy on his improvisations, had in Brewer and Ravitz a pair of tough architectural pillars when it came to sculpting his metrical compositions. Escreet's keyboard's cascading phrases with effects brought to mind Herbie Hancock's jazz-funk of the 70's.
As a highlight, we had Vinson's "Stiltskin (Some Drunk Funk)" whose title clearly indicates the style. The mood shifted according to the passages, toggling between intense and floating. This last state was achieved throughout a section where Brewer played a bass pedal.
In comparison to the album's version, "The Clock Killer" was painted with different colors due to the quartet's adaptable treatment, but flew with the same crispness.
There were also a couple of beautiful ballads delivered with affection.
The audience was receptive to this experience and abandoned the emblematic place with signs of contentment on their faces.