WINTER JAZZFEST 2018 - NICOLE MITCHELL: MANDORLA AWAKENING II / TYSHAWN SOREY (SOLO SET) / TALK: THE LONG MARCH
photography by © Clara Pereira / text by Filipe Freitas
On January 16th, Le Poisson Rouge hosted another night for the NYC Winter Jazz Festival.
NICOLE MITCHELL'S AFROFUTURIST MANDORLA AWAKENING II: EMERGING WORLDS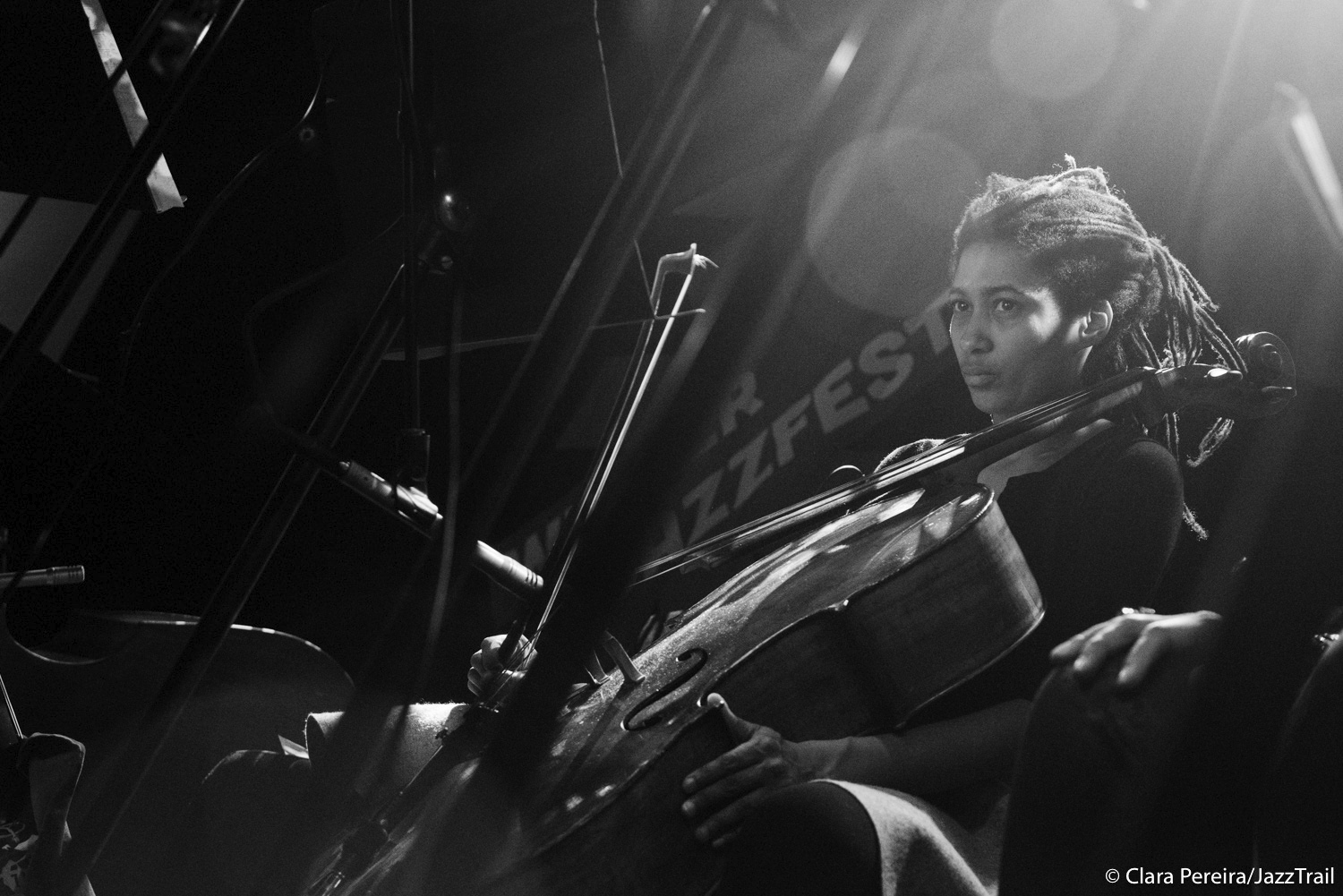 Eschewing musical preconceptions, flutist/composer Nicole Mitchell, WJF's artist-in-residence, presented her acclaimed Mandorla Awakening II: Emerging Worlds, a solid body of work that has collected rave reviews worldwide. Commanding her Black Earth ensemble with fortitude, Nicole displayed her fantastic compositions, beautifully interpreted by Alex Wing on guitar, oud, and theremin, Tatsu Aoki on bass, taiko, and shamisen, Tomeka Reid on cello and banjo, Kojiro Umezaki on shakuhachi, Mazz Swift on violin, JoVia Armstrong on percussion, and Avery R Young on vocals.
The Afrofuturist sounds, menacing and liberating by turns, encompassed guitar pollution typical of the indie rock, chamber-esque abstractions, stringed non-Western instruments and woodwind dances working on exotic passages, contagious freehand percussion and electronic noises, attractive grooves, and vocalizations crammed with soul and R&B.
Opening for Ms. Mitchell, we had a solo performance by Tyshawn Sorey who, fashionably wearing sunglasses with the lights turned off, played a combination of Zen and Dadaist statements whose dynamics kept varying along the way. The drum-less music included soft chimes, phaser-like synth effects, tenacious harmonic replications, radio noise, and crystalline shrills in contrast to the occasional thunderous blasts produced on the lower register. This psychedelic experience seemed to have divided the audience.
TALK - THE LONG MARCH: A CONVERSATION ON JAZZ AND PROTEST THROUGH THE GENERATIONS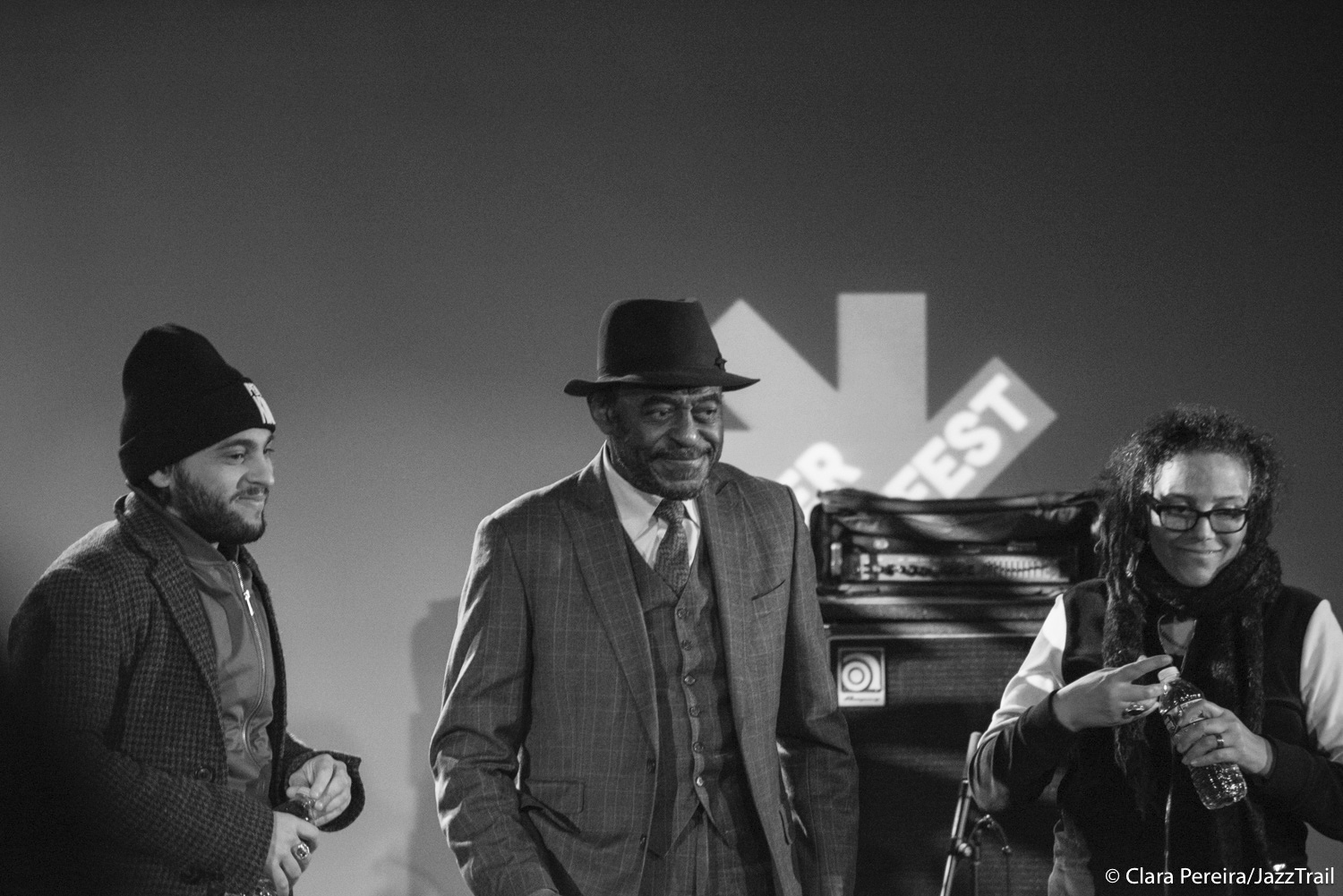 Before the music, there was a top-priority talk called 'The Long March: A Conversation on Jazz and Protest Through the Generations', where it was debated how jazz can be an important vehicle to express messages of justice, equality, and freedom. Moderated by Ras Moshe Burnett, the event featured three multi-generational musicians involved in the crucial mission of creating activism with sociopolitical consciousness: the jazz legend Archie Shepp, Adegoke Steve Colson, Nicole Mitchell, and Samora Pinderhughes.