winter jazzfest 2019 - marathon 2, nyc, jan 12
photography by © Clara Pereira / text by Filipe Freitas
Check out our concert selection from Winter JazzFest's second marathon below:
vijay iyer & craig taborn
Our jazz itinerary started at Le Poisson Rouge, this year's ECM stage, where we attended two consecutive, stylistically disparate concerts.
Piano titans Craig Taborn and Vijay Iyer joined forces in a one-hour session of complex, dynamic, and entangled music crafted with explorative sophistication and an incredible sense of rhythm. The room was jam-packed with attentive listeners, some of them transfixed by malleable piano textures that range from exultingly epic to serenely contemplative. Demonstrating their advanced art of improvisation, the duo followed logic sequences while equipping their program with patterned behaviors, circular grooves, prepared piano techniques, and blues-based cavalcades that might easily shift its tonal center. At some point, they switched positions/pianos in a tenacious search for new sounds.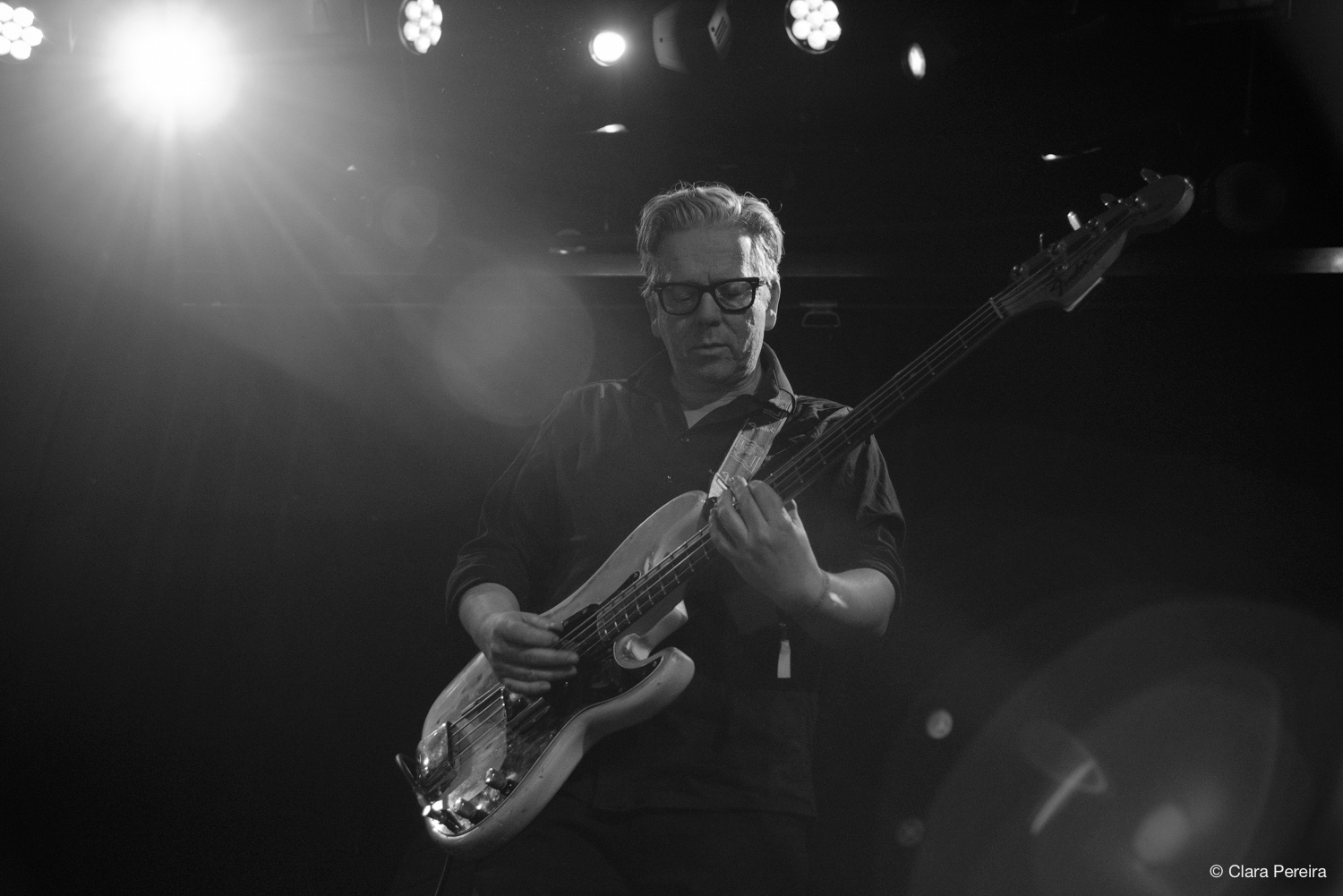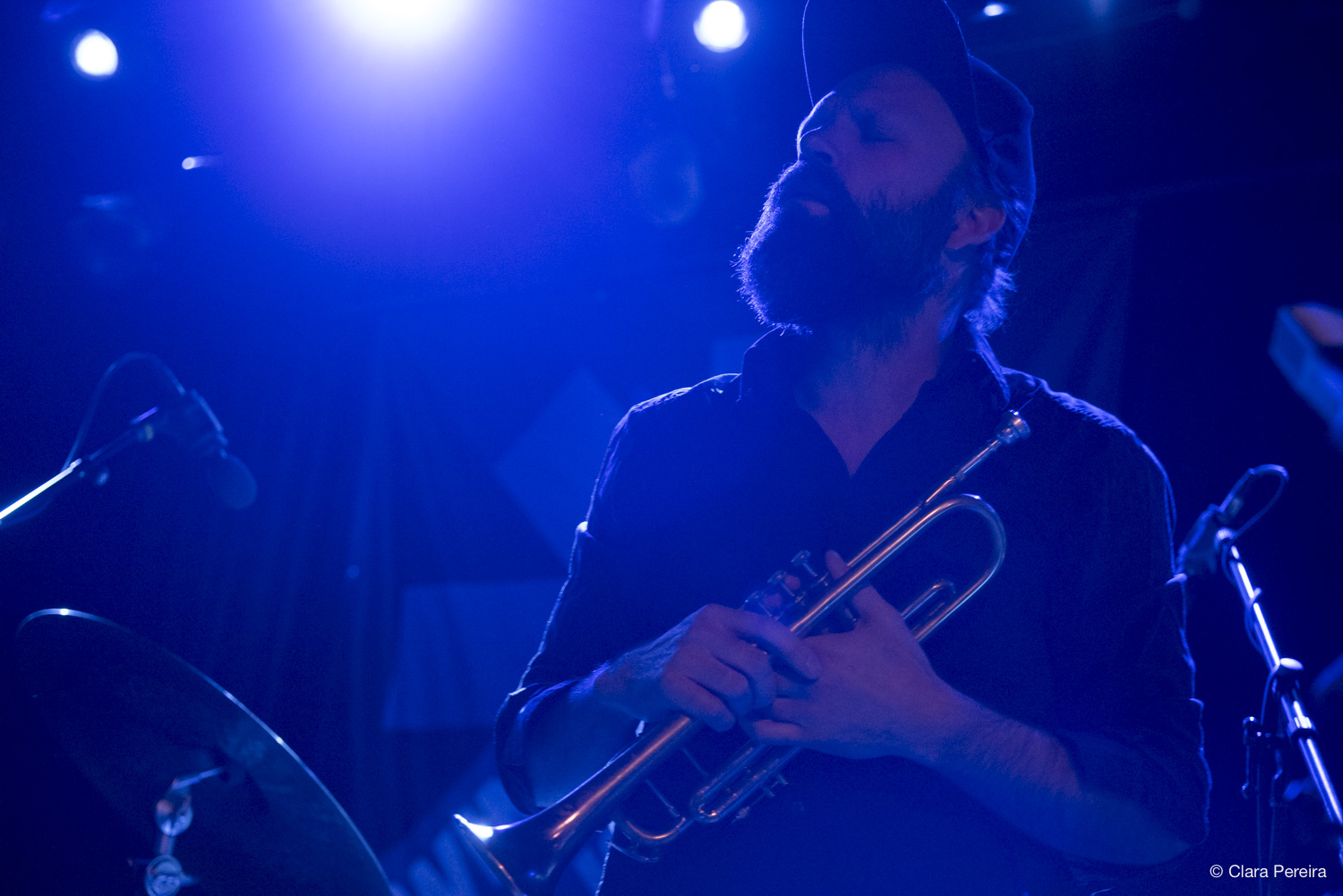 Norwegian trumpeter/composer Mathias Eick performed next, in what was the New York concert debut regarding his latest album Ravensburg. His quintet featured Andreas Ulvo on piano, Hakon Aase on violin, Audun Erlien on electric bass, and Olaf Olsen on drums.
Frequently alluding to idyllic landscapes, the concert brought the three other seasons to the room, making us forget the cold winter for a while.
"Children" opened the concert with a great definition of sound, anticipating a strong performance; "Friends" featured Eick in an articulated solo and was conducted by sturdy bass lines that funk and rock with conviction; both from previous albums, "At Sea" and "Oslo" were elevated by straightforward melody with the latter becoming a dance rock number in its last part; "Girlfriend" first drowns in smothered low-pitched pianism before taking some power to the stage; and "Ravensburg", propelled with a reggae feel for most of the time, got into rock in its last phase. When competence and talent walk hand in hand, concerts of this quality are likely to happen.
DAVE LIEBMAN / ADAM RUDOLPH / HAMID DRAKE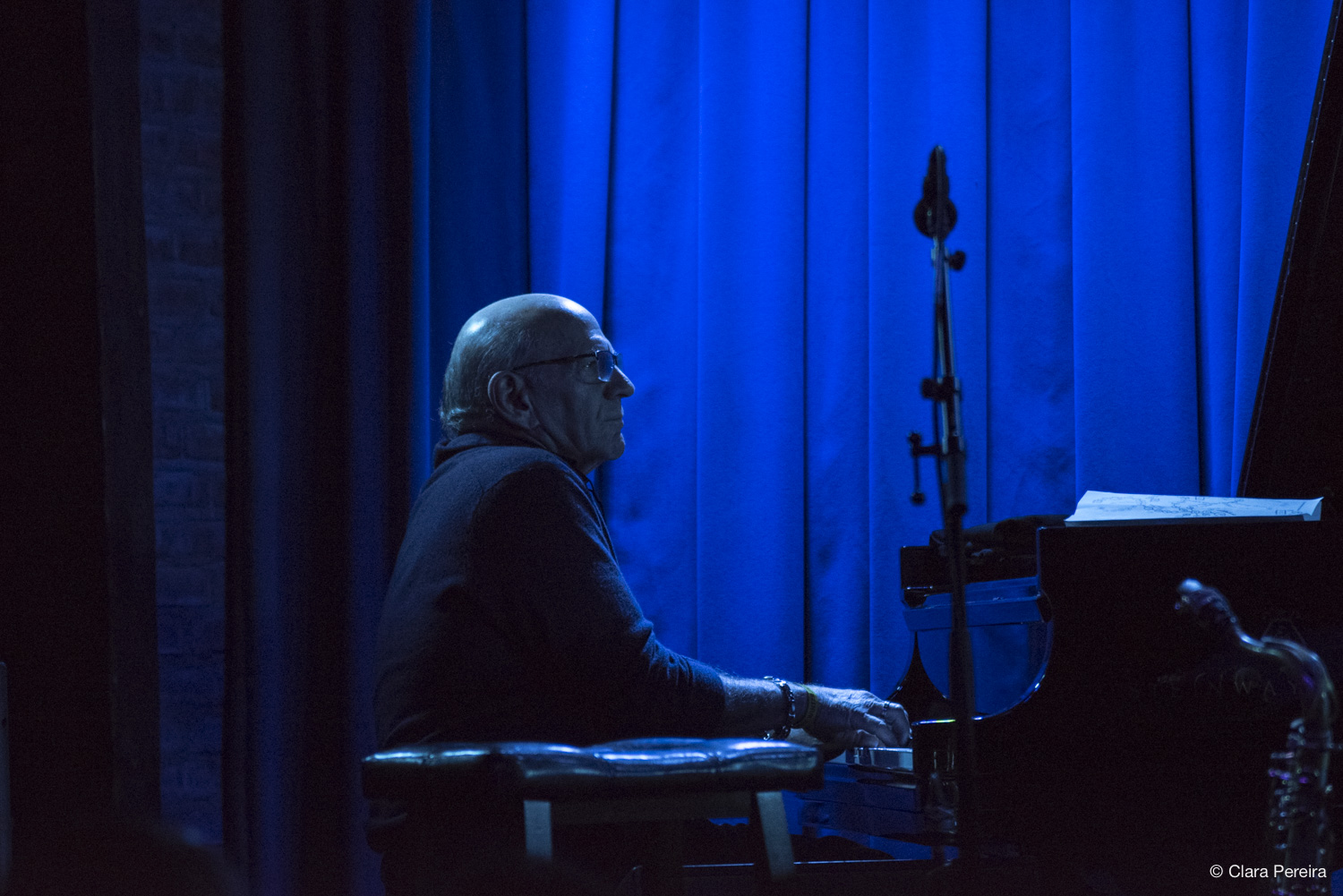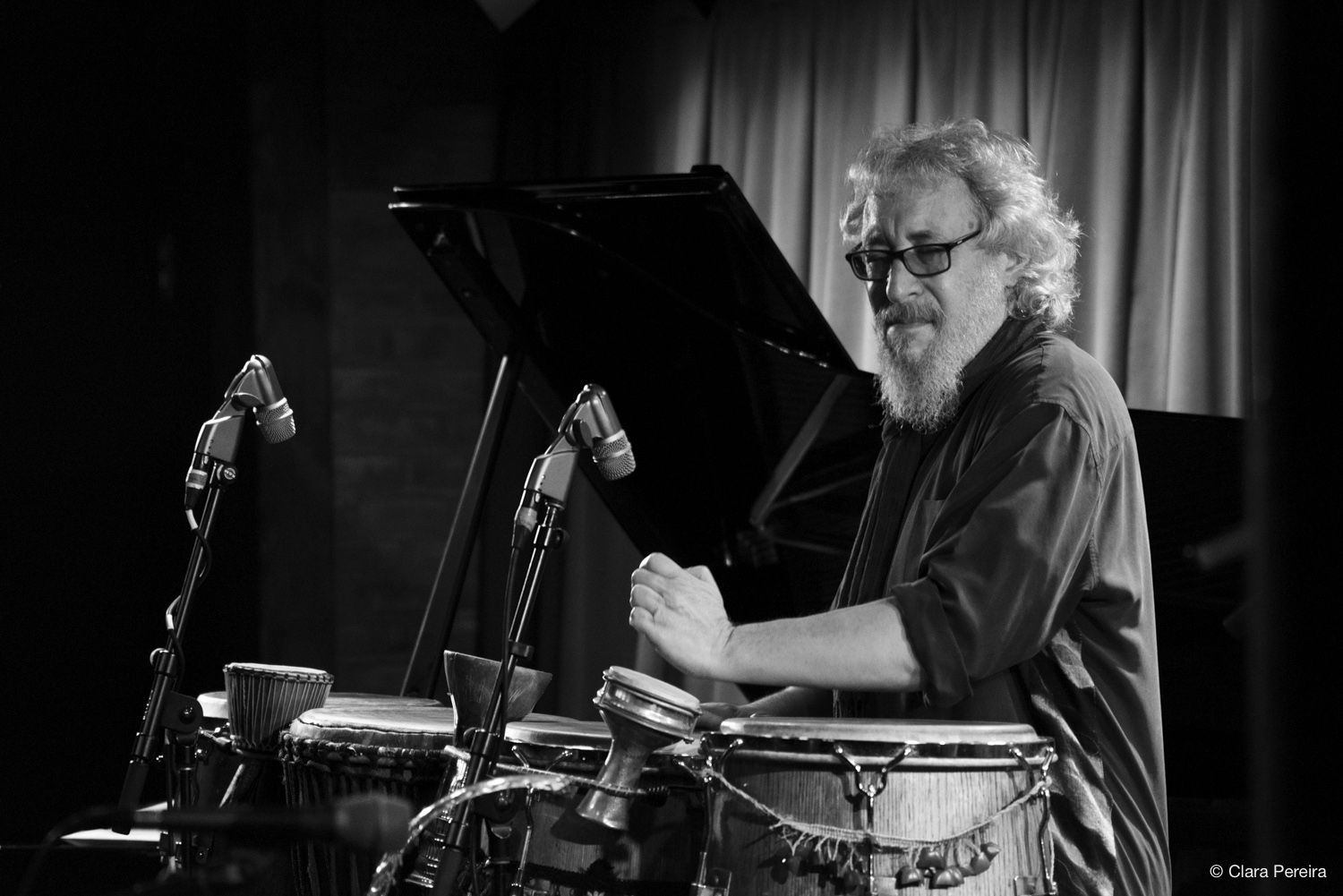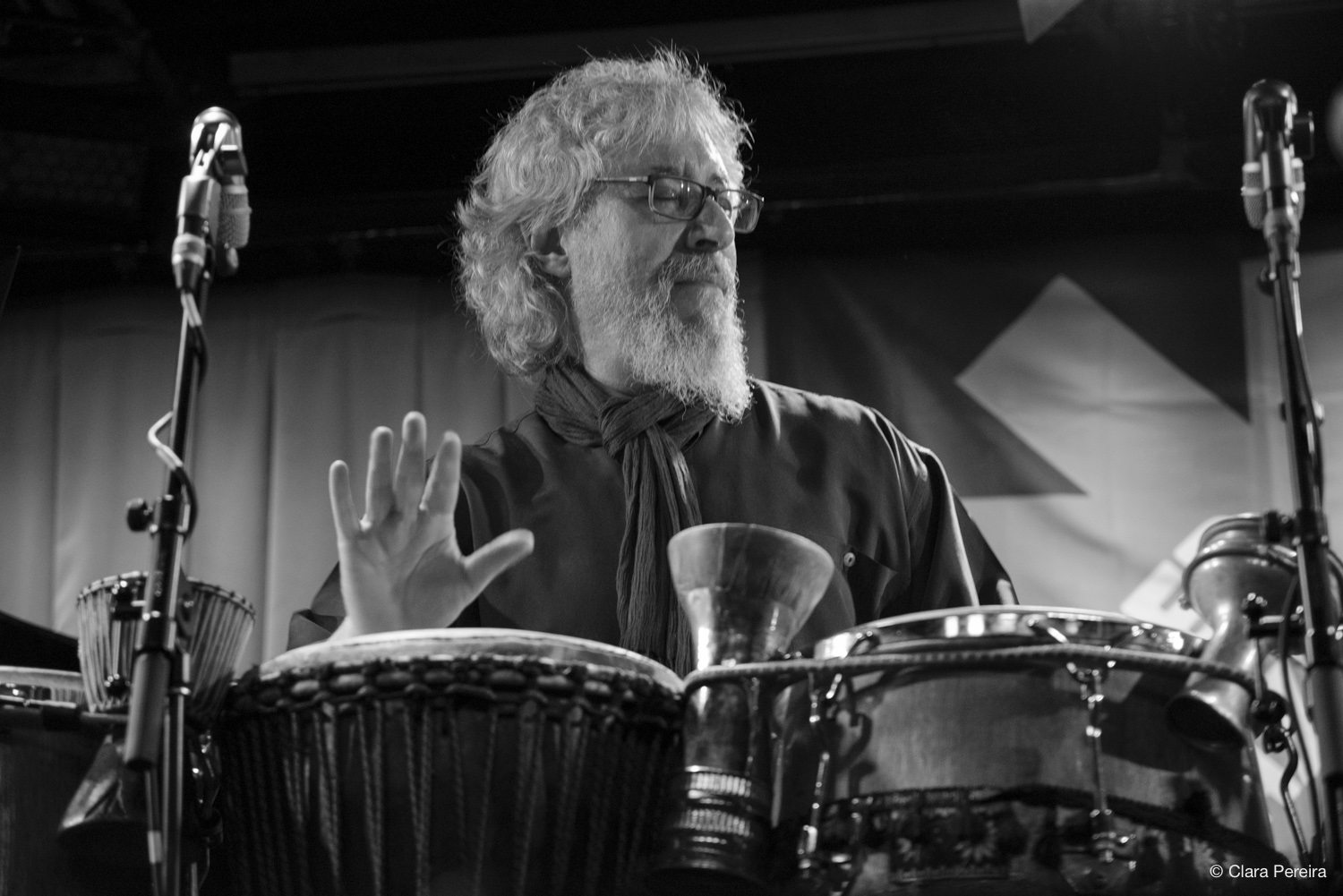 Saxophone virtuoso David Liebman was at SubCulture concentrated in a tight interplay with percussive illusionists Adam Rudolph and Hamid Drake. It's mind-boggling how they incessantly channel energies in order to create percussively exotic music with a unified sense of direction. Liebman threw in agitated dissertations on soprano, toggled between bop-oriented suggestions and fiery zigzagging lines on tenor, and softened the atmosphere with the sweetness of the bamboo flute. He also played the piano, instrument shared with the multi-instrumentalist Rudolph. However, the latter dedicated more time to the percussive instruments, also playing a great deal of gimbri during the last part of the show. The pillar of the whole structure was Drake, a true master of the rhythm, both on drumset, vocals, and frame drum. There was this mystic vibrancy surrounding all the stages of their music.
allison miller / carmen staaf science fair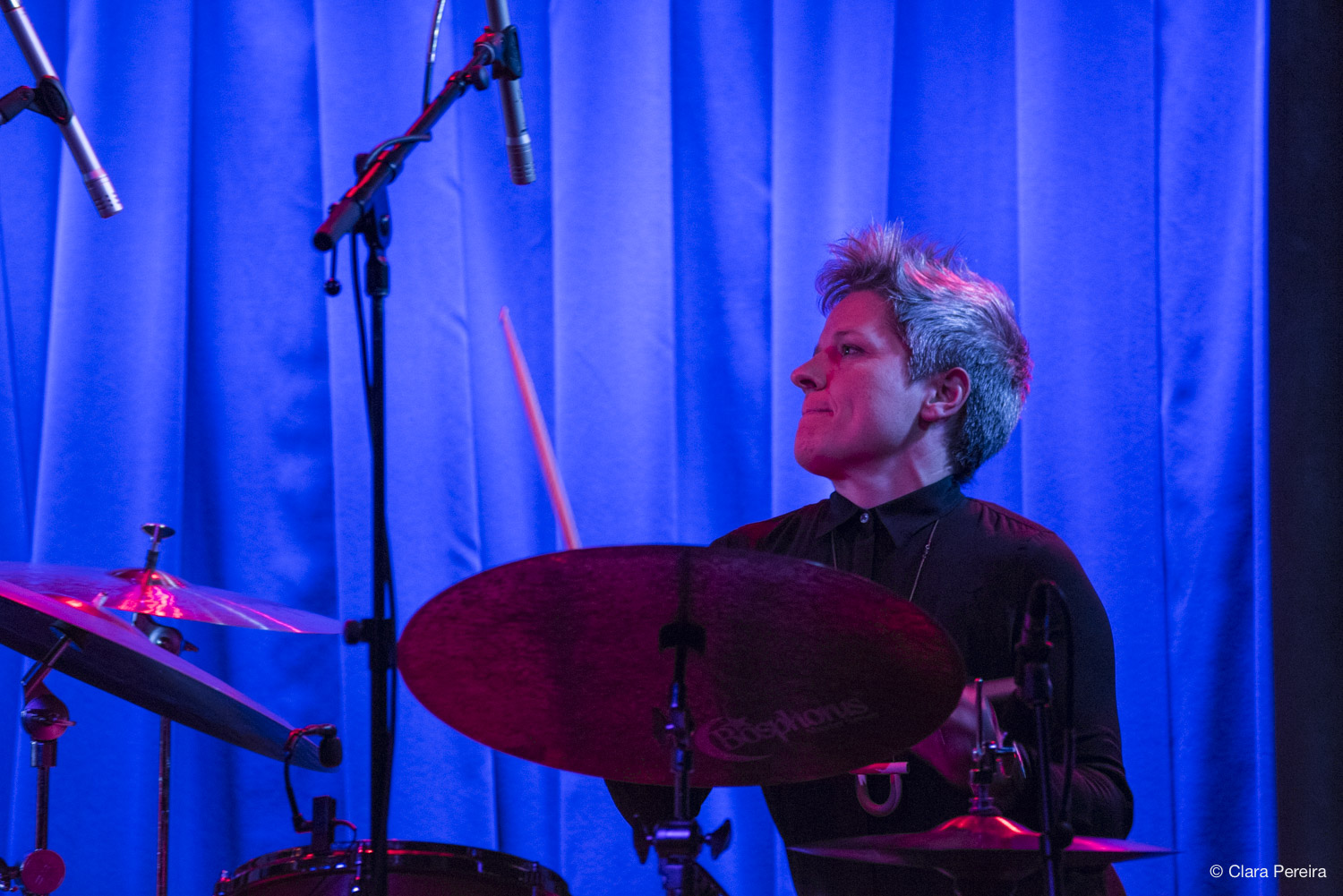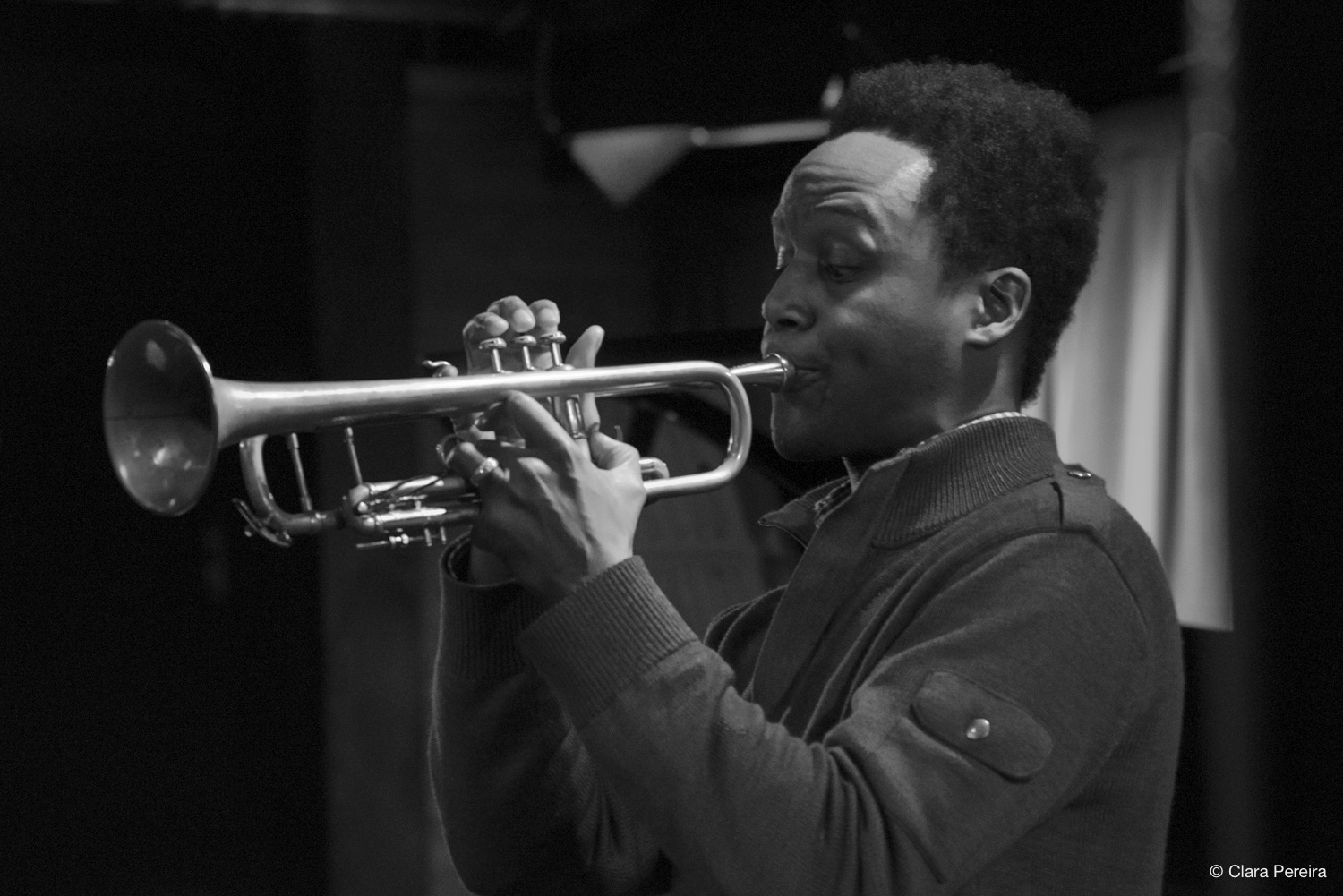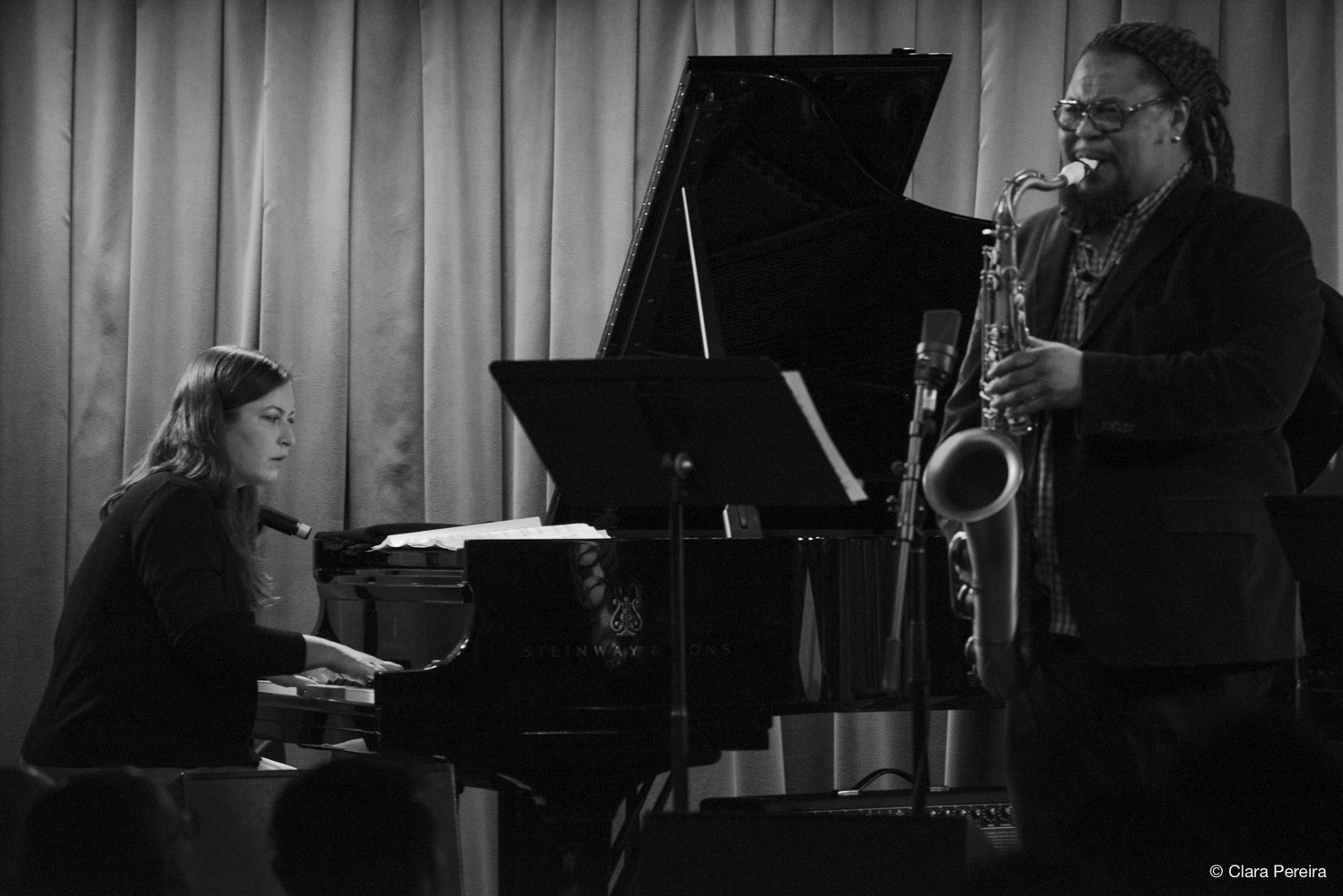 Deserving the standing ovation conceded at the end of their performance, Allison Miller and Carmen Staaf, drummer and pianist, respectively, presented music from their first collaborative effort Science Fair. On the SubCulture's bandstand with them were trumpeter Jason Palmer (filling in for Ambrose Akinmusire), saxophonist Dayna Stephens, and bassist Matt Penman, all of them contributing for a punchy combination of jazz and rock.
Miller's winged "What!?" had Palmer and Stephens soloing in different contexts. Whereas the trumpet player was highly rhythmic and outgoing, the saxophonist was more melodic and tonally refined. Palmer claimed the spotlight again on "Nobody's Human", a tune that revealed all the pungency of Miller's incisive transitions.
"Symmetry" lowers the energy for a bit, followed by "MLW", an impeccable duet of piano and hand-drumming, brilliantly delineated and accented by Staaf, who penned it for the pianist Mary Lou Williams. After "Weightless", marked by introductory gusts of snare and hi-hat, the band concluded with "West of the Moon", a composition that borrows the chord progression of "East of the Sun" and where post-bop lines meet rocking power chords in a balanced hybridity of the finest quality.
jd allen encounters david murray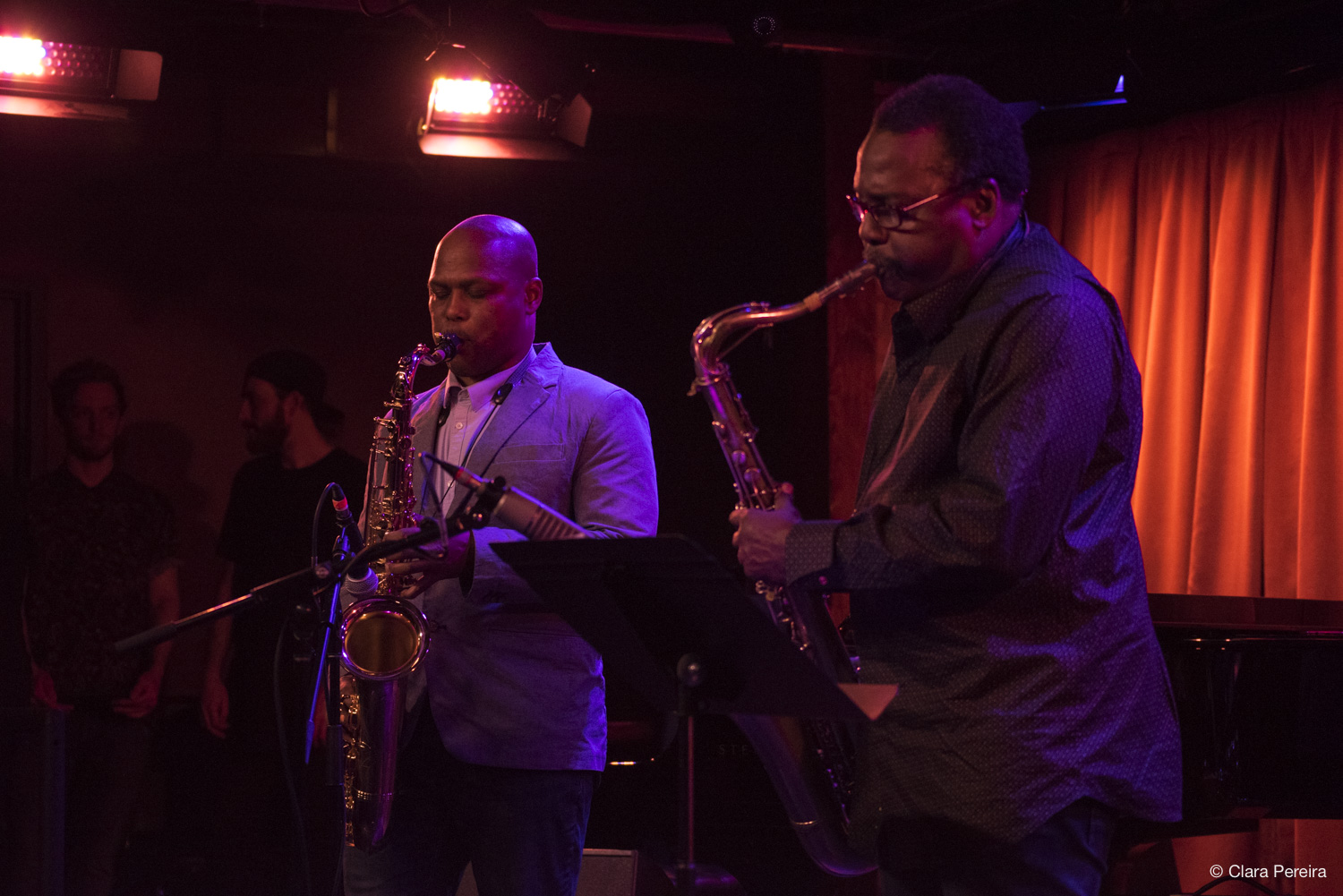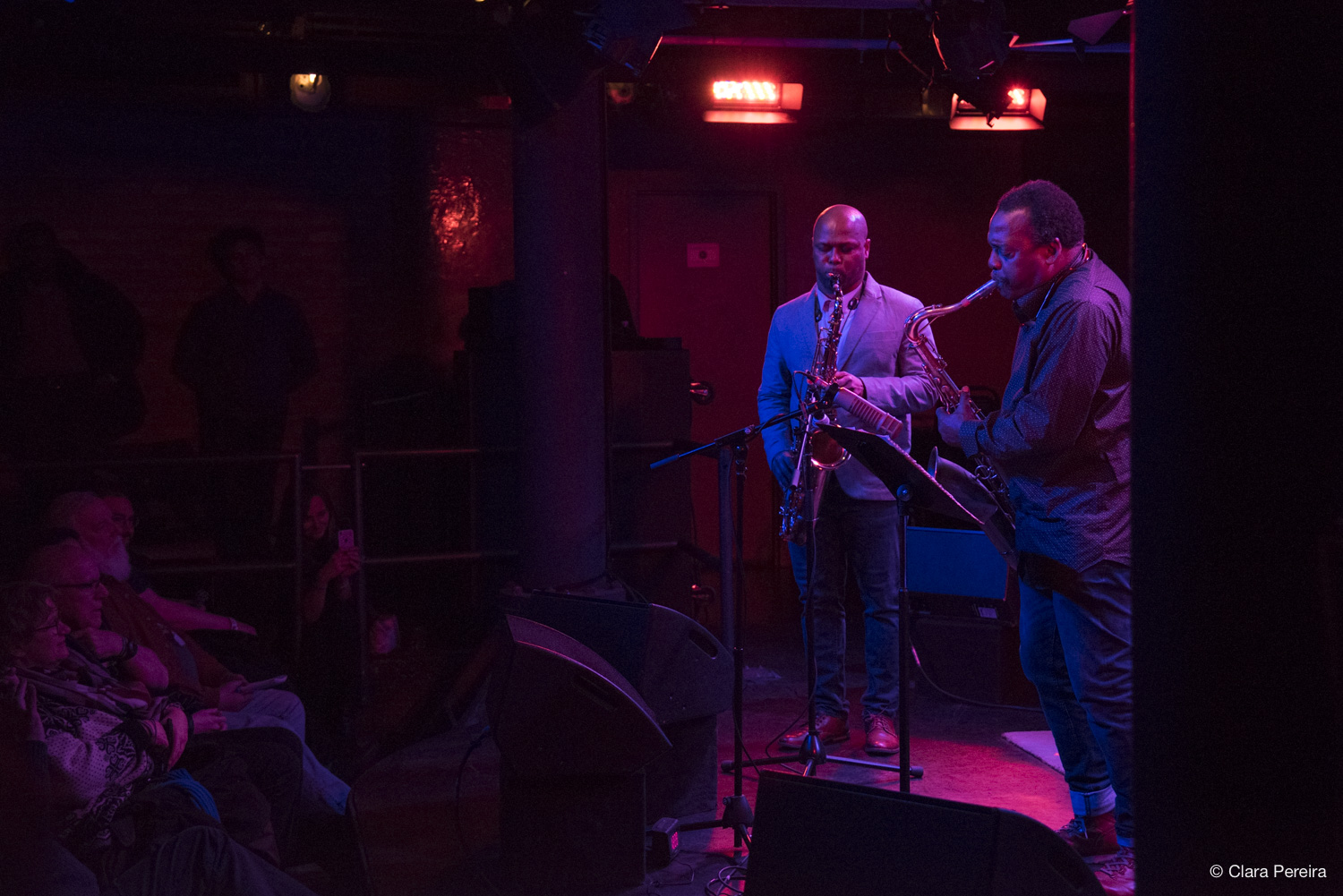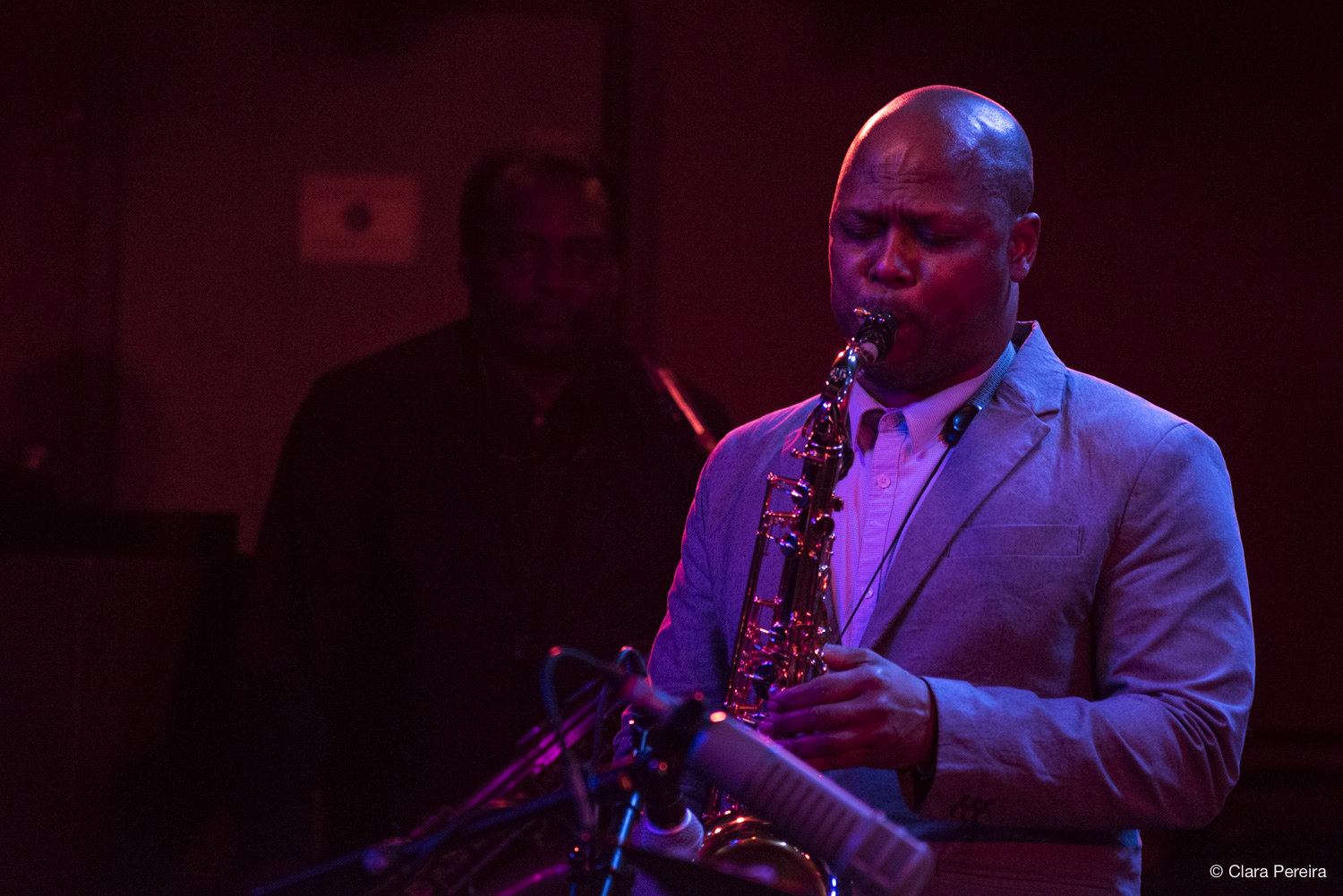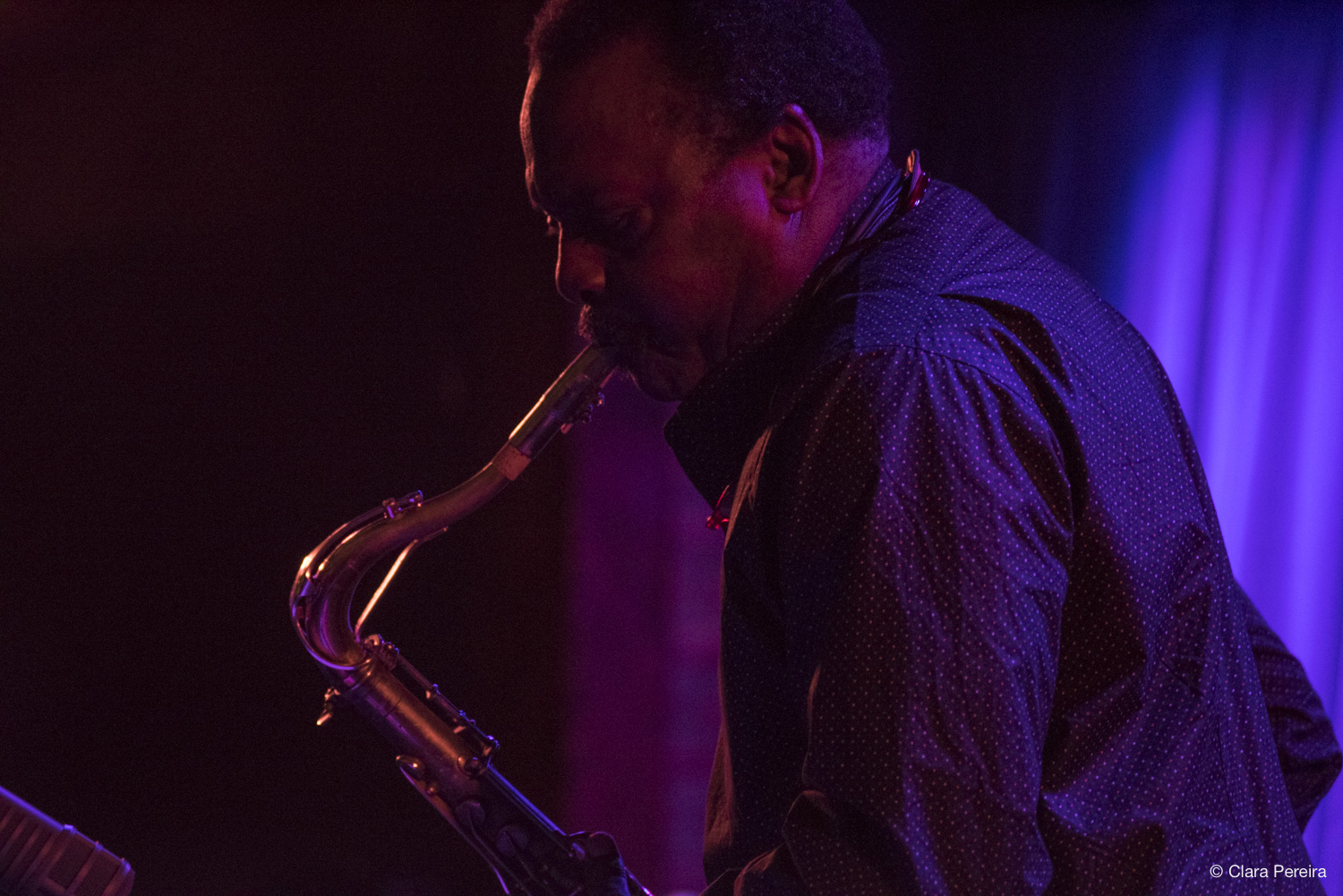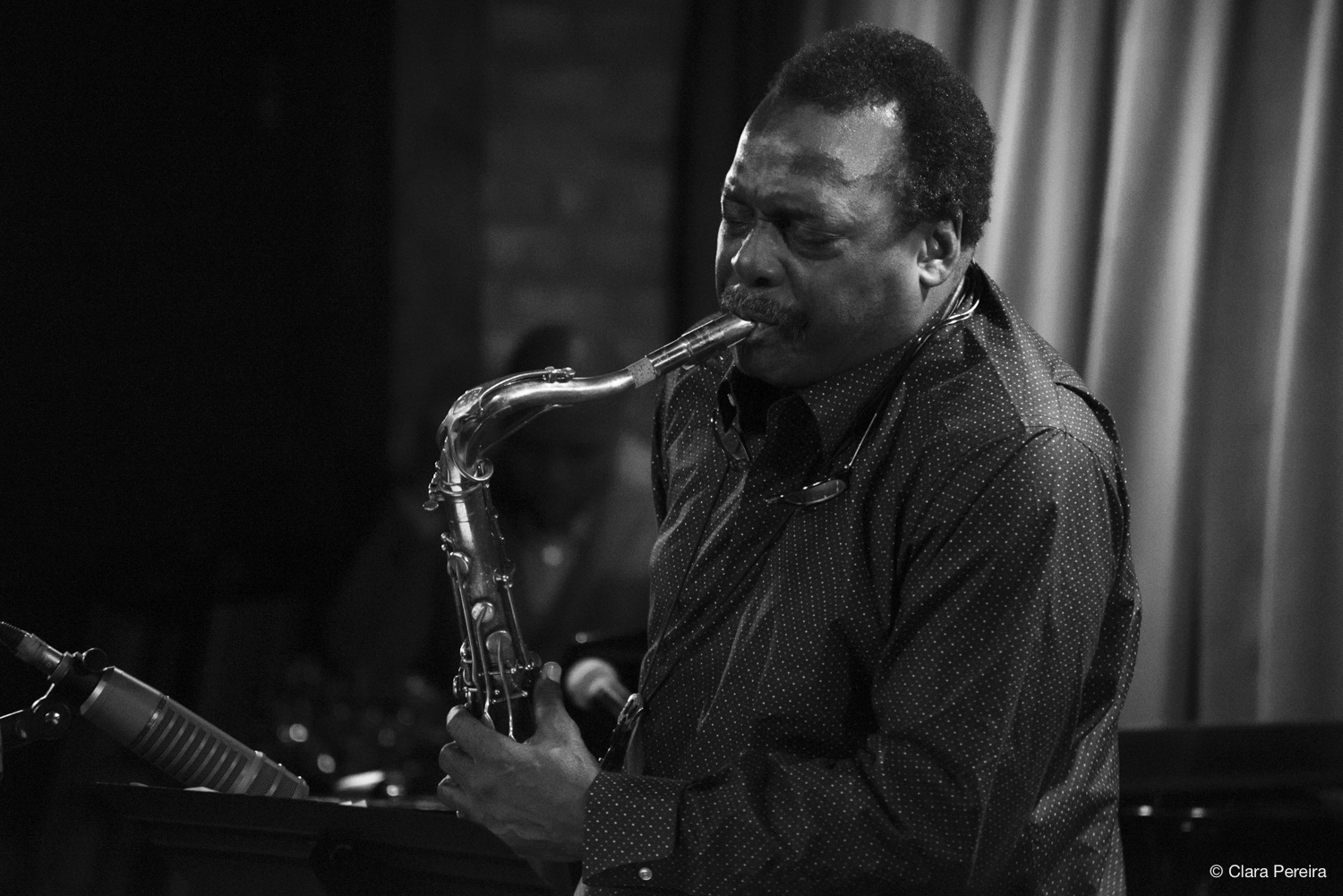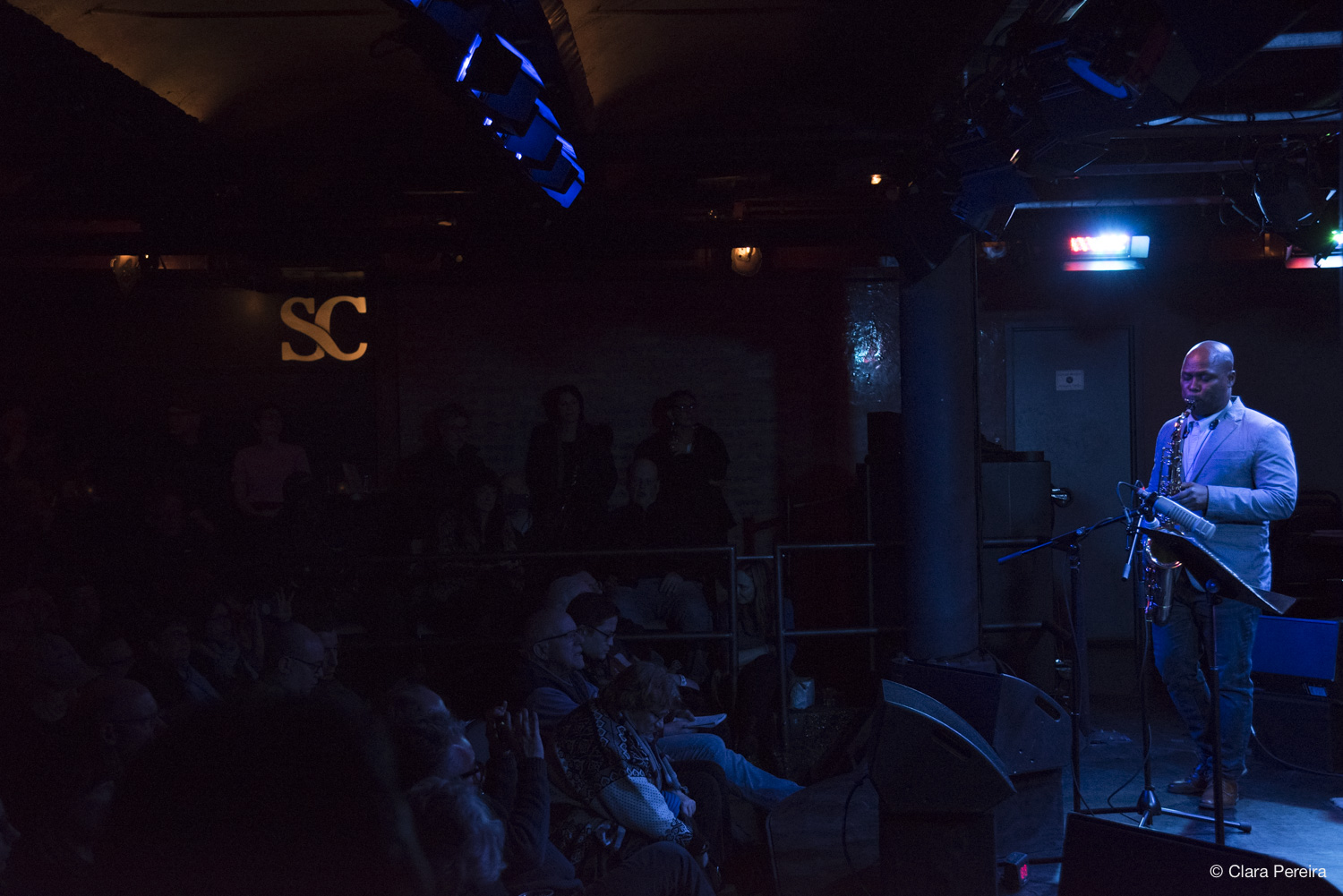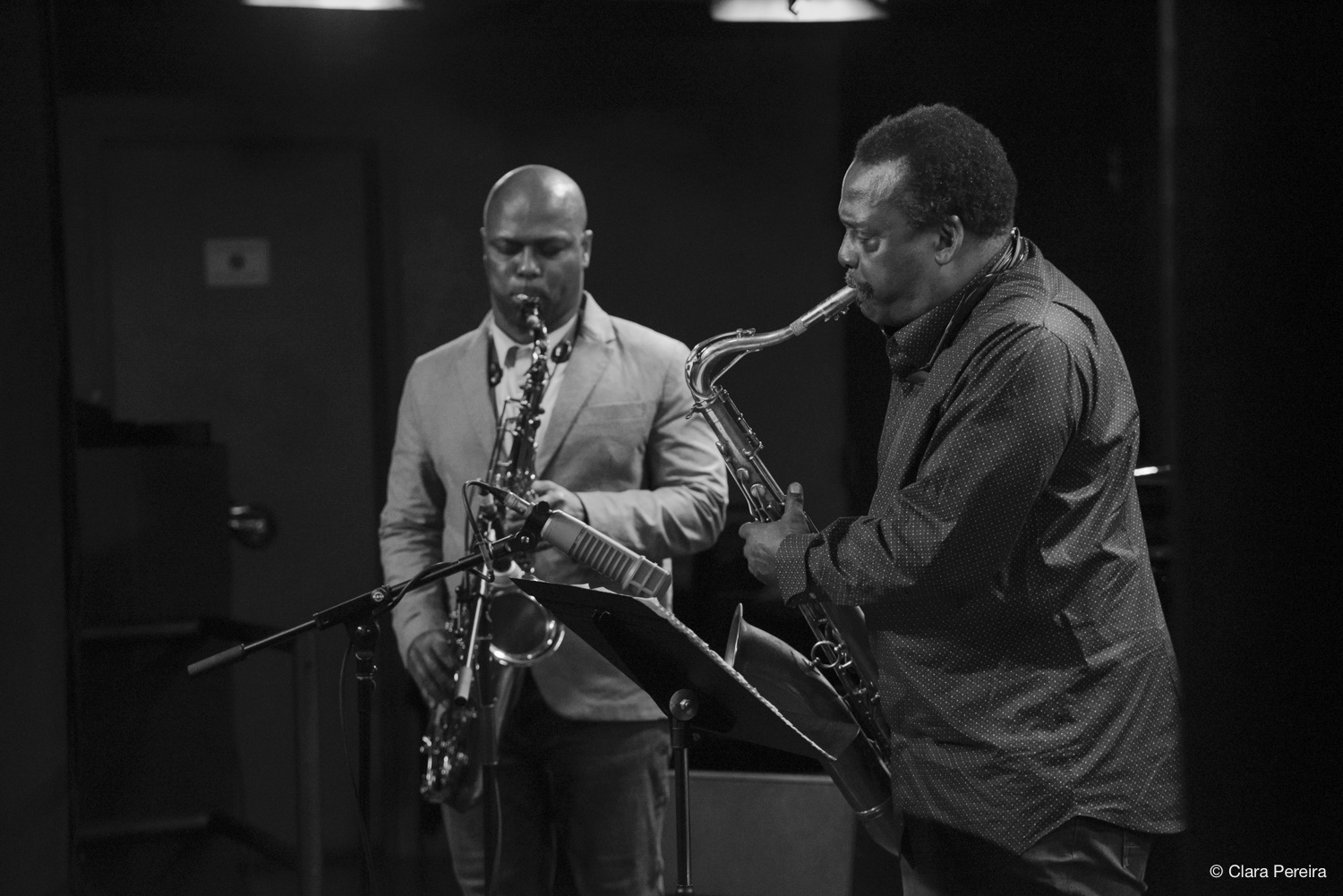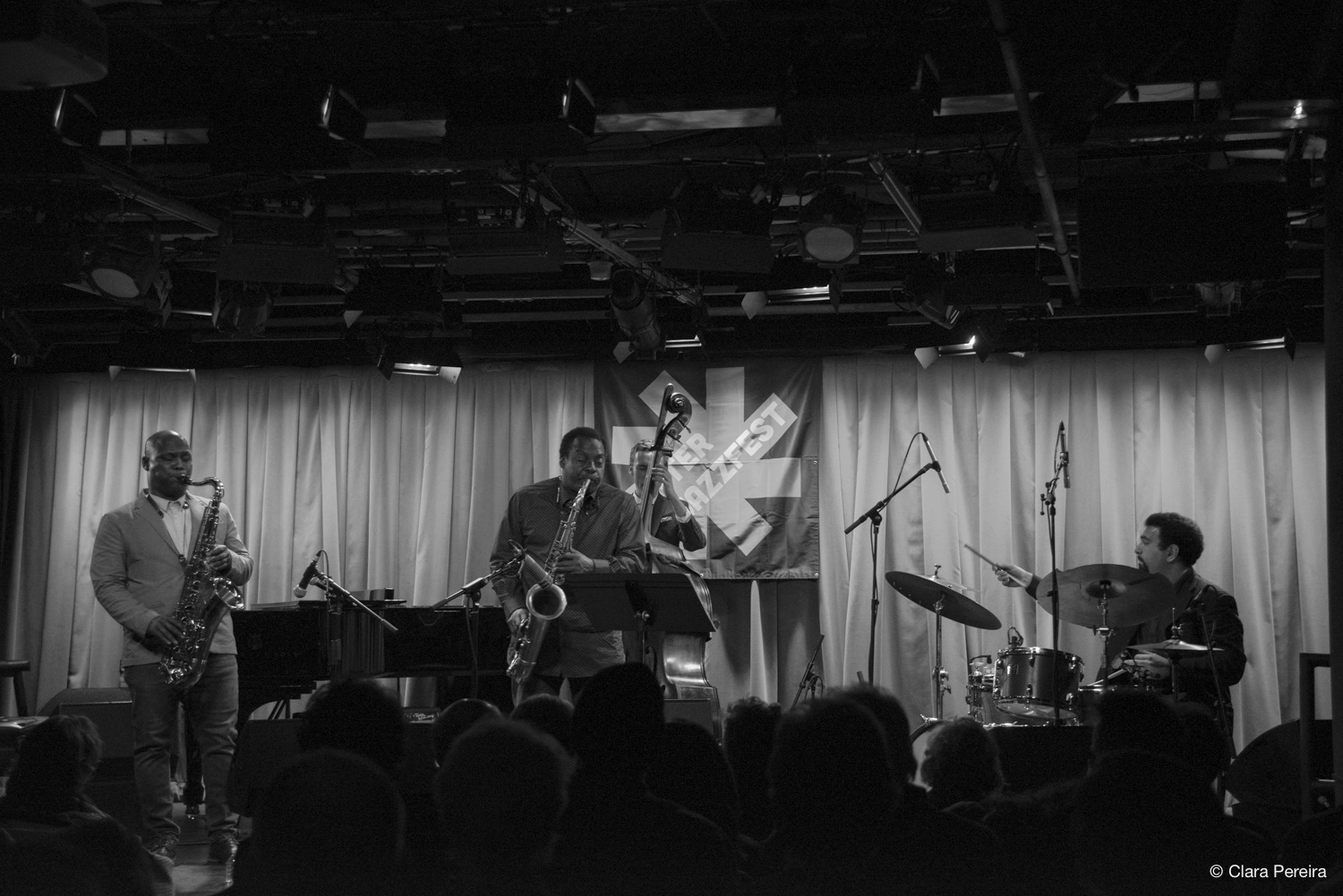 The encounter between JD Allen and David Murray was nothing less than majestic. Folks at SubCulture were visibly thrilled with the tremendous amount of energy spilt out by the tenorists, here accompanied by Ian Kenselarr on the bass and Nic Cacioppo on the drums.
Although exceptionally robust in sound, both saxophonists possess distinctive tones and languages, and the tunes highly benefited from that aspect.
Murray created furious turmoils, squealing and squawking consecutively within the same phrase. His improvisational force impels him to play constantly on the edge, regardless if it's an avant-jazz spiritual or a ballad. He did such a brilliant job on "Body and Soul" that Allen clapped after his solo. Allen usually sets the tune's melodic statements as points of departure for his improvisations, flying high with a fearless sense of adventure and pushing the rhythm section to swing on several occasions due to the nature of his phrasing.
We had to leave before the final, but what I saw was a herculean performance from two of the greatest saxophone players on earth.
stephanie richards take the neon lights
Although behind time, we decided to stop by the Soho Playhouse to see the emerging trumpet player Stephanie Richards performing a couple of tunes with her diligent quintet, whose members are Oscar Noriega on alto saxophone, James Carney on Fender Rhodes, Lim Yang on bass (filling in for Sam Minaie), and Andrew Munsey on drums.
Fortunately, we still could enjoy a slow-burning rendition of "Les Cinq Doigts" by Stravinsky, and the funk-infused "Black and White", a brand new original, which put an end to our Winter JazzFest 2019, an extensive jazz music celebration for all tastes.