YOTAM SILBERSTEIN GROUP at DIZZ'S CLUB, nyc, APR 3
photography by ©Clara Pereira / text by Filipe Freitas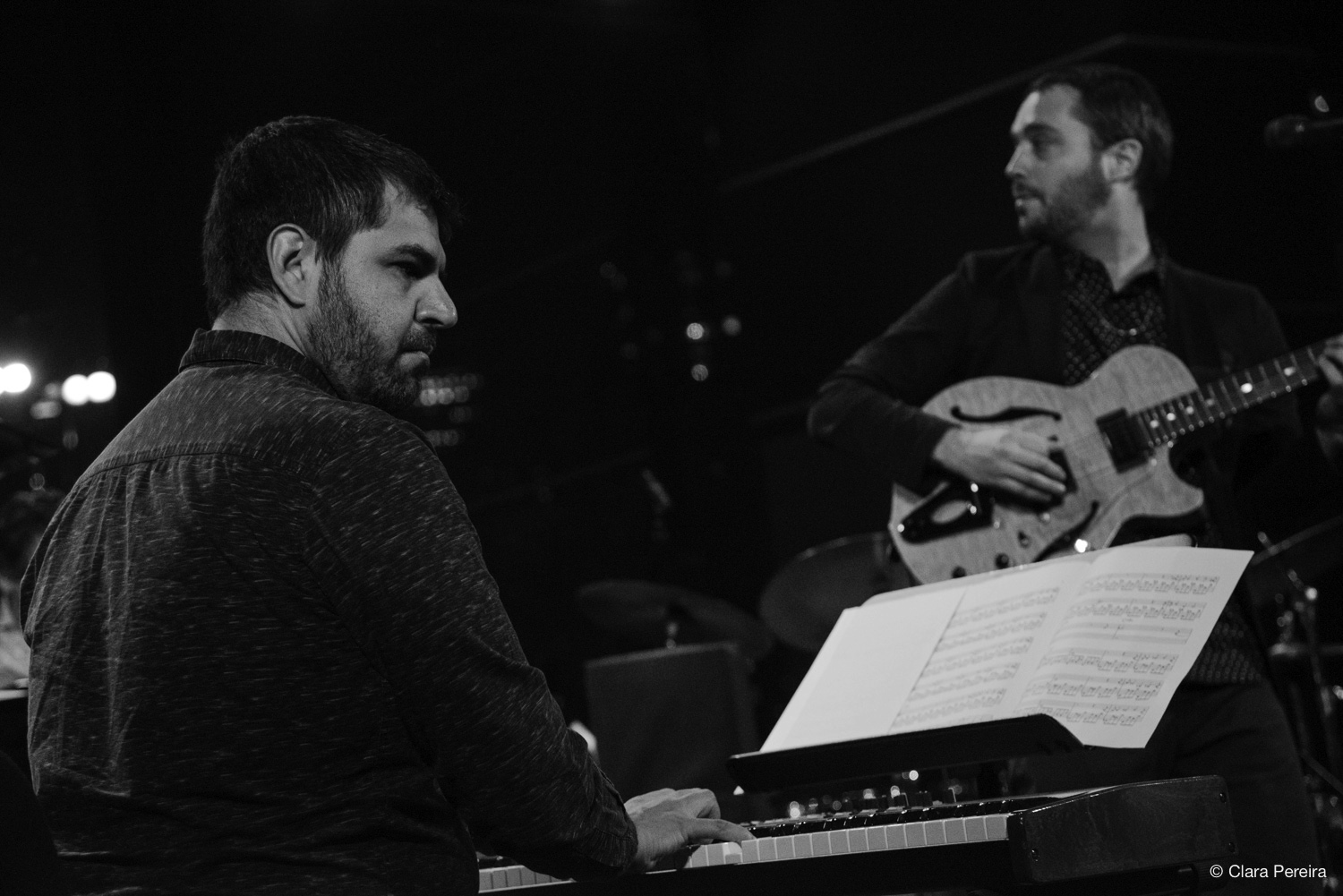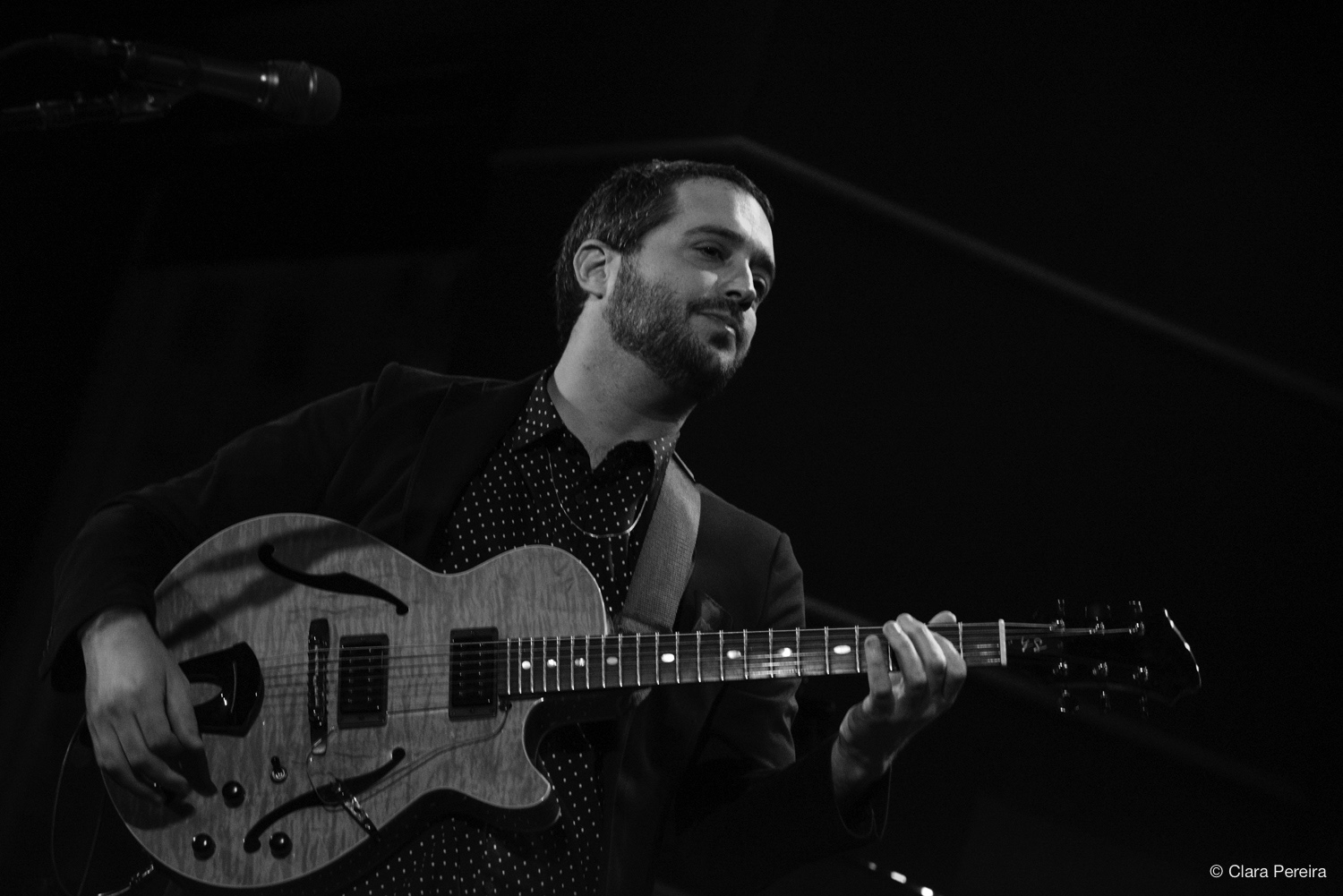 Israeli crossover guitarist Yotam Silberstein celebrated his new CD release at Dizzy's Club in New York on two consecutive nights, managing to gather the full cast from the album Future Memories. According to him, and taking into account that these are busy, first-call musicians, this is a rare situation.
The group was announced as a quartet, but first made their way onto the bandstand as a sextet, initiating the program with "Future Memories", the recording's opening track. Often using his voice as a melodic complement, Silberstein conjured up the melody of "What Are You Doing the Rest of Your Life" in his guitar solo, having the Brazilian accordionist Vitor Gonçalves completing the improvisational section. The latter occupied the piano chair on the soaring "A Picture of Yafo", another original whose texture was thickened with Daniel Dor's percolating groove. Before that, the group had been shortened to quartet for an étude for guitar based on Venezuelan merengue. The contagious vibes promoted an enthusiastic dialogue between guitar and piano, after which Dor packed a vigorous tom-based solo with wit.
If the snappy procedures of pianist Glenn Zaleski showed adventurism on an intricate hybrid piece composed by Argentine composer/pianist/guitarist Carlos Aguirre, then it was the fantastic bassist John Patitucci who got the spotlight while introducing "Night Walk" with his six-string electric bass. Along the way, Brazilian keyboardist Andre Mehmari, who flew from São Paulo for the special occasion, guarantees terrific harmonic support. He joined the bandleader for a fun shoulder-to-shoulder guitar/piano interaction on the first duet of the night: "Odeon", an old Brazilian tango by Ernesto Nazareth. Silberstein confessed himself enamored of Brazilian music, dueting with Gonçalves on Jacob do Bandolim's "Migalhas de Amor", and then shaping up Pixinguinha's soccer-related choro "Um A Zero" in the company of both South American musicians.
Although none of these last mentioned pieces are included on the album, Silberstein made sure to finish the concert with a composition that is, but still under the same effusive Brazilian spell. His "Impedimento" was a great choice, advocating a happy marriage of contemporary jazz and the rhythms from Brazil.
This was a wonderful opportunity to see these talented musicians in action and the audience was visibly thrilled for that.